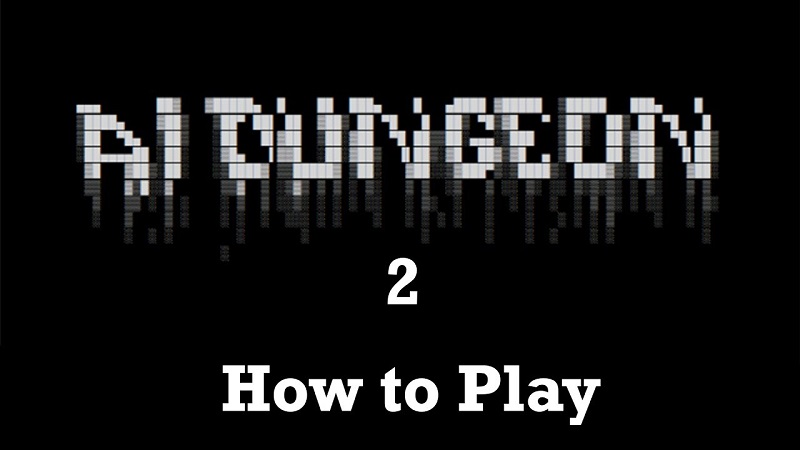 Big Data, Machine Learning and Artificial Intelligence are the big modern breakthroughs that are driving technological innovation across many industries. When it comes to games, outside of trying to give players a viable digital opponent to play against, the industry hasn't really made much of an effort to incorporate these tech ideas to evolve the playing experience.
Developer Nick Walton has been working on this challenge of the past few years with his game AI Dungeon, a machine learning-powered text adventure that gets created along the way and uses a variety of algorithms to design fun, open-ended and often silly scenarios to play through.  Essentially the game was built using OpenAI and fed a bunch of texts in the style of Choose Your Own Adventure books to generate scenarios that are as far-reaching, fun and altogether random as you can imagine.  
It's also now getting a sequel of its own, titled like only an A.I can, AI Dungeon 2 and can be played here. The game, which is far from perfect and doesn't really offer satisfying progression in the way most games do, at least has brought about some fun scenarios for players as the below examples indicate: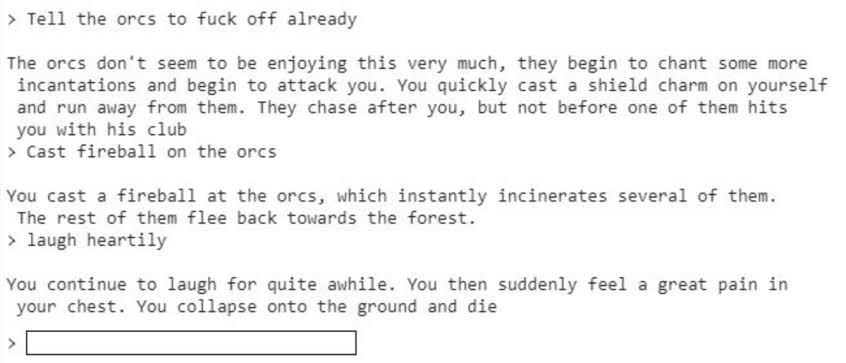 Once you've gone through a bit of in-browser setup, you can select from several fantasy settings before being let loose. Then you can do pretty much whatever you like from starting or destroying religions, fighting or befriending orcs or creating a world of subservient minions to hopefully do your bidding. Much the same way Darryn tries to do with his action figures.
Needless to say, machines will not be replacing humans as decent game storytellers just yet, but it is entertaining to see exactly what a computer can come up with when it is left to create an adventure all on its own. Now that I think of it though, I would love to see exactly how this AI would work against a serious D&D group and if they could beat its randomness into a satisfactory outcome.
Last Updated: December 10, 2019