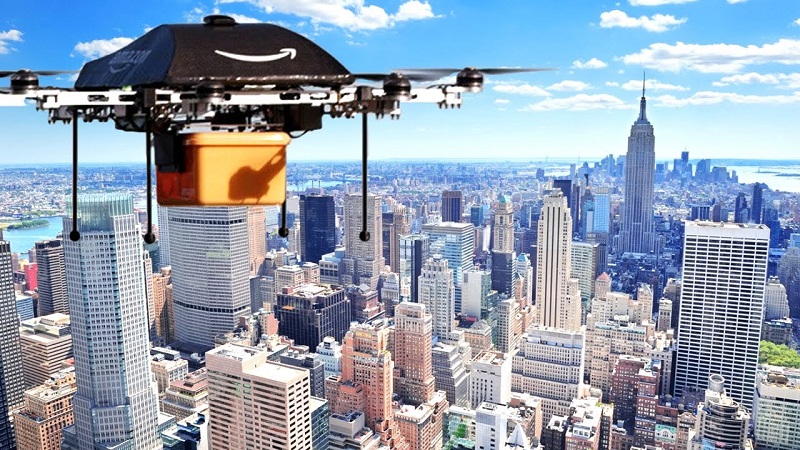 I can see that in our future, conversations about the birds and the bees are going to be taking on a very different form. One that might need to revolve around explaining where the drones come from instead of babies. Though understanding the concept might be equally as confounding to parents.
Amazon has filed for a new patent (as revealed by recode) of their vision of what the future of drone storage might look like and the company is taking inspiration from our friendly neighbourhood bees for their plans to store the drones. Amazons bold vision which is designed to improve their ability to ensure drones can deliver goods in a busy cityscape while still having buildings that blend seamlessly into the city is certainly an interesting one and perhaps a strong indication of what the future of our cities could look like if this idea truly takes off.
Amazon has been working on its drone project for years, thought it wasn't until last December that the company finally showed off footage of its first successful delivery completed entirely by a drone. That trial was in a small rural town in the Cambridge area of England. Then, at a March conference, Amazon completed its first public demonstration of a Prime Air drone delivery in the U.S.
While the beehive tower idea is certainly inventive, in the past year Amazon has shared a string of outlandish patent ideas for how the company might revolutionise the way it ships goods to customers and uses drones. Those ideas include a design for a floating warehouse parked 45,000 feet in the air for its drones to dock and collect packages to deliver to people on the ground below, as well as a pocket-sized voice-controlled drone that's small enough to perch on someone's shoulder.
You might not like the idea of drones filling up our skies and it certainly could fill many with dread that Skynet could soon be upon us, but you can't deny that Amazon is certainly pushing for a bold vision that is likely to make a significant impact in changing the way we not only shop but receives our goods.
These ideas are unlikely to come to South Africa anytime soon though unless Amazon reveals a patent on how they intend would-be drone hijackers from running off with your goods.
Last Updated: June 27, 2017