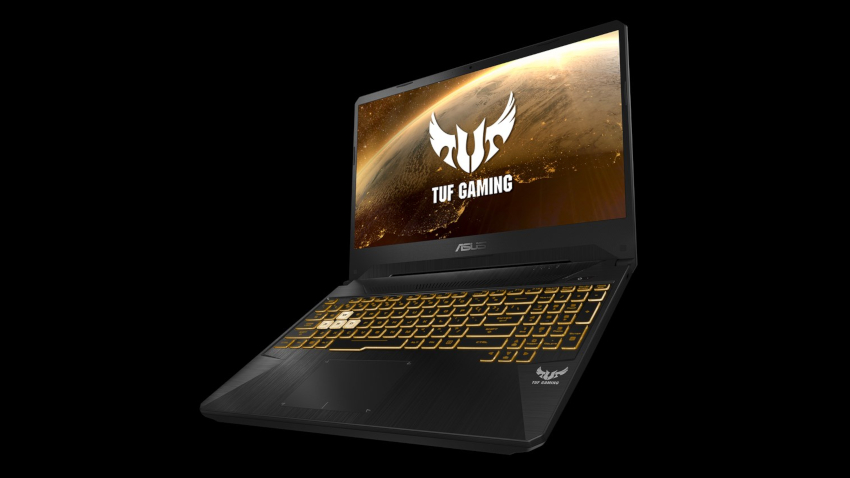 This week AMD released their new Radeon Software 19.2.3 drivers. The naming isn't sexy or catchy, and it looks like any other driver release. But the release notes and AMD's press notices about this driver are focused on something that AMD users have been petitioning the company for years now: the bundling of their drivers for discrete and integrated graphics together so that optimisations are shared across platforms. AMD has finally delivered on their promise, and now we have a universal driver set.
"As announced by AMD CEO Dr. Lisa Su during the CES Keynote, AMD is offering supplemental support for Ryzen with Radeon Vega Graphics processors via AMD.com driver postings. Radeon Software Adrenalin optimises for fast, fluid, and responsive gaming and support for upcoming game titles with Game Day-0 drivers," the press release says.

"Consumers will be able to get incredible drivers, designed to deliver stable and reliable experiences through extensive quality-assurance and third-party testing, and all notebooks and desktops powered by Ryzen with Radeon Vega Graphics processors will be supported with Radeon Settings in Radeon Software. "
This brings to an end the months of frustration that Ryzen Mobile users have had with their machines. Before this release, you had to wait for your laptop's OEM to develop, test, and release the drivers for your notebook on their website, or you had to manually install new drivers from AMD.com by using workarounds. It was a total pain, and AMD's subreddit has been chock-full of users complaining about the lack of support from AMD. This release finally gives users an official, tested driver for their notebooks directly from AMD, and in time will also see new versions being delivered through Windows Update.
"We also know speed isn't everything," writes AMD's Terry Makedon on AMD's blog about the driver release. "We are constantly striving to provide you with stable and reliable experiences through extensive quality-assurance and third-party testing, so you can be assured you're getting great software right from the start."
This also applies to APU owners, those of you who bought a Ryzen 3 2200G or 2400G. Although AMD did manage to have the drivers for their desktop APUs developed and released somewhat regularly, optimisations from the discrete GPU drivers did not find their way into the APU drivers. This meant that bugs and glitches had to be reported twice and fixed twice by users and AMD's driver team. Thankfully, this is also a thing of the past.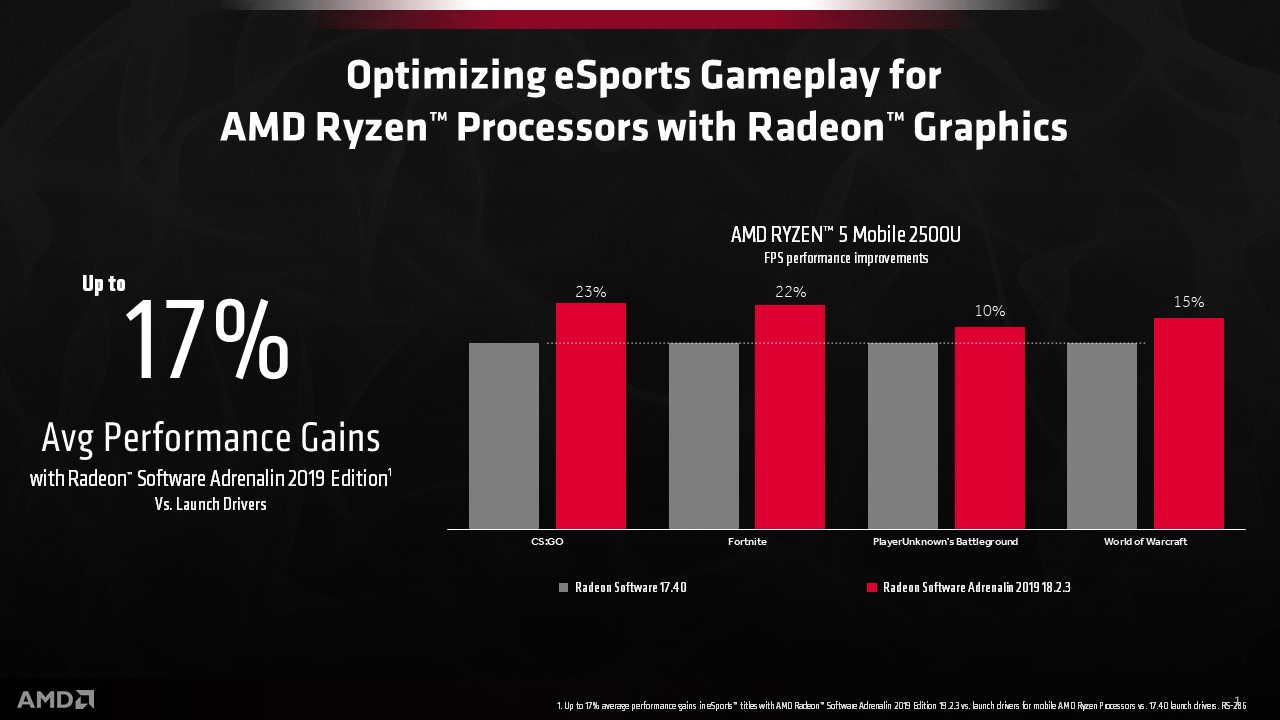 In terms of performance improvements, Ryzen mobile users are in for a treat. AMD claims up to 10% performance uplift on average across a range of titles when comparing the 17.40 release drivers to 19.2.3. In eSports games tested by AMD, an average of 17% improvement in average framerates is very welcome. This also means that optimisations made for games in the past year that never made it to the mobile or APU drivers are now in effect. This includes recent releases such as Apex Legends, which has some issues with older Radeon drivers.
Other notable things about this release is that AMD has readied these drivers ahead of general availability of Ryzen 3000 Mobile processors, due to ship this quarter of 2019. The Ryzen 3 3200U and 3300U, Ryzen 5 3500U and 3550H, and the Ryzen 7 3700U and 3750H are all supported. This may help AMD in reviews later on thanks to their generally aggressive rollout of Radeon drivers, and Ryzen 2000 Mobile users can finally get the support that their OEMs refused to deliver in the past.
You can download AMD's latest drivers from AMD.com.

Last Updated: February 27, 2019