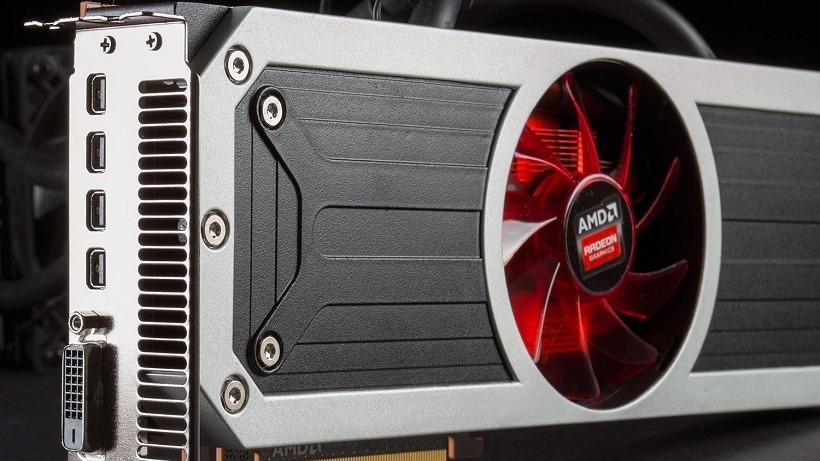 The GPU race is well and truly heating up thanks to the sudden urgency VR has injected into the industry. Memory demands are skyrocketing in the gaming sphere (and even more so in super computing) and both AMD and Nvidia are rushing to make sure they're ahead of the curve. While Nvidia focuses on tapping a brand new type of memory standard, AMD is already settled into their plans for the next two years. And they include both Vega and Navi.
Vega, to the AMD watchdogs, isn't exactly new. It's been rumoured as the next step for AMD architecture for a while now, with AMD finally confirming it last night. Vega is the next logical step for AMD, even if it will still use the same 14nm chip from the Polaris series launching this year. It will, however, benefit from enhancements to the architecture which will boost performance. But most notably Vega will ship with HBM2 – a newer iteration of high-bandwidth memory that AMD is already integrating into its cards.
If you recall from yesterday, Nvidia seems to be hesitant on implementing even simply HBM with their Pascal cards, as they pursue a new form of memory with Samsung for use in their super computing cards. AMD, on the other hand, is driving full steam ahead, but is completely aware of the Memory Crisis that is looming over the market. Right now even HBM is a short-term solution to the rising power demands of computing, and that's where Navi comes in.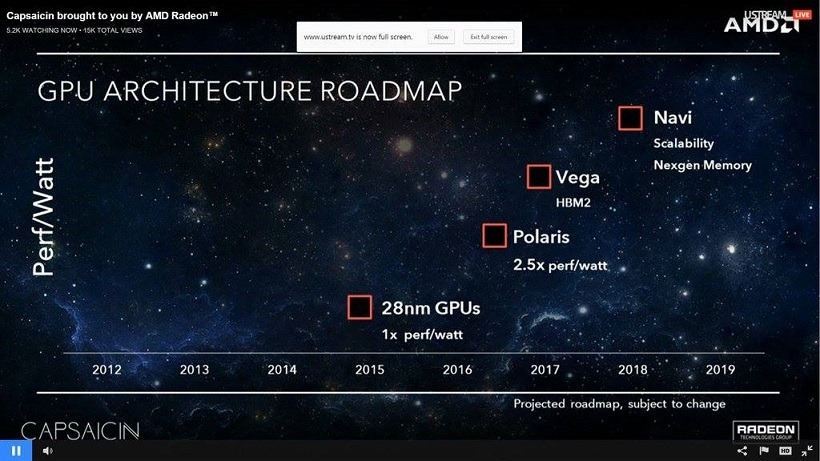 Navi is the architecture AMD has pencilled in for 2018, and there's little known about it. In fact, the only real piece of information AMD left slip about the card was that it wouldn't be making use of HBM2 at all. Instead, Navi will be shipped with what AMD is calling Nexgen Memory. There's no information on how it works or what AMD is tackling, but they are partnering up with SK Hynix instead of Samsung. So the two solutions Nvidia and AMD arrive at might be drastically different.
Either way, it's good to note again how you can't really be expected to keep up with GPUs on an annual basis anymore. With AMD drastically shaking up memory architectures during the next 365 days, it seems that HBM isn't even the silver bullet it might have seemed like last year. But with Polaris and Pascal going head to head this year, it will be interesting to see how the two different strategies work out for both Nvidia and AMD.
Last Updated: March 15, 2016