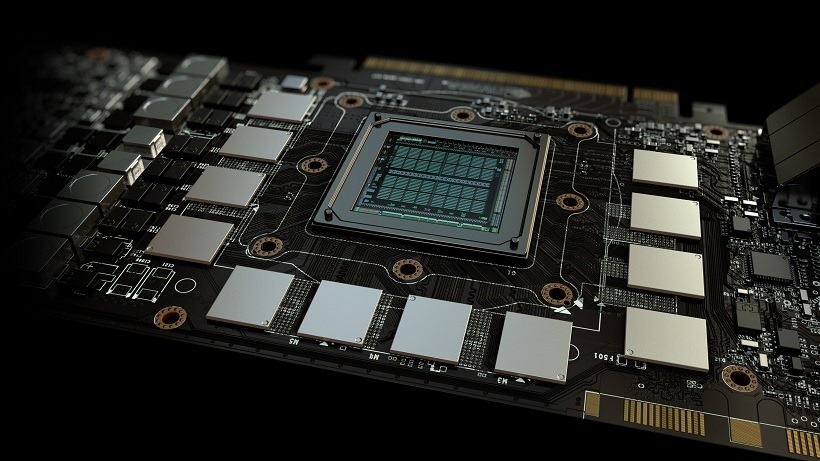 If you're in any way interested in PC gaming hardware, 2016 is shaping up to be an incredibly interesting year. With the dawn of VR the likes of Nvidia and AMD are working hard to push out single cards capable of carrying the headsets into the future, and keep up with the increasingly high demands of top-end AAA titles. That means that Nvidia's Maxwell architecture is reaching its flagship twilight, making way for Pascal to arrive in what could be just a few weeks time.
It's already known that Nvidia plan to formally unveil the new architecture during their GTC event next month, but a new report suggests that the cards might see release not too long after. According to Kitguru, Nvidia could be prepping their GTX 1080 and 1070 cards (with a likely change in naming convention) to ship as early as May – with a formal launch at the prestigious Computex Expo in Taipei.
The GTX 1080 and 1070 will also reportedly not ship with the highly anticipated High-Bandwidth Memory (or HBM), with Nvidia instead opting for GDDRX5 memory. That's a faster variant of the standard GDDR5 that's in most cards today, but it's still not as generation leaping as HBM. The report also suggests that both cards would ship with 8GB of memory – a substantial leap over the 6GB of the 980Ti.
This contradicts earlier reports however, which suggested that Pascal's launch would being with laptop and mobile chips in May, and follow with desktop cards later in the year. This is similar to the way Maxwell was introduced, and right now seems far more likely to believe.
Either way, we're set to see what exactly Nvidia has planned for Pascal in just a few weeks, with the GTC reveal being accompanied by a live demo of the new chipset in action. Here's to hoping it's the same sort of performance leap that the incredibly successful Maxwell architecture was.
Last Updated: March 14, 2016