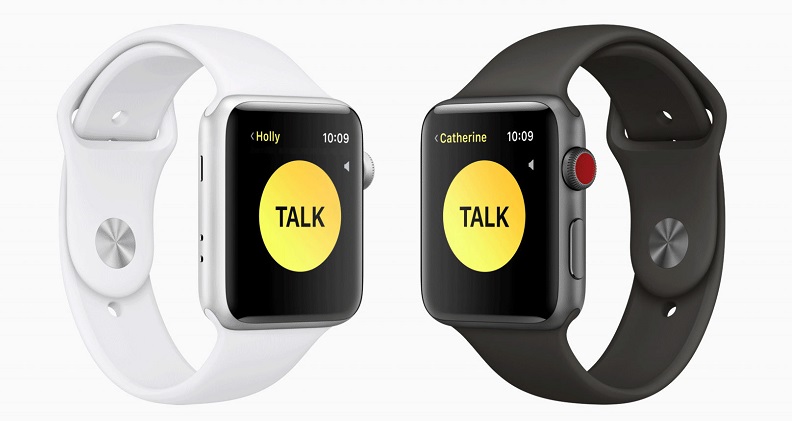 There really is no point of owning a decent smartwatch these days if you don't have the privilege of being able to talk into it like you are some sort of Starship commander from Star Trek.  For a while now, with an Apple, that feature has been switched off after a vulnerability was discovered that had the potential to allow someone to secretly listen in on another person's iPhone without consent. It now looks like that Walkie Talkie feature is set to be fixed, as part of the new update to its watches, along with a new iOS version 12.4. It means people will soon be able to talk into their Apple watches again pretending to be important.
The return of the Walkie Talkie is not the only update coming its way, as iOS 12.4 will also include a new phone migration option that introduces the ability to wirelessly transfer data and migrate directly from an old iPhone to a new iPhone during setup. Apple does already offer a wireless transfer option, but it currently utilises the iCloud to do so, whereas this new method transfers all the data and content directly from iPhone to iPhone. This includes passwords which previously weren't saved for security reasons, meaning the whole migration experience should be smoother. Apps, however, will still need to be downloaded from the App store after the migration step is complete.
iOS 12.4 also improves Apple News Plus browsing by making it easier to access all participating publications at the top of the News Plus section. Outside of these new features, the updates will contain other minor tweaks and fixes that most people wouldn't notice. But that's okay, you can talk into your watch again, so it's all worth it, right?
Last Updated: July 24, 2019