Most devices are made primarily for an American audience, with Europe and then the rest of the world added for consideration down the line. The Xbox experience is far superior in the States to what we get here in South Africa, and we wanted to know if the same was true for the Apple TV. Having heard wonderful things about the TV set top box part of the Apple ecosystem, we got one for review and tested just how much it can do for locals.
Set up

Many people are put off by the idea of new technology because they are worried about difficult set up. In fact, it has always been part of the appeal of Apple products; from the early days of Macintosh computers through to the age of iMacs, iPods and iPhones, Apple tech is built to be easy and intuitive, and the Apple TV is no exception. Simply plug in the device's power and an HDMI cable (sold separately), input your Apple ID and connect to the internet. If you don't already have an Apple ID, you can create one, although chances are that if you're getting an Apple TV you have at least used an iPhone or iTunes. The box is small and will fit on pretty much any TV stand, cabinet or can even be mounted to the wall next to your TV if you so wish.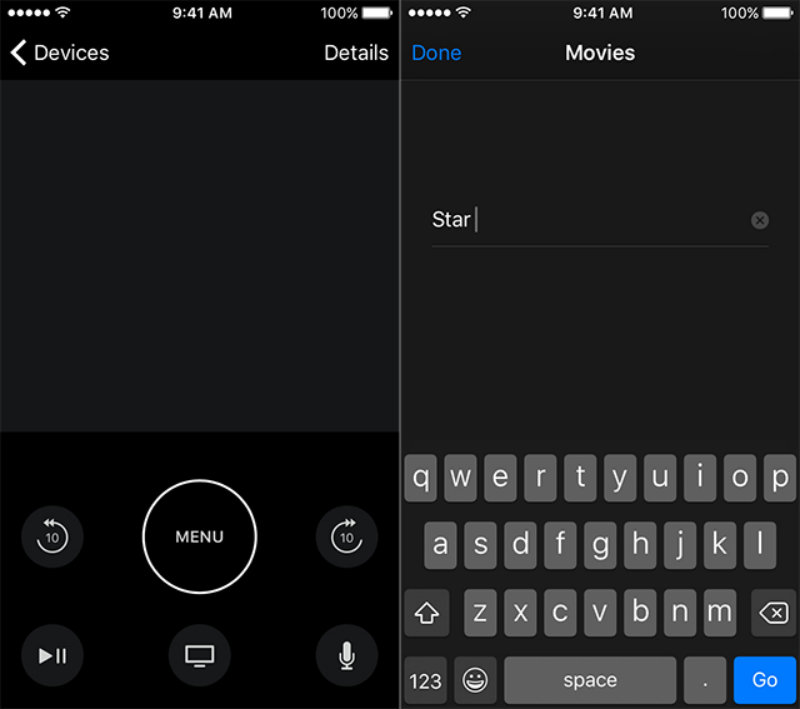 The Apple TV comes with a basic remote, but if you already have an iPhone or iPad, I'd recommend downloading the remote app. It consolidates the amount of electronics you need to keep track of, and helps when you need to type anything in because you can use an actual keyboard instead of scrolling through letters with the most irritating UI imaginable. Simply open the app on your phone, connect both your phone and your Apple TV to the same network and the app will prompt you to connect to the Apple TV. A code will appear on the TV that you will need to enter into your phone or tablet, and you can officially lose that tiny, standard Apple TV remote.
Once you have the basic set up sorted, the rest is fairly straight forward. Head to the app store and there is a selection of recommended apps to download. From Netflix to YouTube to ShowMax, you can get the apps you need to make up for the fact that your TV isn't so smart, or maybe you don't like the TV-based apps.
Or can you?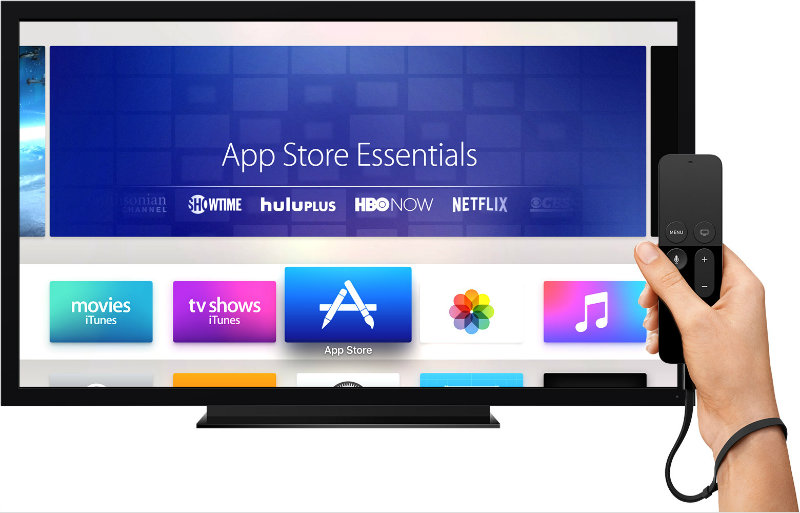 Yes, the core applications are there. If you're simply looking for a device to bring streaming TV to your living room, the Apple TV can do that. It has the most popular ones for South Africa, namely ShowMax, Netflix and YouTube. However, most of the apps were noticeably missing, including Hulu, HBONow and Showtime. ESPN could be downloaded but then gives the error that it doesn't work in this region. I sort of expected that seeing as ESPN is based in the US of A, but there was no Super Sport app that I could find, and the only app I could grab to watch Rugby not only required a subscription, but was also region locked against South Africa. Even Apple Music and its wonderful radio options weren't available with my South African account and IP.
That was my biggest frustration. Instead of telling me that an app wouldn't work in my region, the Apple TV would let me download it, giving me false hope, only to be met with the "this service is not available in your region" message upon opening the app. This meant that there was a surprisingly limited number of apps that seemed worthwhile to grab for the Apple TV. I ended up paring it down to Netflix, YouTube and (a third party version of) Twitch, all of which ran normally, although I found Twitch to be rather laggy compared to when I watch on other devices.
The worst thing, though, was that the Apple TV has been stripped of its browser. I hunted for a while to see if I could download Safari, Chrome or any other browser on the device and failed miserably. Granted, I have other devices for browsing, but I was hoping to put on some radio websites or other browser-based entertainment and was completely foiled.
However, there are options to change your location if you so wish. You can create a US-based Apple ID, and even easily manually set your DNS settings to make use of a service like UnoTelly to pretend you are in New York so that you can get all the things. I still had the usual issues I've had lately with Netflix, though, so don't expect to be able to watch the latest Orange is the New Black just because you've logged into the Apple TV with an American Apple ID. That said, the rest of the Apple TV experience is far superior this way; there are a ton more apps to choose from, including free music and video options like Pandora or Crackle. Despite the distance from the servers, I managed to run Crackle without any streaming issues.
But it's not all bad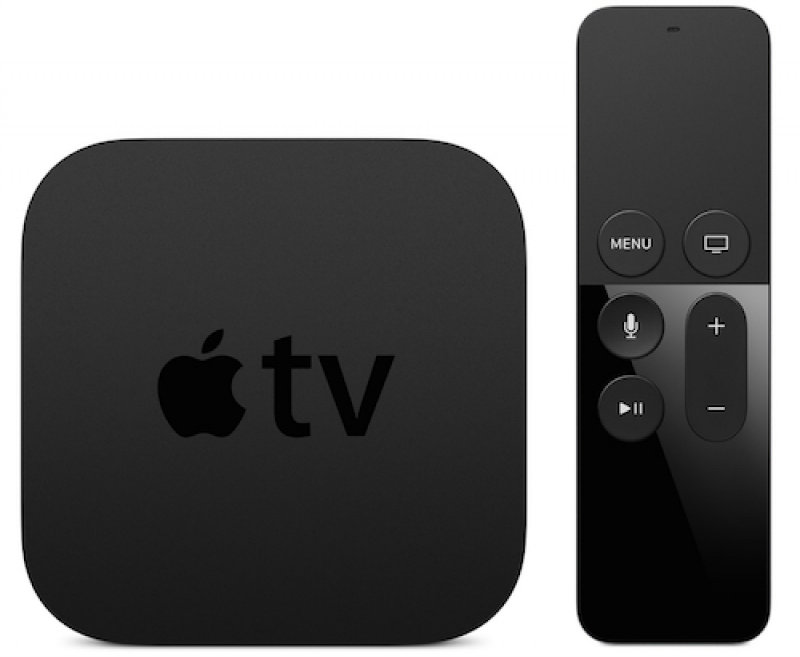 I know, I'm making it sound like we are totally restricted here in South Africa. And while yes, there is a lot of geo-fencing to make you crazy, there are also some incredible features. Thanks to the Apple ecosystem, I could easily share the contents on my computer with the Apple TV, sharing all the music on my PC with the device. That includes music that wasn't purchased through iTunes – it all easily streamed to the Apple TV, including playlists. Even without this feature, any music that I had purchased could be downloaded or stream through the little box, and even compatible apps like Periscope that were installed on my phone showed as available for Apple TV.
There are a host of games available for Apple TV, and while they are fun, there is a reason everyone stopped talking about Apple replacing the need for consoles. Although there are different games from what you can grab on iPhone or iPad, they still have that distinctly mobile feel, probably because the only input is directional swipes on the remote (or remote app). I ended up briefly addicted to Crossy Roads and WordWise as I tested them out for review, but while both were addictive, neither was actually satisfying. I'm not one to sit and play mobile games in my living room unless I'm playing on my iPad while someone else plays on the consoles; these games were fun, but not a reason to boot up the Apple TV on their own. Thankfully, the games are all built around the awful remote, so I never felt like the controls were conspiring against me, but I also never felt like I could really get a deep, comfortable or immersive experience.
My favourite, though, were the movie options. All the latest movies are available for purchase or rental, and are easily shared across your Apple devices. For review purposes (yes, that's my excuse), I bought the new Jungle Book. Despite originally saying it would be 30 minutes before my movie would be ready to watch, I only had to wait for a few seconds before it started playing in full HD glory. Plus, movies that are purchased through the Apple TV can also be downloaded and enjoyed on any other device in the Apple ecosystem. The pricing is a bit strange, though, with some older films costing more to rent or buy than recent releases, so be aware before you just click buy.
Most surprising to me was the catalogue. While on the South African version of the store, the selection was pretty average – there were a few new and interesting movie titles, but not the depth and breadth that I was used to from buying music off of iTunes. Once I used my American Apple ID and DNS settings, magically so much more appeared. There were a ton of movies and TV series available that simply weren't offered to the South African audience. I know that many South Africans have Apple IDs for grabbing certain apps for their iPhones, but they will certainly want to set up a way to appear to be in the States if they really want to get value out of the Apple TV.
Specs
Apple TV 4th Gen
Storage: 64 GB
Processor: Apple dual-core A8 chip
Size And Weight Height: 35 mm Width: 98 mm Depth: 98 mm Weight: 425 g
RRP: R3 999
Last Updated: August 23, 2016
Apple TV (4th Gen)

If you don't have a console or a smart TV, the Apple TV can help turn your TV into a modern entertainment area. But unless you purchase most of your entertainment through Apple, it simply doesn't feel quite as worthwhile for a South African consumer.