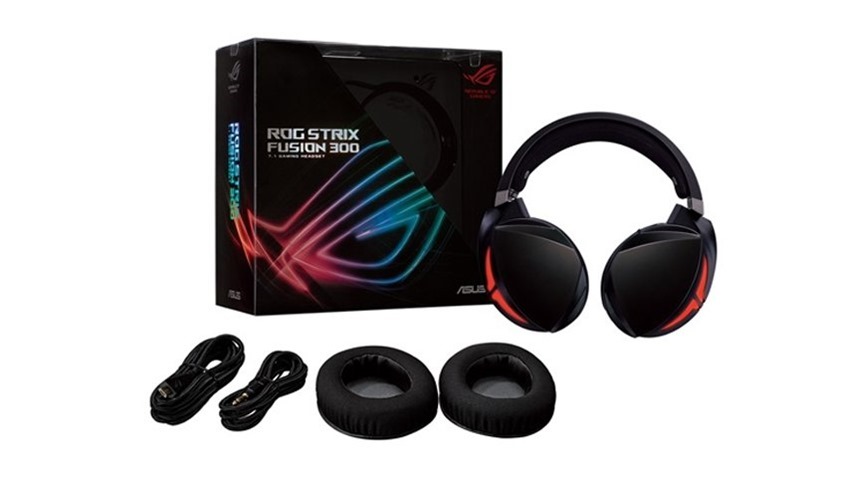 It's not often that a gaming-focused headset offers what I'd consider a balanced or rounded soundstage. Usually they're aimed squarely at a gamer's need which – depending on whether they're meant for regular gamers or esports ones – means they're tuned to offer thumping explosive bass, or highs that are perfect for pinpointing footsteps and gunshots.
Asus's new Strix Fusion 300 is the first headset in the new Strix Fusion Line, and genuinely one of the more balanced headsets I've used in a while. It delivers a punchy bass, along with crisp highs and, especially unusual for gaming headsets, good mids. It's a virtual 7.1 surround set that is compatible with everything you have, and shouldn't break the bank.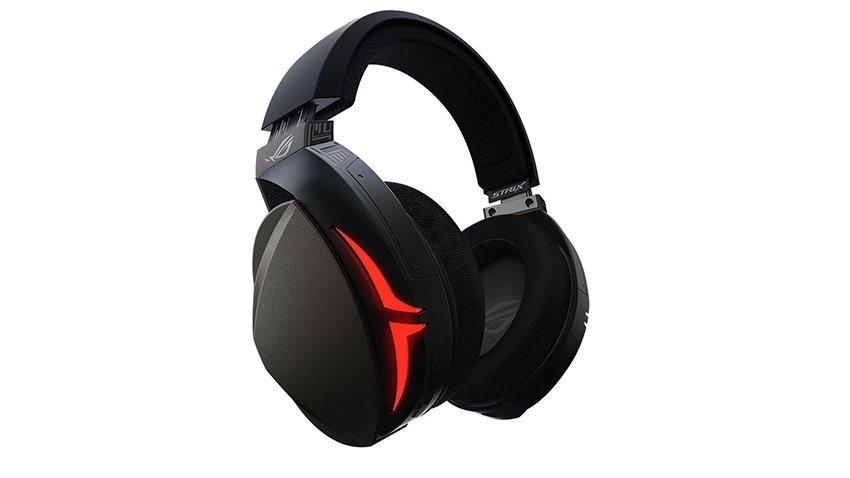 The headset, aesthetically, isn't quite to my tastes. It's a little too angular and angry looking, but I suppose that's the sort of thing people like in their gaming headsets. Its design does cleverly incorporate the avian Asus Strix logo into its design, with a fabric-padded strap that's made of metal and covered in a matte grey plastic. The earcups can swivel to lie flat, but they're not the sort you can pack away for easy travel; it's a big, bulky set. Despite its size, it's surprisingly lightweight though. While it doesn't quite sit on the head quite as lightly as something like the Steelseries Arctis, the Strix Fusion 300 is light and comfortable enough for extended play sessions.
Asus wants you to use this thing for marathon gaming, and to that end the Strix Fusion 300 comes with two sets of padding to cushion your ears. The first is made of a protein-leather, while the other one is a far more breathable protein-leather and mesh fabric blend. It's not quite as good at isolating sound as the leather ones, but it does a better job of letting air in and out so you're not stuck with your ears in a pool of sweat. I actually found the Protein-leather cups a little uncomfortable after a while as they pressed up on my pinnae, so I'd recommend switching to the fabric ones straight out of the box.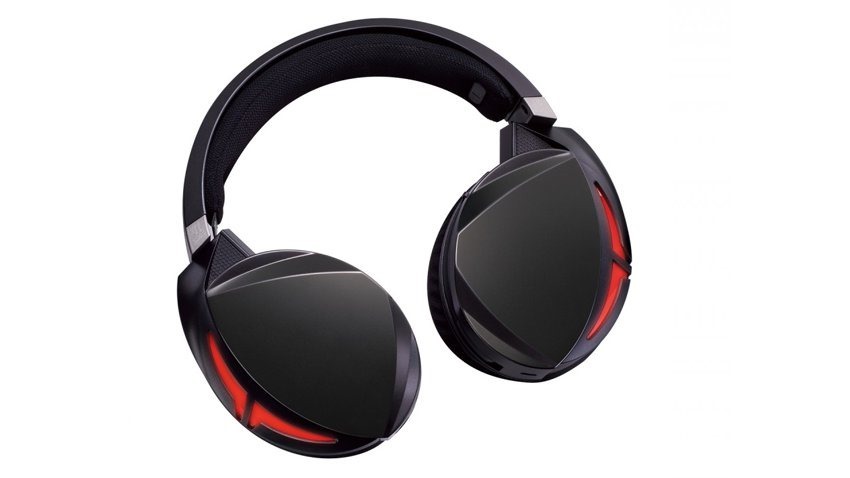 There's a bit of an odd design choice regarding the cabling, but it's not a complaint. The headset features compatibility with just about any device, but PC gamers will want to use USB, to get amplified and virtual 7.1 sound, and also to enable the red lighting (sorry, no RGB here, folks). The left cup features a micro USB port, which will plug directly into a PC. I had a few minor problems with the cord, unfortunately. A few times over the past few weeks, the cable has come loose. It clicks in well enough and really shouldn't just come out, but during some more heated gaming moments I have managed to yank the cord out.
For other platforms, you'll have to use the included 3.5mm cable which plugs into a 3.5mm port on the right cup. Most headsets use some sort of proprietary cable or an adapter with just one cord. Naturally, using the standard audio cables means you sacrifice the pretty lights and the 7.1 audio. Not that that's necessarily a bad thing.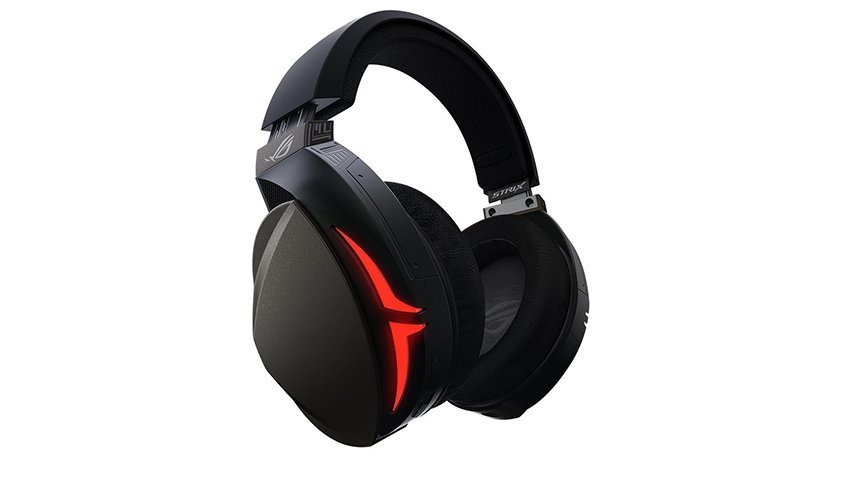 As with most virtual surround options, this suffers from the dreaded "warehouse effect" that adds an undue echo to the output. It's better than most, but still noticeable if you favour cleaner sound. Thankfully, there's a little button on the left cup to turn VSS on and off at will. The left cup also houses a microphone that neatly tucks into the cup, muting it at the same time. It's actually one of the better microphones in a headset, and should suffice for all general communications. I'd still use something better for podcasting though.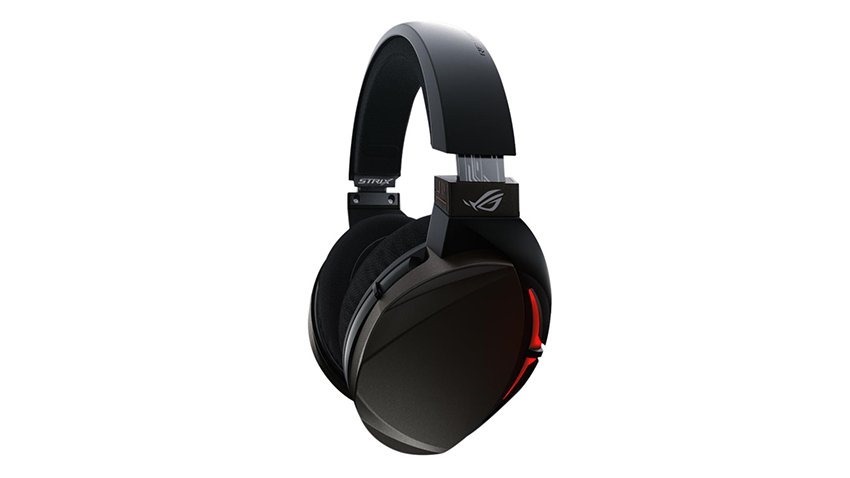 And really, it sounds good. Asus has used a pair of 50mm drivers and with a metal cover, combined with an airtight chamber to deliver rich and balanced audio. Even at high volumes and thunderous bass, there's little to no discernible distortion. I've been using the Fusion 300 for gaming, for movies and for music, and I'm impressed, even if I've had the infrequent cord mishap. They are, however, a little on the pricey side. While we don't have local  (or US!) pricing just yet, they retail for £99 – so expect them at around R1899. For that sort of pricing, the similarly-specced – but more comfortable – Steelseries Arctis 5 might be better bet.
.
Last Updated: October 4, 2017
Asus Strix Fusion 300

If you're looking for a balanced and rounded set of cans and don't put too much stock in the virtual surround sound, the Asus Strix Fusion 300 headset is a fantastic option