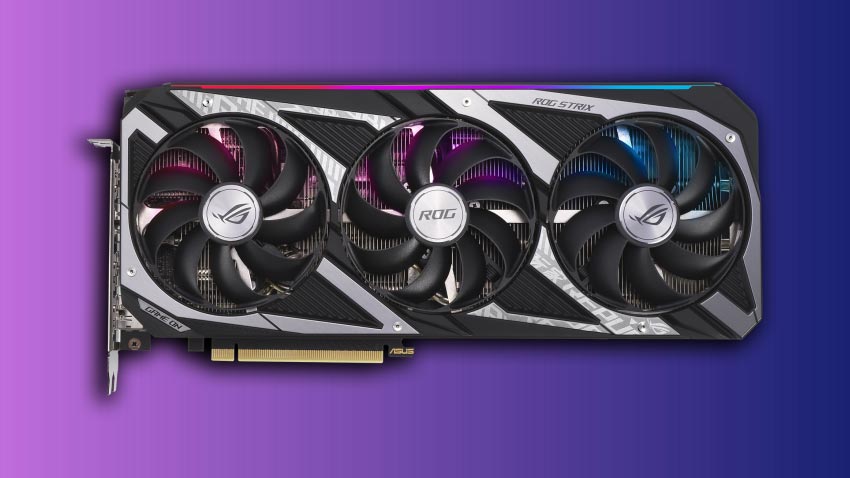 While it's easy to get excited about brand new graphics cards that represent the cream of the crop, the truth is that most PC gamers aren't interested in the latest and greatest. You're interested in the perfect intersection between performance and value, a market Nvidia has fostered well in the past with all its mid-range offerings across previous generations. The proof is in the pudding, with both the RTX 2060 and even the older GTX 1060 still dominating Steam hardware surveys. That makes the RTX 3060 perhaps Nvidia's most important Ampere release to date, and one it mostly gets right. 
For the first time since it started, however, Nvidia has omitted a Founder's Edition for its RTX 3060 line, meaning we tested ASUS' RTX 3060 Strix Gaming instead. From first glance you might mistake it for a much more powerful card. The trimmed down GA106 GPU sits inside a massive cooling solution, with a gigantic heatsink coupled with three fans that can turn off when temperatures are low enough. It's not on the level of the triple-slot solution that is the RTX 3090 Founder's Edition, but in terms of length and heft it's not far off, either.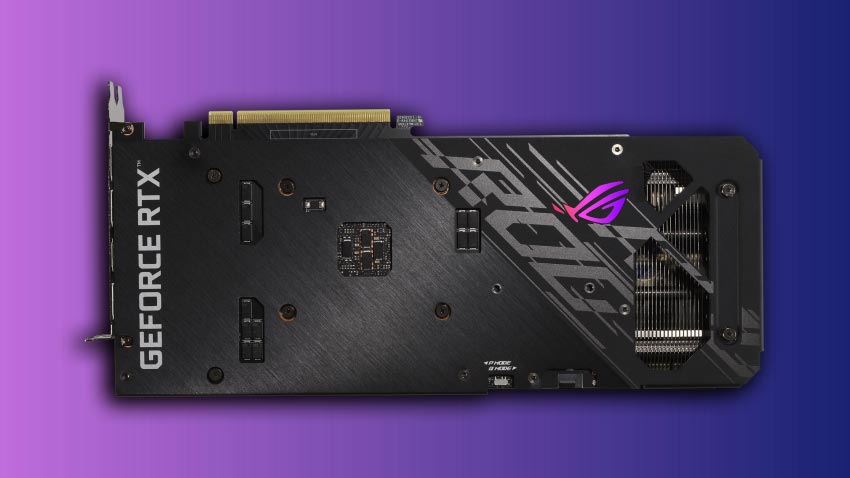 The stealthy nature of the black shroud is offset with a neat row of RGB, identical to the design ASUS used on the RTX 3080 we tested last year. It obscures a smaller PCB on the inside, which features some initially confusing specifications when compared with the rest of Nvidia's line-up. The most eyebrow-raising is perhaps the RTX 3060's memory, with the card packing 12GB of GDDR6 VRAM. This isn't just more than both the RTX 3060 TI and RTX 3070 (both with 8GB) but also the RTX 3080 (10GB, but a faster GDDR6X variant).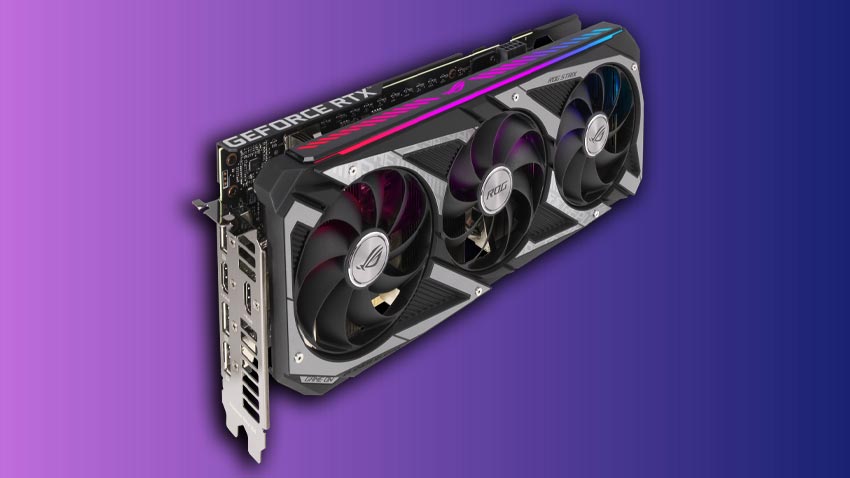 In truth the quantity isn't as big a benefit as it might seem on paper, given that it's limited by a narrower 192-bit bus and features a lower overall bandwidth than any other card in the range. It's great if you're looking for a card with years in it, especially when you consider it is literally double the capacity over the same bus when compared to the RTX 2060, but it shouldn't dissuade you from the 3060 Ti variant on paper alone.
Elsewhere the toned-down GPU accounts for some other changes from the bigger Ti. The RTX 3060 features fewer CUDA Cores (3584), a reduced memory bandwidth (360GB/s) and a lower core clock (1320 MHz). Thankfully that means a lower TDP, with just 170W rated power draw with a single 6+2 power connection.
All of this comes bundled with Nvidia's massive suite of software additions and proprietary technologies, which still help the company's offerings standout against similarly powerful AMD hardware. The existence of DLSS alone helps gives the RTX 3060 more flexibility in reaching into higher framerate territory at even 1440p – a massive benefit for a card at this price point. It also helps fulfill the promise of raytracing on a midrange card in a way that the RTX 2060 couldn't, as testing below will show.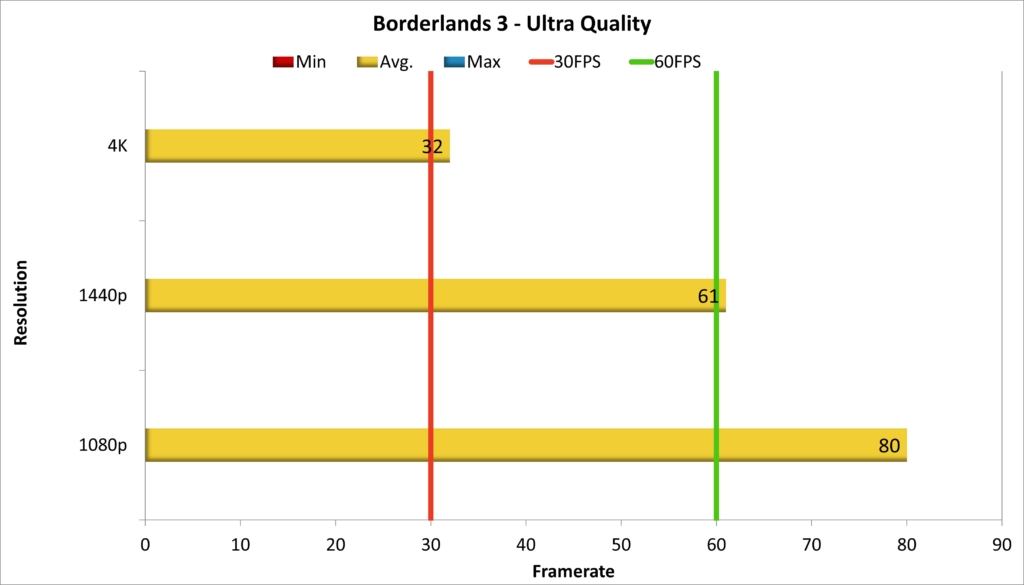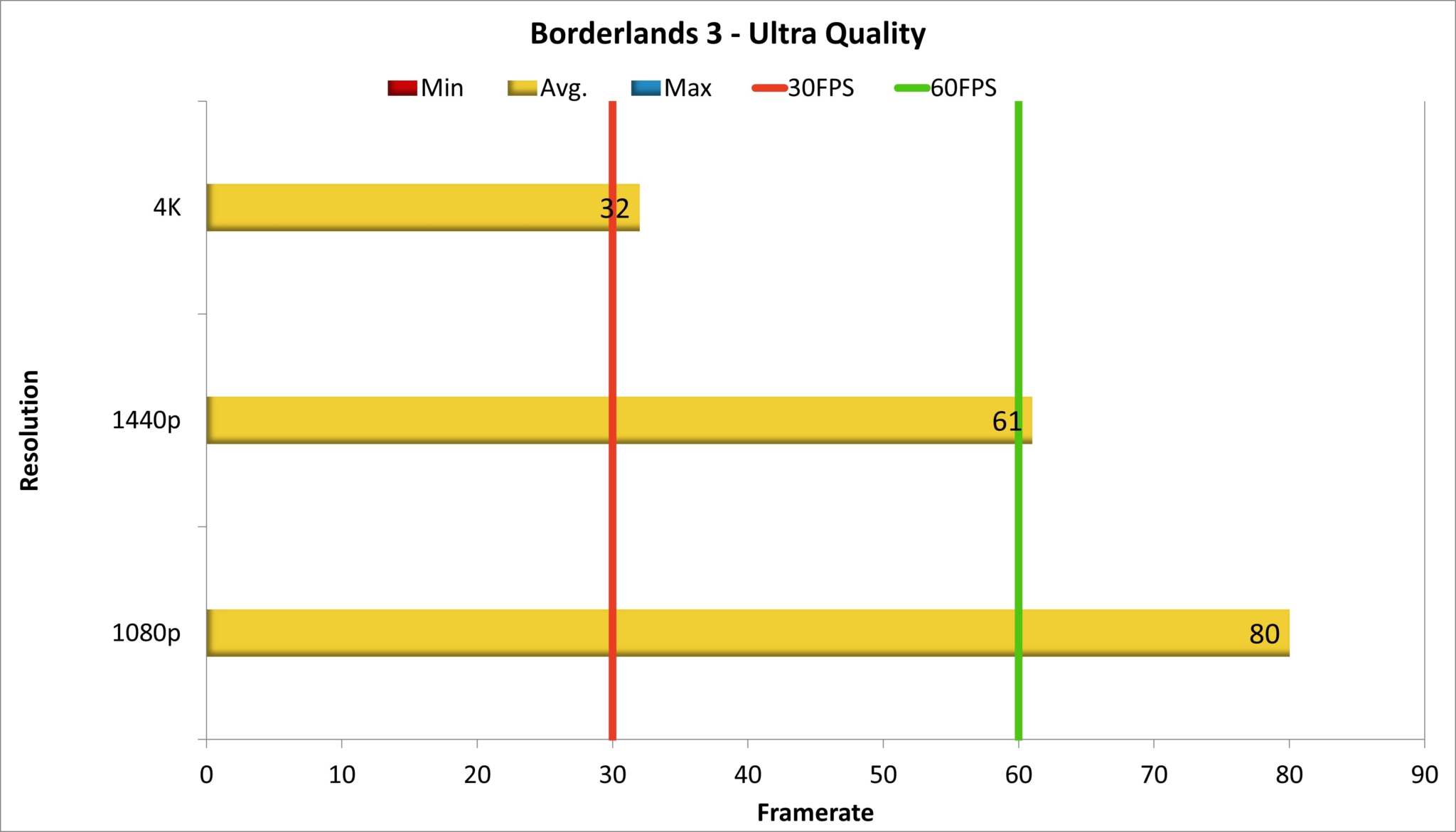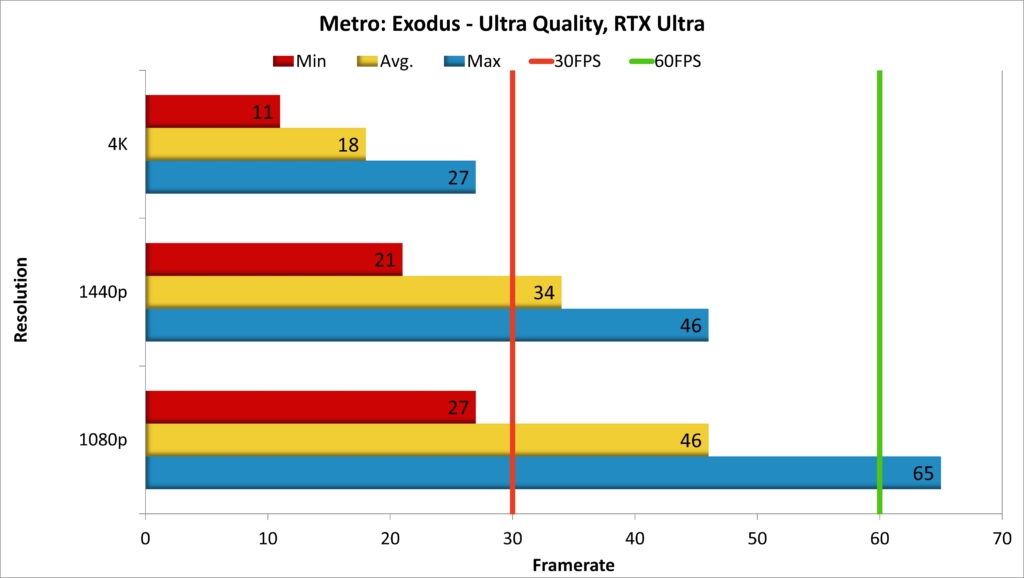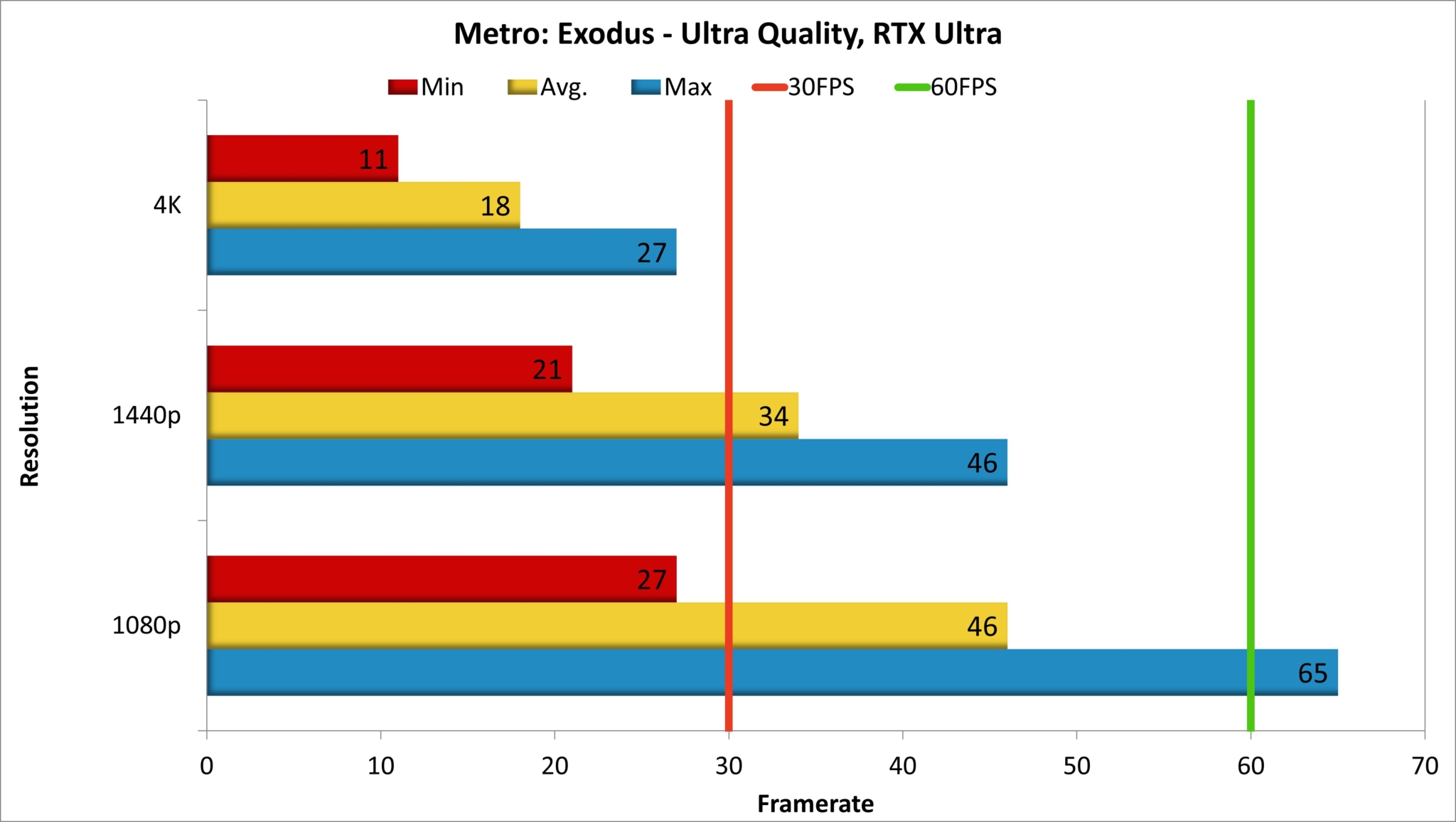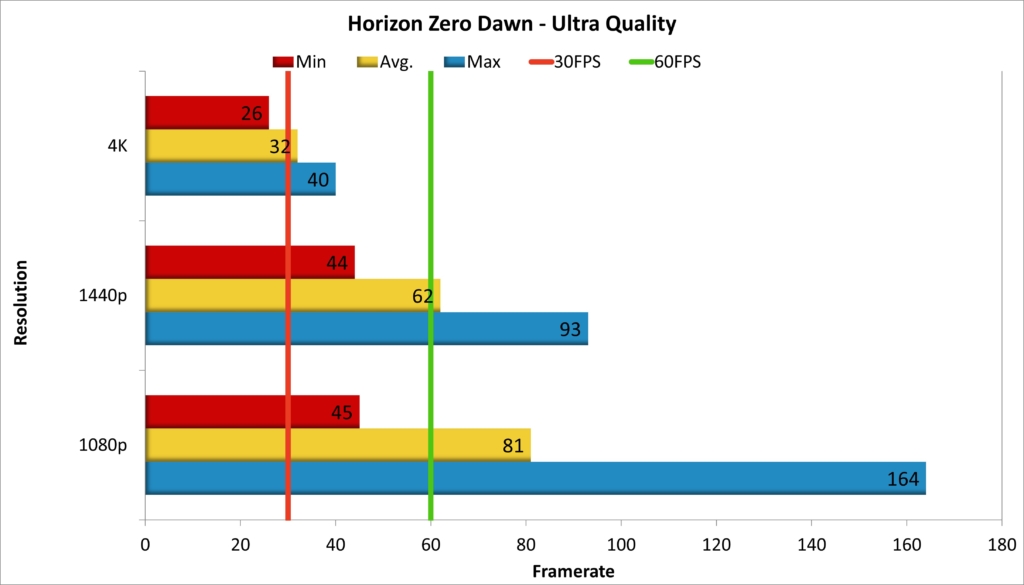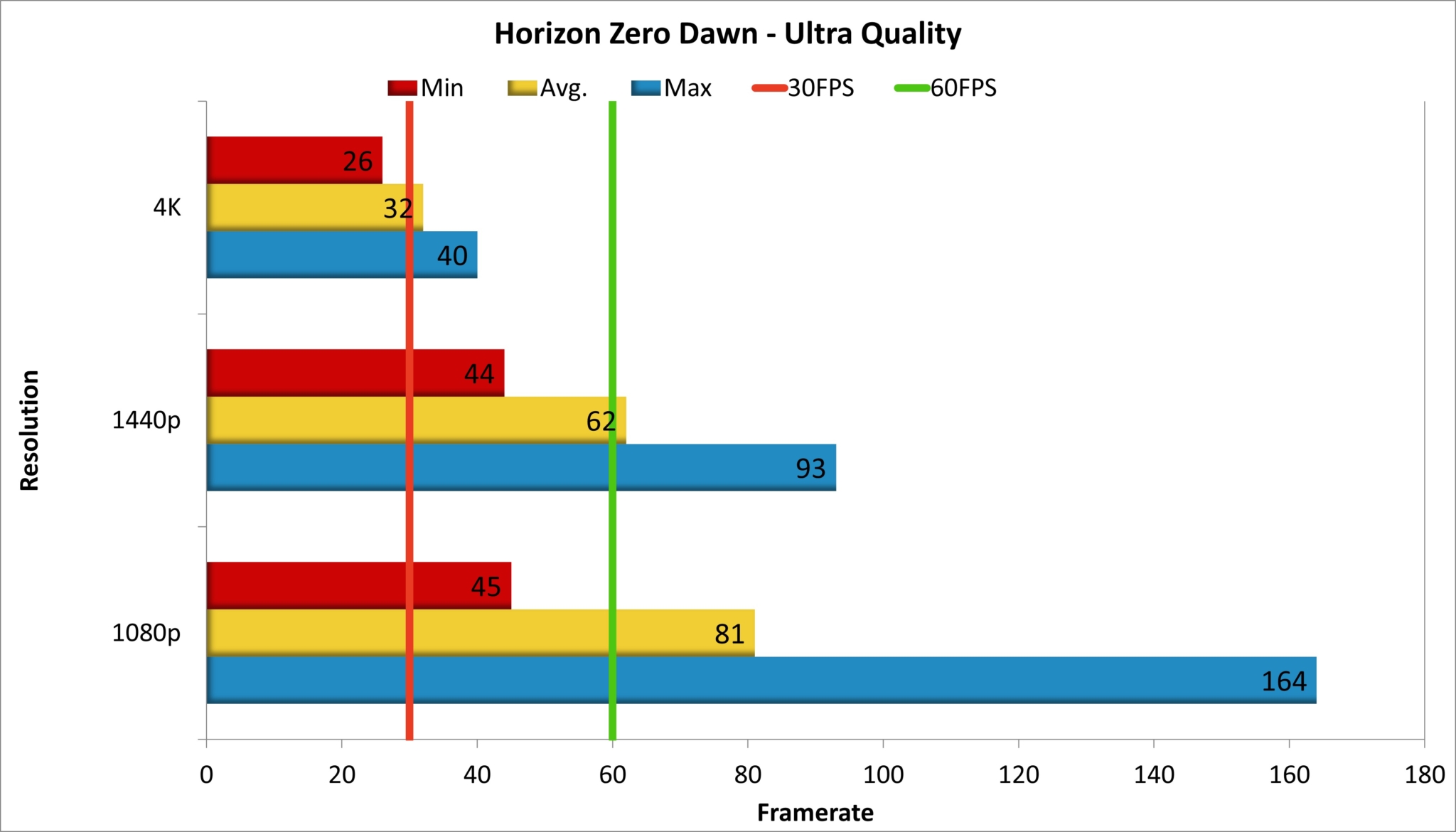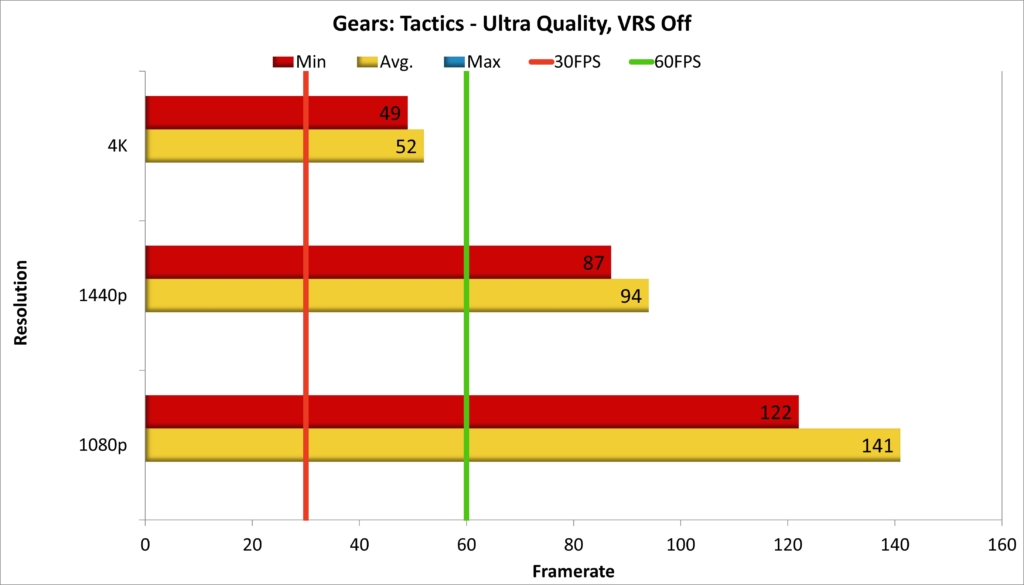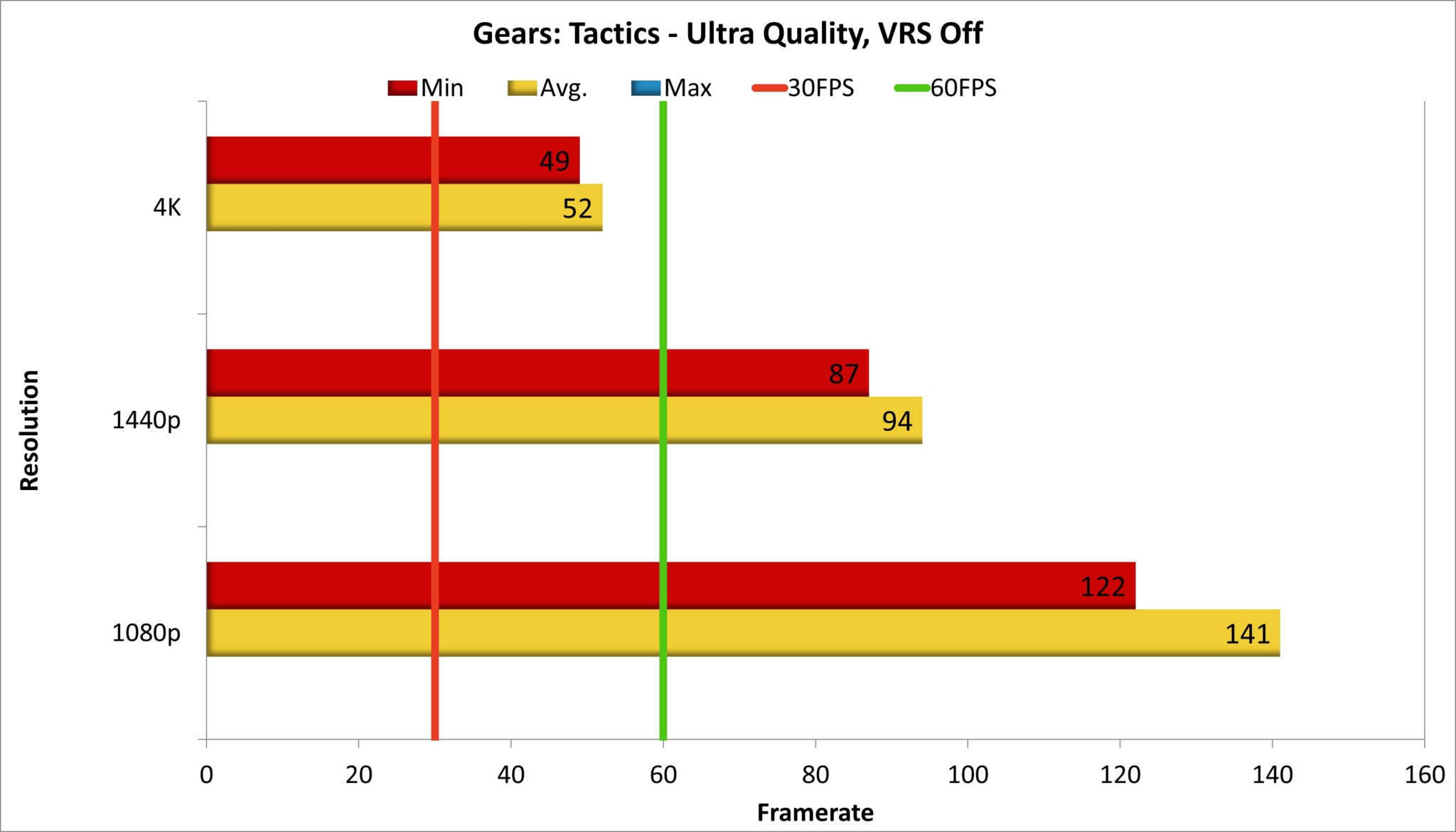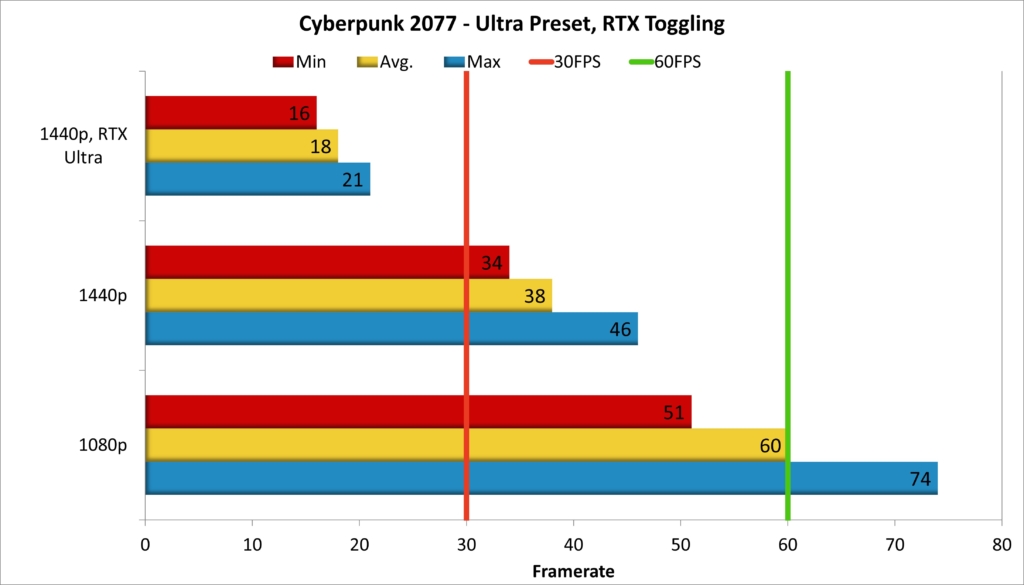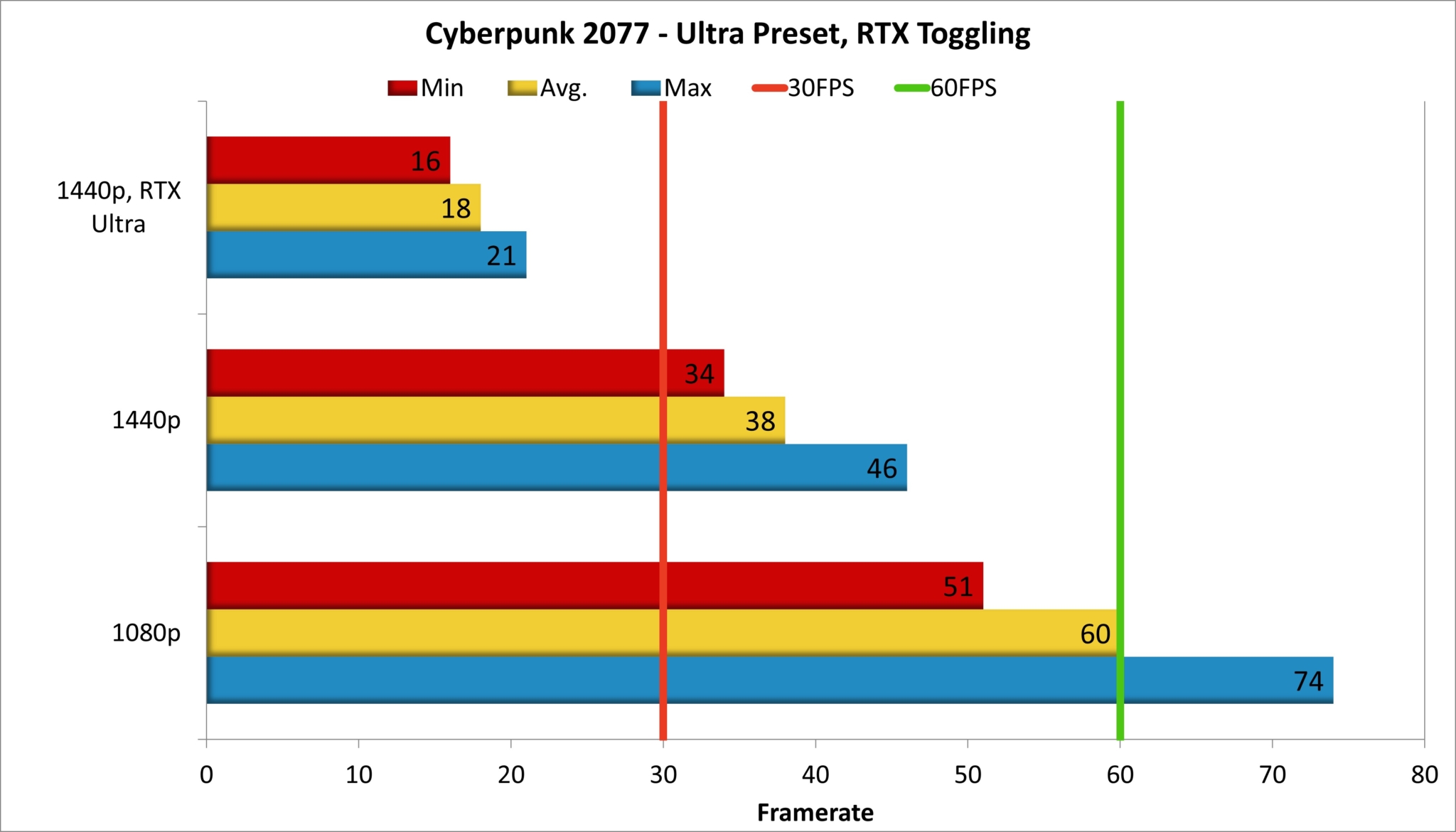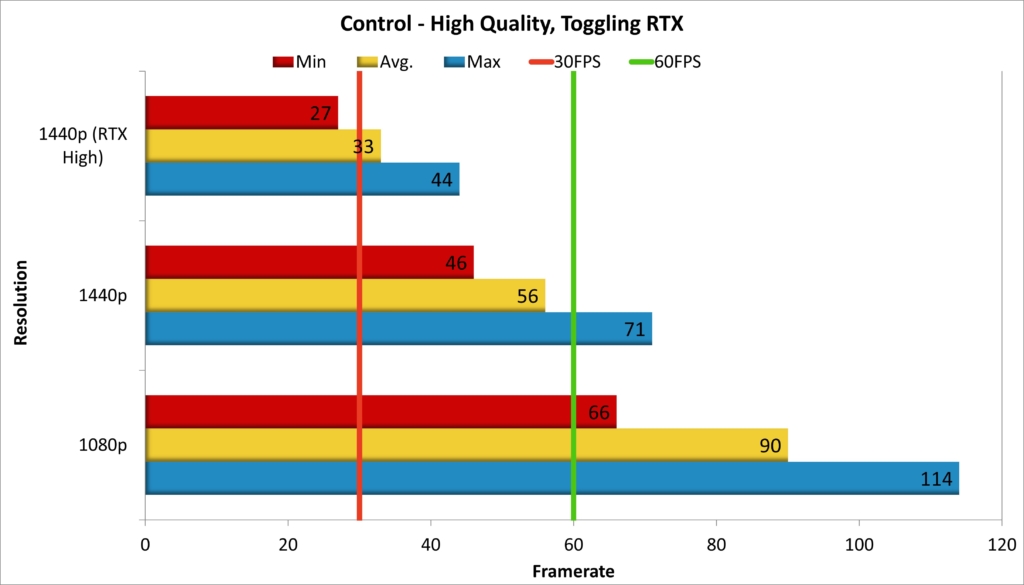 The RTX 3060 absolutely sings when paired with a 1080p monitor, but it flexes most when pushed at 1440p. The additional memory, despite the limited bandwidth, does show some impressive returns when loaded up with additional assets. And if you've invested in a 1440p display with a refresh rate higher than 60Hz, it won't go entirely wasted, either. That said, if you're in that space you might be better served by a RTX 3060 Ti, or more likely something towards the higher end of Nvidia's line-up if you're looking to maintain that for many years.
When directly compared to the RTX 3060 TI Founder's Edition, it's evident that the CUDA cores, clock speeds, and memory bandwidth all do combine to make a more powerful card in most cases. That comes with its own premium but given the difference between the two it's difficult to argue that the RTX 3060 Ti is the better choice if you can afford an extra month or two of saving.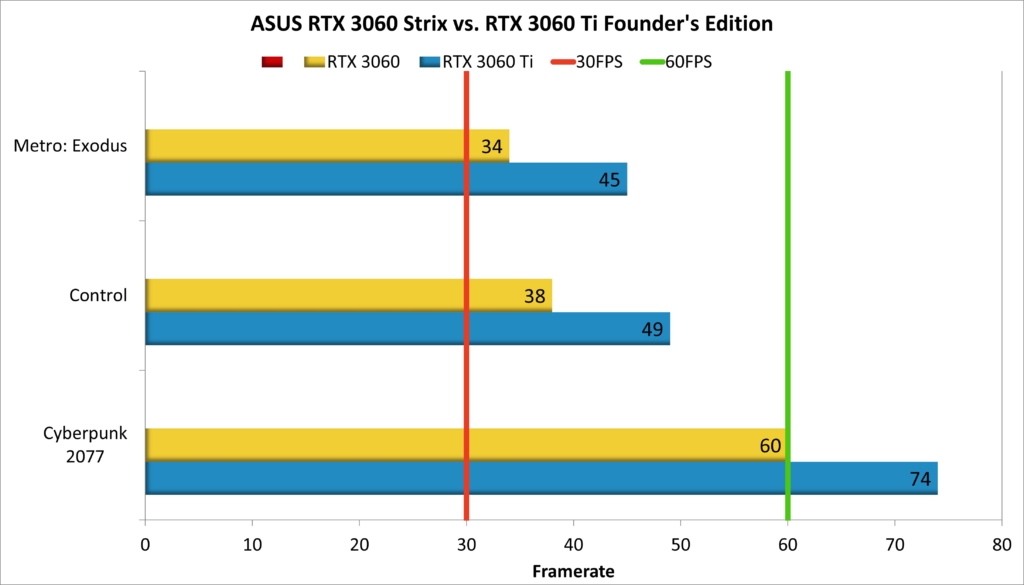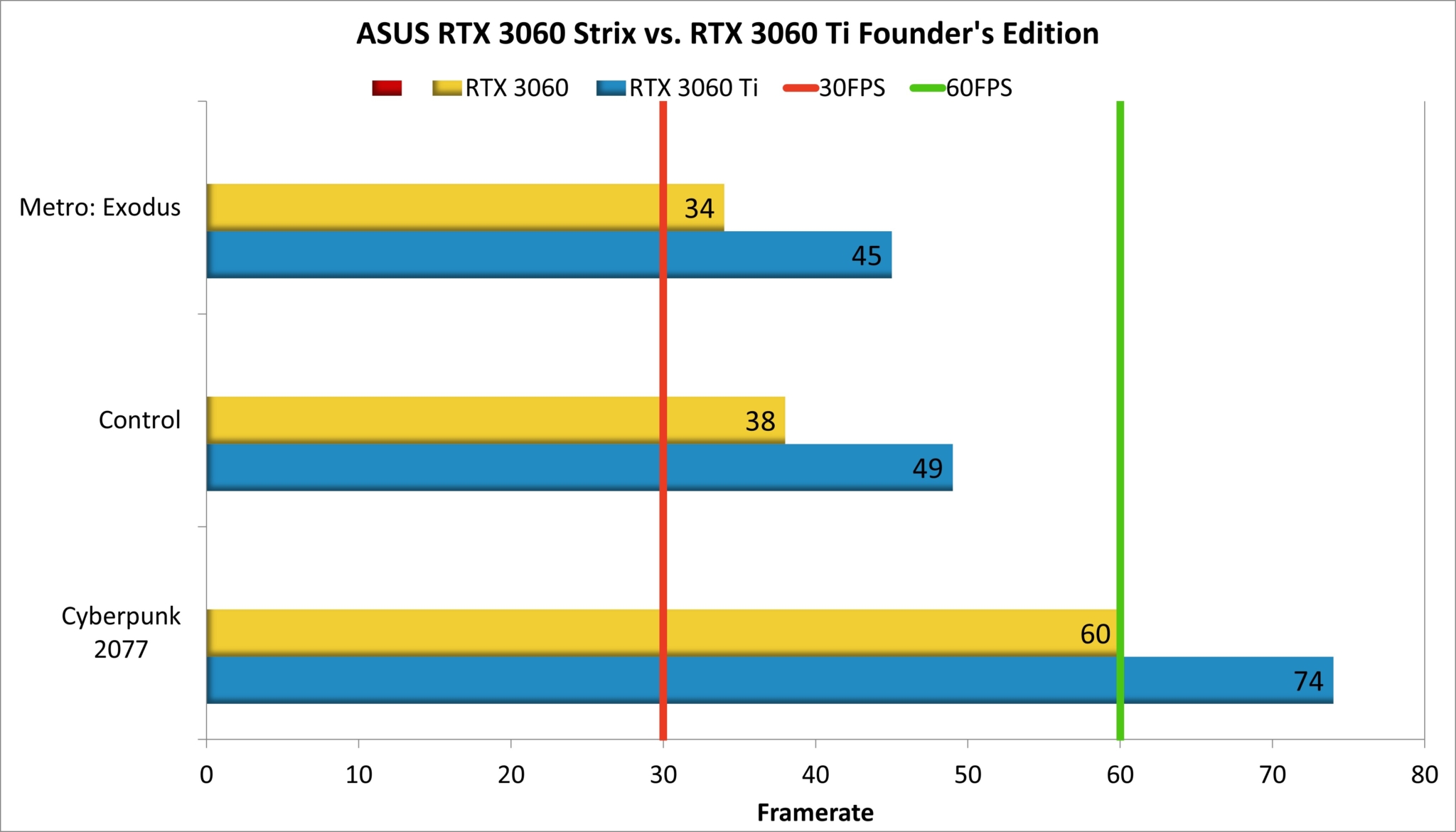 When discerning the effects of DLSS, there's not much more than can be said of Nvidia's deep-learning algorithm. Depending on how lower you're willing to let it render your game, the performance benefits can be massive. DLSS 2.0, which is the defacto method used in most modern games, cleans up imperfections well enough that it can be difficult to stop them at all when using Quality or Balanced modes. From Performance-downwards is where the image starts to take a noticeable but not detrimental hit, so it's up to you to balance the two.
That said, DLSS does turn the RTX 3060 into an incredibly capable card for raytracing titles at higher framerates. Control, probably the most gorgeous raytracing showcase to date, soaks up all the additional performance DLSS has to offer, letting you experience the third-person shooter looking its best while also at a better performance level than modern consoles.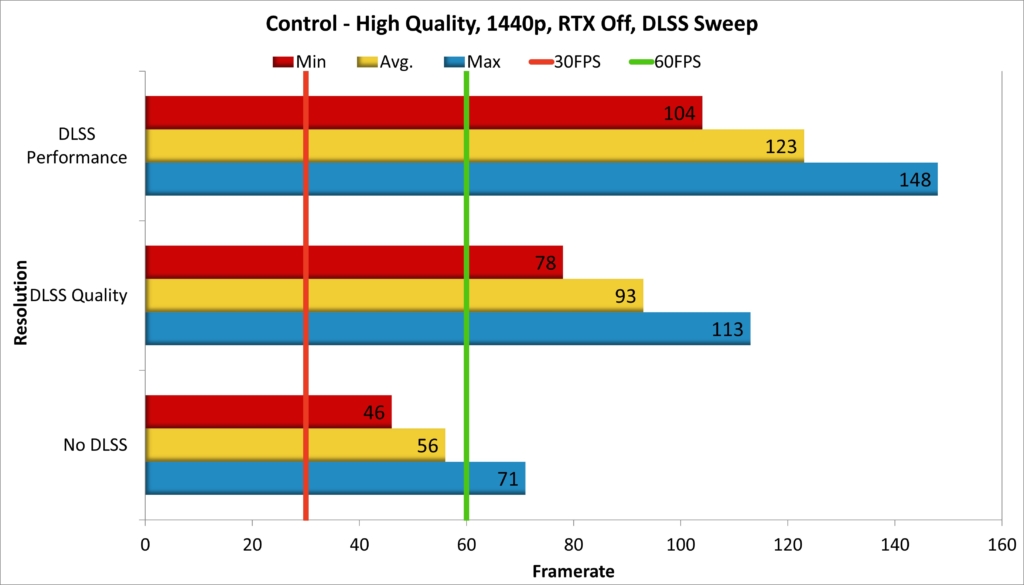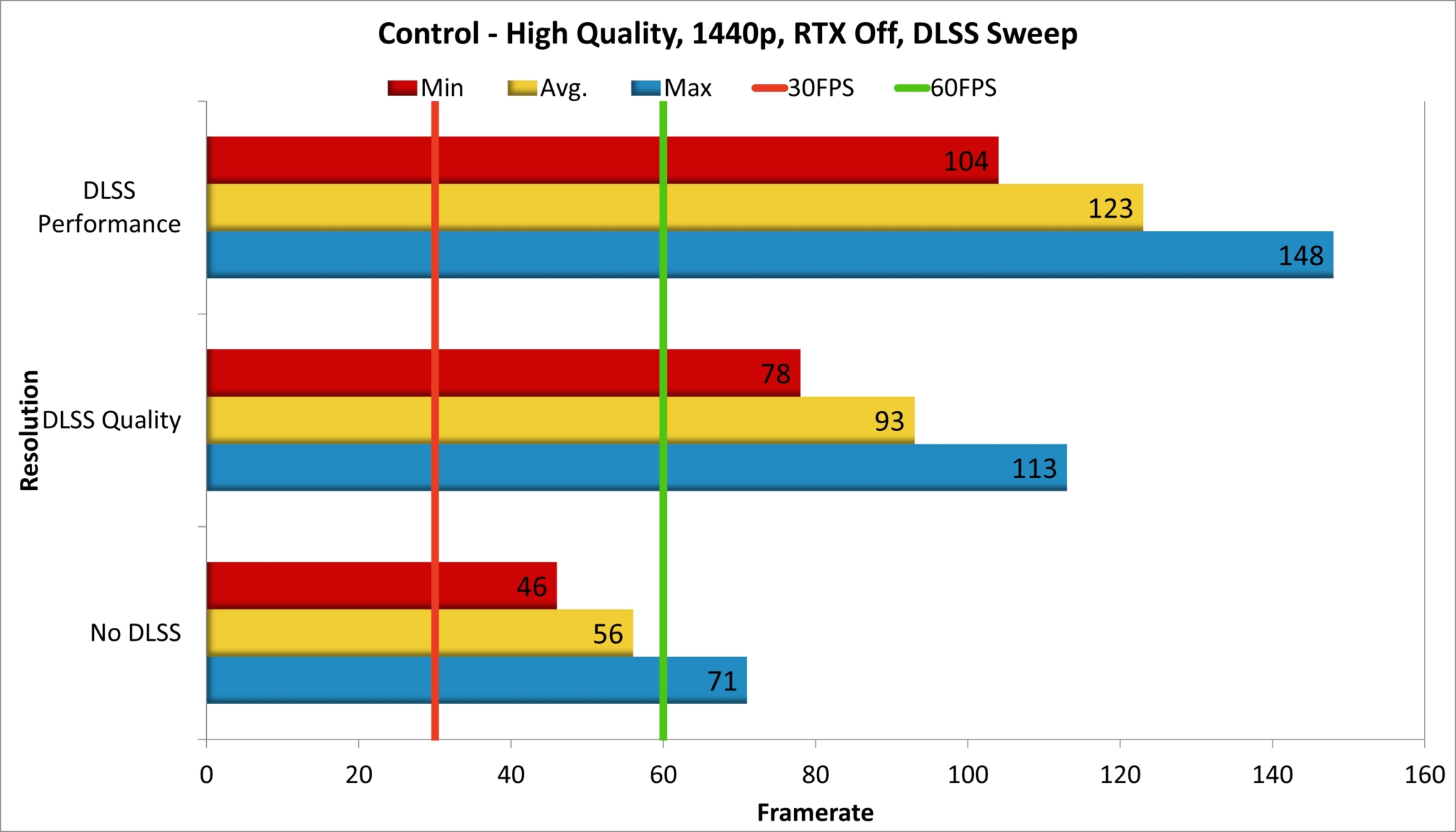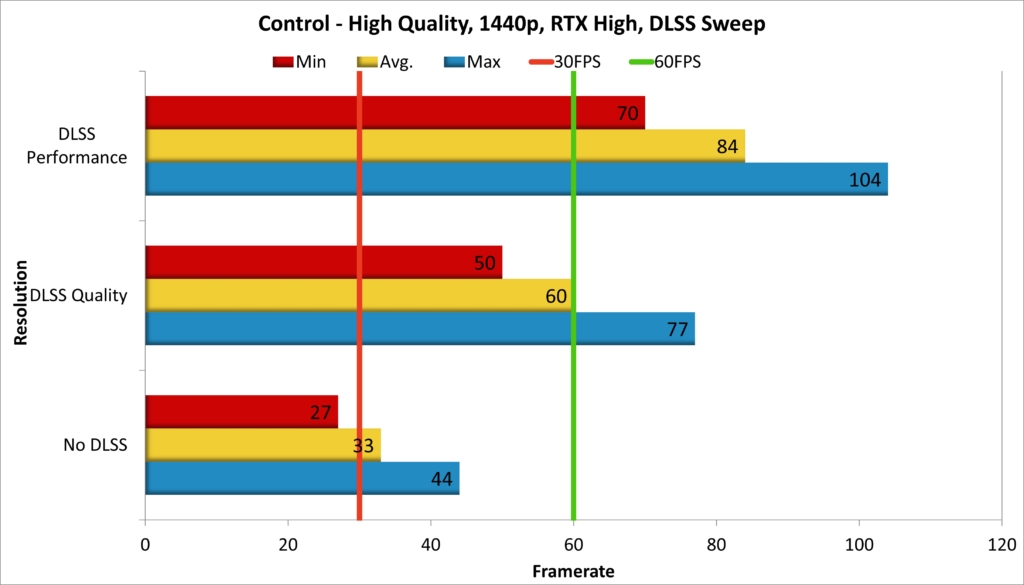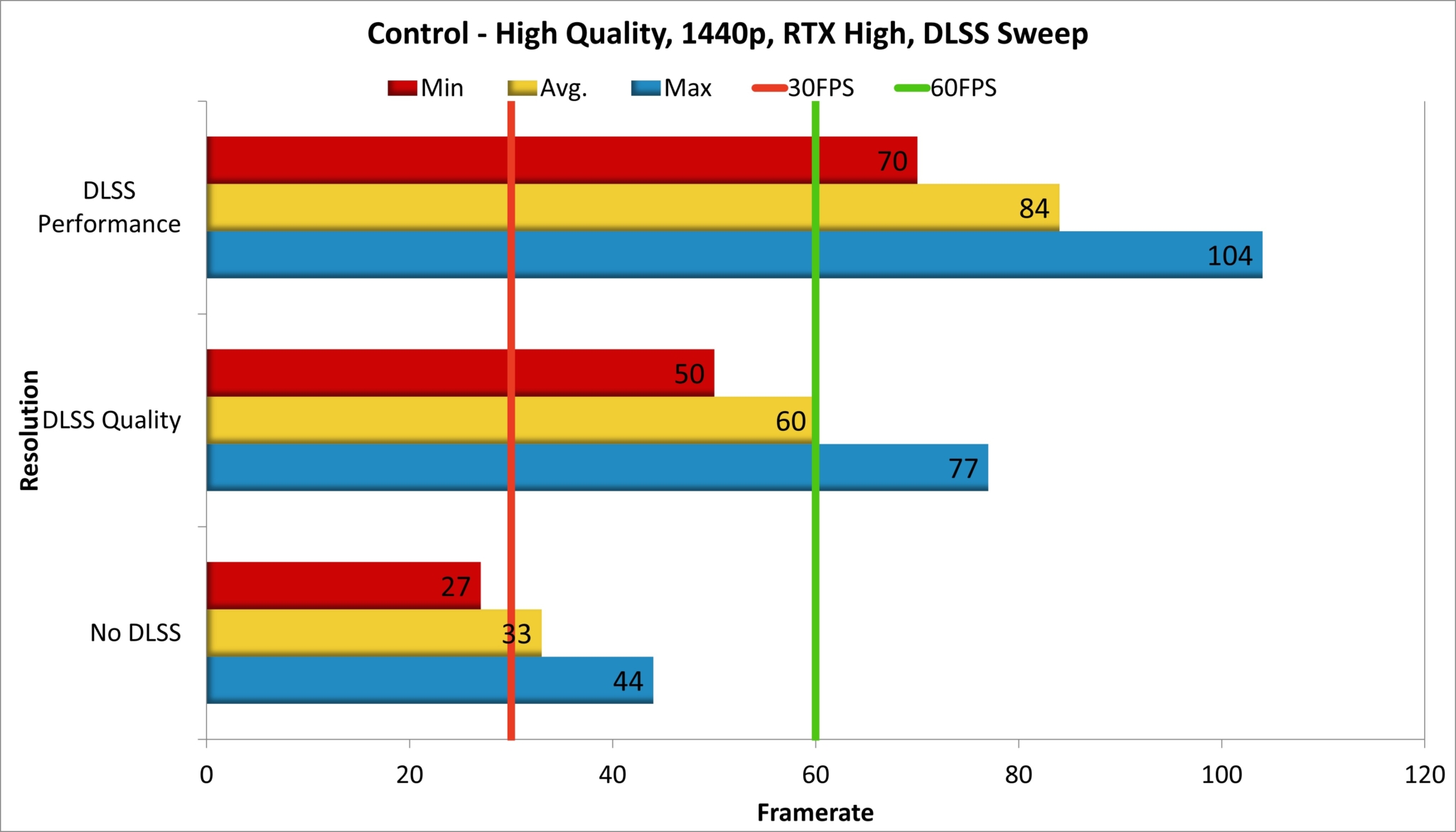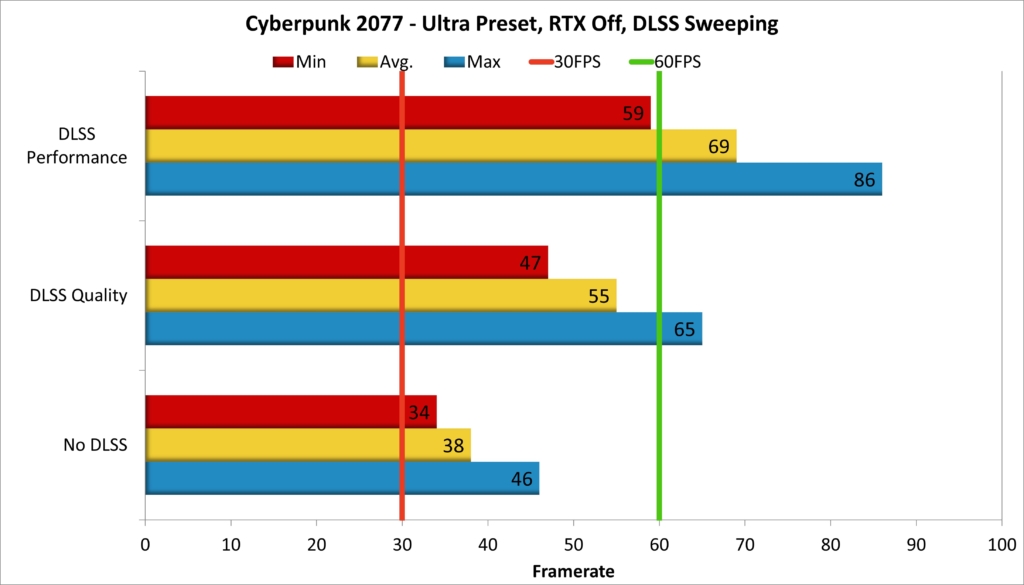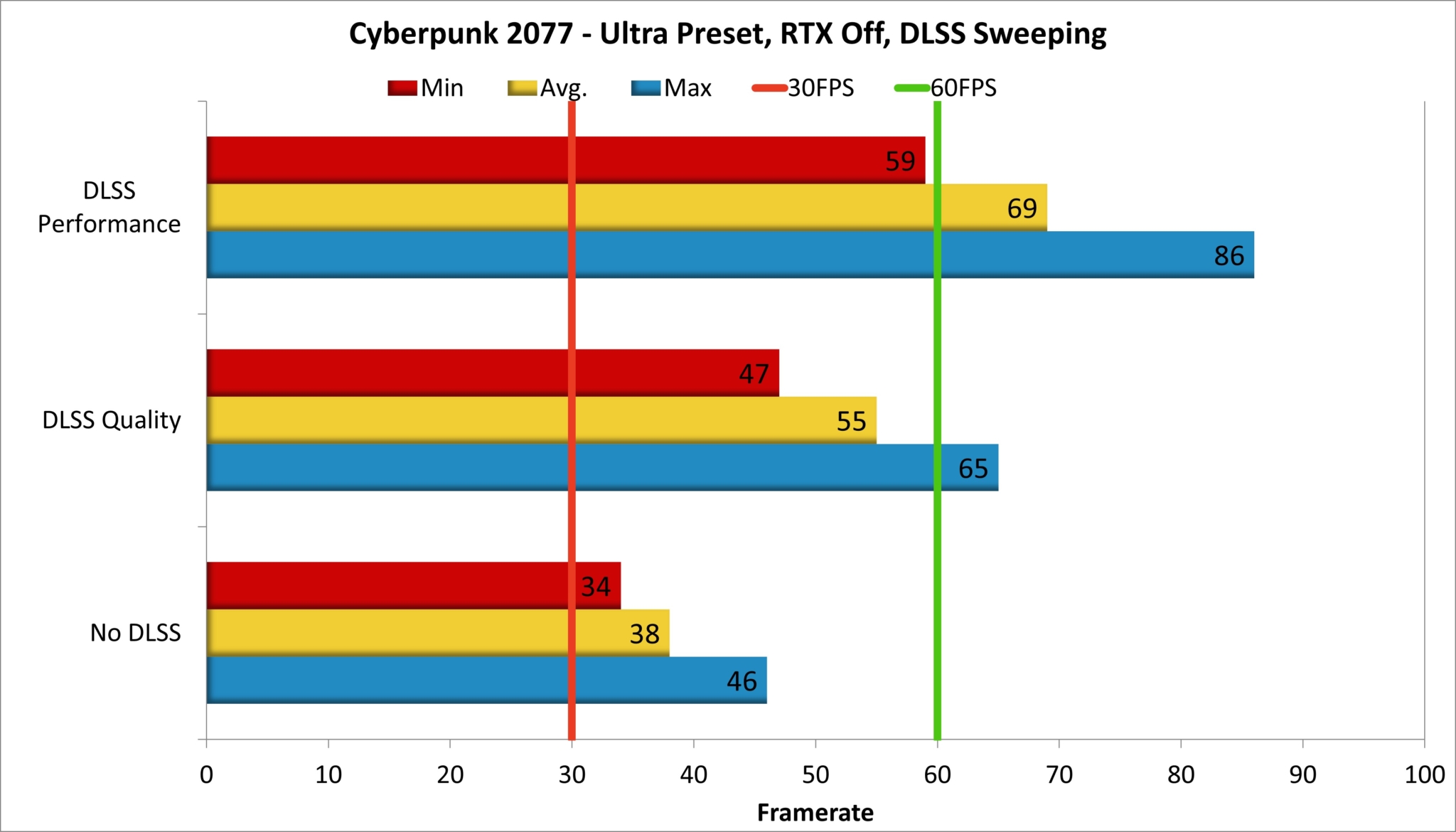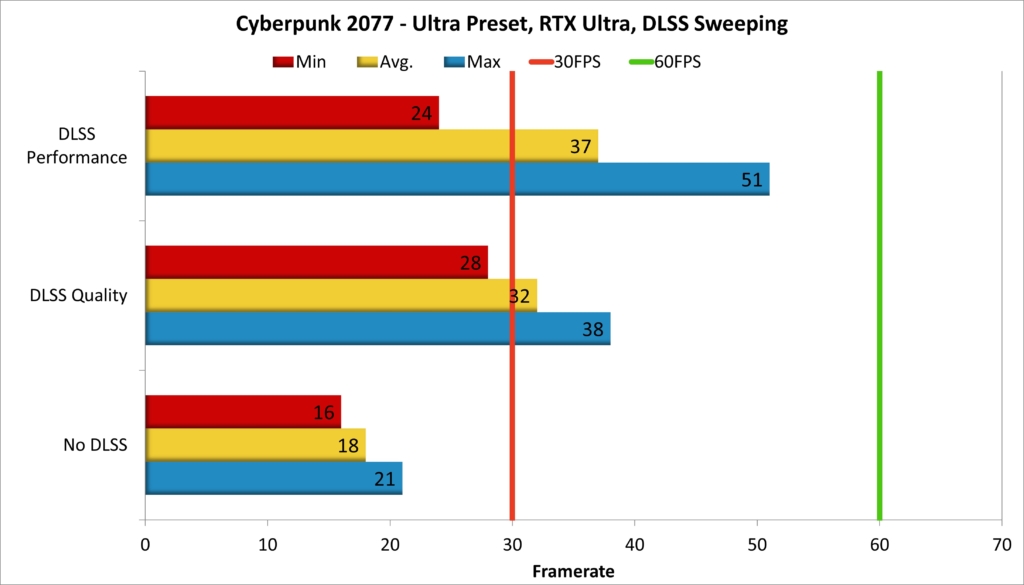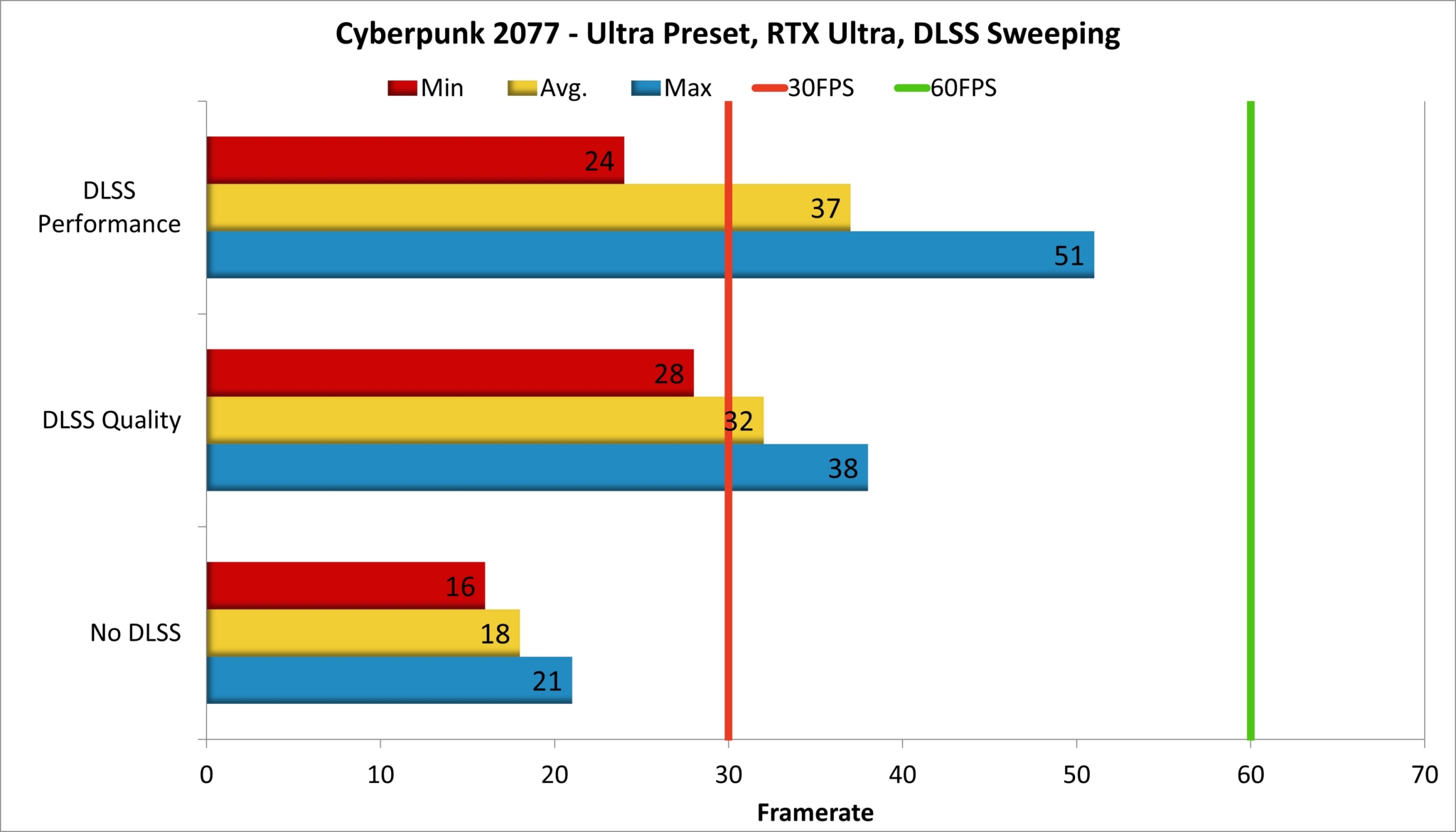 Of course, the biggest issue with the RTX 3060, no matter what version you're looking for, is one that isn't exactly Nvidia's fault. The global semiconductor shortage has been wrecking chaos on both Nvidia and AMD's supply chains, and newer SKUs are just experiencing the knock-on effect. What it means from a local perspective is that not only is stock scarce, but the stock that does arrive comes at a premium. The ASUS RTX 3060 Strix retails for R15,500.00. To put that into perspective, the RTX 3060 Ti in the same ASUS Strix flavour launched locally for R13,200.00 from the same retailer. Neither are in stock across most channels regardless, but it's a clear indicator of what the GPU market is right now. 
Despite the RTX 3060 being a clear contender for the next mid-range GPU, you should be weighing it up against the RTX 3060 Ti. The reality is that until supply issues relax, it's a generally poor idea to be considering any of Nvidia's latest offerings at all. If you can find it at its standard retail price, and if you can stomach the inflated bar, it's already at a price to compensate for supply before it lands on local shores, then you can hardly go wrong with the ASUS RTX 3060 Strix. But if you absolutely don't need a new GPU today, patience will likely reward you more. 
Last Updated: April 8, 2021
Despite the RTX 3060 being a clear contender for the next mid-range GPU, you should be weighing it up against the RTX 3060 Ti. The reality is that until supply issues relax, it's a generally poor idea to be considering any of Nvidia's latest offerings at all. If you can find it at its standard retail price, and if you can stomach the inflated bar, it's already at a price to compensate for supply before it lands on local shores, then you can hardly go wrong with the ASUS RTX 3060 Strix. But if you absolutely don't need a new GPU today, patience will likely reward you more.

was reviewed on PC