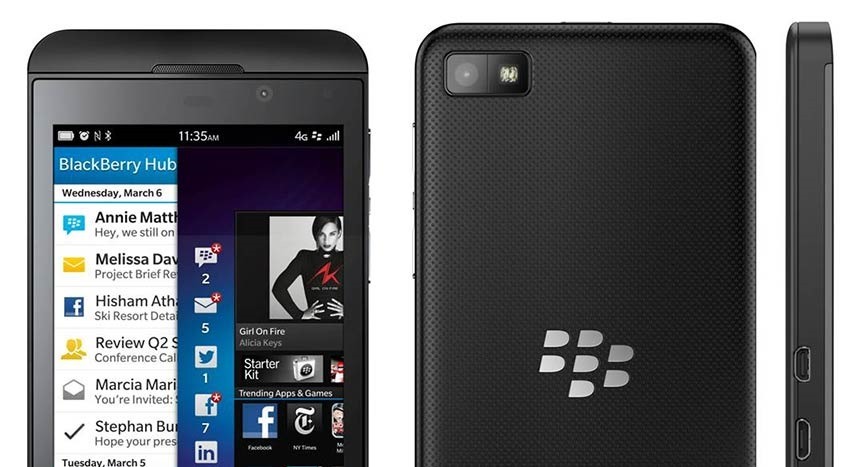 It wasn't really that long ago that Blackberry had a firm grasp on the phone market. Their ground-breaking always-on internet and Blackberry messenger ensured that Blackberry devices weren't just great enterprise and business tools – but the hottest social devices too.
When the market changed, by moving towards app-capable smartphones, Blackberry (and former market rival Nokia) were caught unawares. Both were left playing catch up, much to their detriment. While Nokia's on the path to becoming relevant again (while also making a big play for nostalgia), Blackberry seems to be on the brink of death.
According to a report by the research firm Gartner, Blackberry's market share now stands at a whopping 0.0%. Of the 432 million smartphones sold in the fourth quarter of last year, only 207,900 of them were Blackberry devices running Blackberry's operating system. That puts their share of the market for that quarter at 0.0481%. Yes, less than a single percent.
Of course, much of that can be attributed to the fact that Blackberry didn't release any phones sporting its BB10 operating system in 2016. In the previous year's comparative quarter, Blackberry sold 906, 900 devices. A little more respectable, but still only 0.2% of the market.
By contrast, 352.7 million smartphones running Google's Android operating system made their way in to consumers' hands in the last quarter of 2016, taking up 81.7% of the market. Apple has much of the rest of the market sewn up, with 17.9%, or 77 million units sold.
Last year, Blackberry stopped making its own phones, putting manufacturing in the hands of third parties.
"We have decided to discontinue all the handset hardware development, only hardware," BlackBerry chairman and CEO John Chen in a conference call with analysts in September last year. "We believe that this is the best way to drive profitability in the device business," he said.
That last ditch effort doesn't seem to have worked – and it could soon be the end of Blackberry.
Last Updated: February 16, 2017