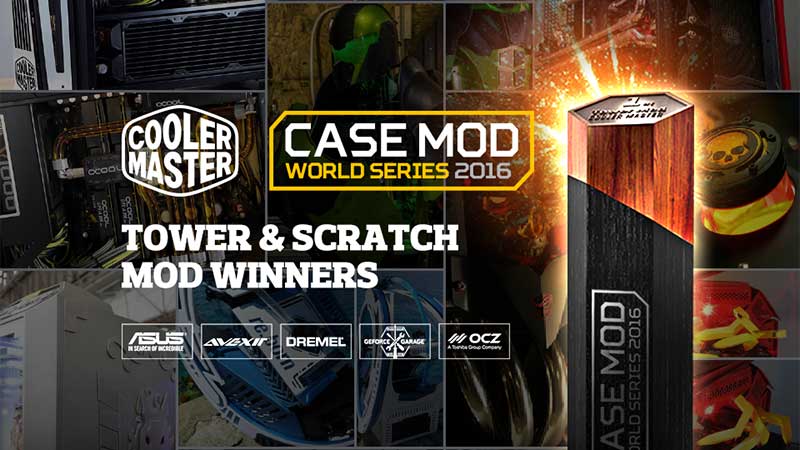 Cooler Master has had a Mod World Series competition since 2015 as a means to market themselves as a friend to those most niche of PC users: the hardware modders. If there's a single activity that encompasses the PC platform's open design as a creative platform, it's modding; both in terms of game modding and, in this case, hardware and case modding.
Since January this year case modders have been tinkering away, spreading dremel blades and metal shavings throughout their homes in their pursuit of a chance to get a place in the worlds largest modding competition. Events were held on four continents to introduce people to local modders, gear and training in the dark dremel arts. This culminated in over 120 worklogs and entries, with 82 making the cut for the final submission.
As a competition for its class, it's pretty dam massive. There are 6 winners, with a total of $30 000 in cash and prizes awarded to them. As for PC goodies Avexir, OCZ, Asus, Nvidia, Dremel, and Cooler Master supplied the hardware. Prizes include an array of high-end gear such as Cooler Master's highly acclaimed MasterCase Maker 5, Avexir's ROG-certified DDR4 modules, OCZ's sizable SSDs from their decorated Vector 180 series, NVIDIA's most powerful GeForce graphics cards, massive motherboards from ASUS, and precision rotary tools from Dremel.
The judges were well seasoned case modders Peter Brands, Richard Keirsgieter, Richard Surroz, Ronnie Hara, Brian Farrell, Ermanno Bonandini, and Antony Leather. They had their plates full having to choose a winner from scratch built demons, giant critters, cyborgs and monsters, as well as the elegant and highly polished high-class tower mods.  The judges voted for the 3 best Scratch and Tower mods, while the People's Choice Award chose their two favourites.
Here are the winners, by rank and category:
Scratch Build
Tower Mod
People's Choice Awards
You can check out the rest of the mods (who did not win anything besides our admiration) here. For those curious about whether local modders or modding scene even exits, do note that a few South Africans did enter, with Stuart Henning (Sphinx Modding) being the stand out from the pack with his Envy Tower Mod.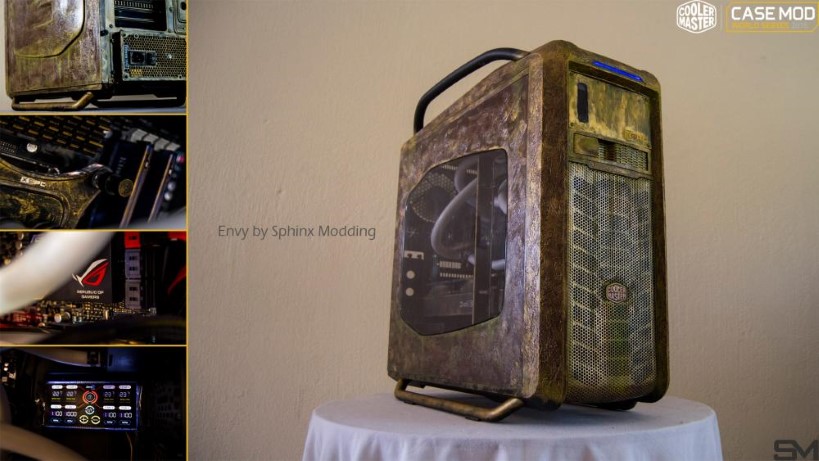 Last Updated: June 29, 2016