When one thinks of PC gaming, the general image is of ultra high-end PC components whose worth could feed a family for a year ensconced in an LED lit aluminium behemoth of a chassis with "RGB" peripherals ritualistically placed around it.
This opulent image is not the reality of PC gaming.
The meat of PC gaming is found in the every-man PC—those PC gamers who don't have a blank cheque or "come from money". The real image of PC gaming is still membrane based keyboards, 1080P 60Hz screens and graphics cards that can't do VR.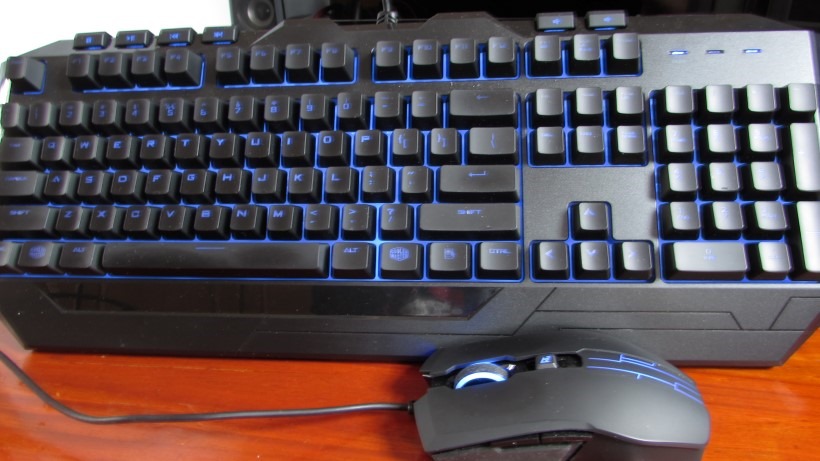 This is where we find Cooler Master's updated ~R600 Devastator II Gaming bundle catering for the more budget conscious gamer, and although "budget" usually has some negative baggage associated with it, we could all do well to appreciate how expensive things are getting as of late, not least of all PC gaming. We covered most of the basic features of the keyboard and mouse in the unboxing video, so I'll just get straight into dissecting my time using the keyboard and mouse to come to the value laden conclusion: does the Devastator II keyboard and mouse gaming bundle satisfy gaming on the cheap without feeling overly "cheap".
Keyboard Gaming on the cheap: Devastating Value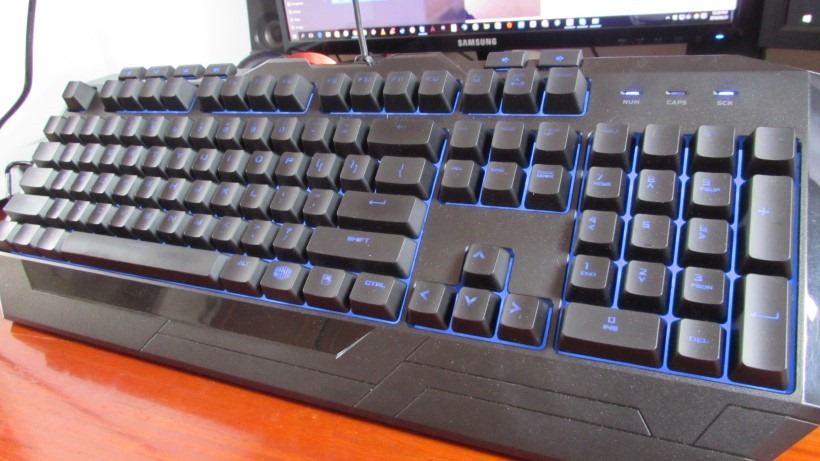 The keyboard looks very similar to the original Devastator, which means it's got loads of textured plastic, angular etched lines and fingerprint magnet glossy plastic. The coating and glossy finish used on the keyboard is not the greatest, and by the first hour or so I could already guarantee my fingerprints could be lifted by the most bungling of forensic detectives. Coming in at an affordable price of R600, it's just the price you have to (not) pay for the compromise on cheaper materials.
Now even though the keyboard and mouse are made exclusively of plastic, I can't fault Cooler Master on the build quality as both the mouse and keyboard, although lightweight, did not warp or bend or exhibit any "cheap" sounds you'd associate with something made wholly of lightweight plastic. Hell, you even get a small enough wrist wrest that it matters and rubberised sides on the mouse, so props to Cooler Master for these inclusions.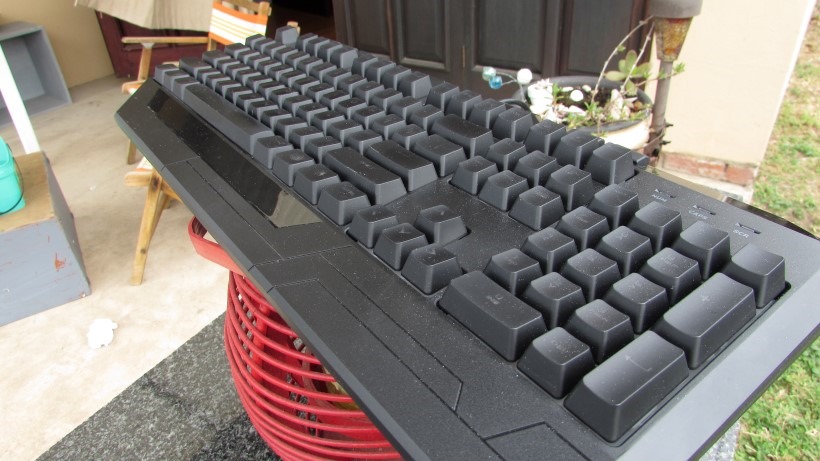 As you saw in our unboxing video what immediately struck me was the terrible lettering visibility on the keyboard. This continued well into my time spent with it as it was by far that was the most frustrating aspect of the keyboard. I know each person will have a different experience of moving from an old keyboard to a new one, but even with the single colour evenly lit LED backlighting, making out the lettering on keys was a chore and made the "burning" in period totally unwelcoming. This was a cut corner that I simply cannot excuse, regardless of price. One last issue with the board is that it lacks onboard memory, meaning whenever you turn on or reboot your PC you have to re-enable lighting.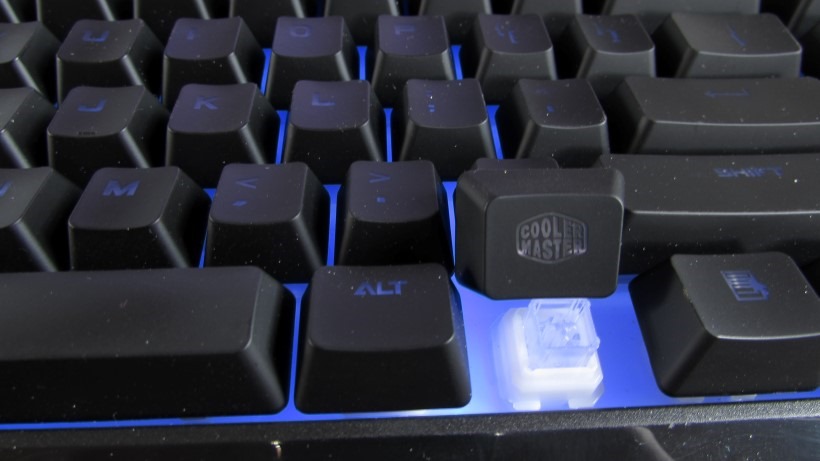 Regardless of the piss-poor transparent lettering on the keycaps, the rest of the keyboard was pretty solid, if a little too plastic. That you can replace the Cherry MX compatible keycaps is a nifty feature (especially if you replace them with keycaps with visible lettering), although their inclusion at this end of the gaming spectrum seems like an option most on a budget would ignore. But options, however unnecessary, are always welcomed.
Besides backlighting, media keys and Cherry MX Compatible keycaps, the "hey look at me" selling point in the bundle is their "Mem-chanical" switches, which as the name suggests, combines mechanical and membrane technology together. Obviously price prohibits using actual mechanical switches, and the "mechanical" part of "Mem-chanical" seems to be limited to a shorter actuation height due to an improved membrane dome and a housing upgrade which gives somewhat better linear and tactile operation.
There is none of the usual membrane keycap wobble and typing felt a lot better on these keys than on other membrane switches we've used—although to be absolutely fair, I've not used a membrane based keyboard in quite some time. It comes nowhere near offering the same typing or gaming experience as mechanical or topre switch, but it's definitely one of the best feeling and quietest membrane switch based keyboard I've used that costs less than a new PC game — let that sink in for a second.
Mouse: Not worth the cheese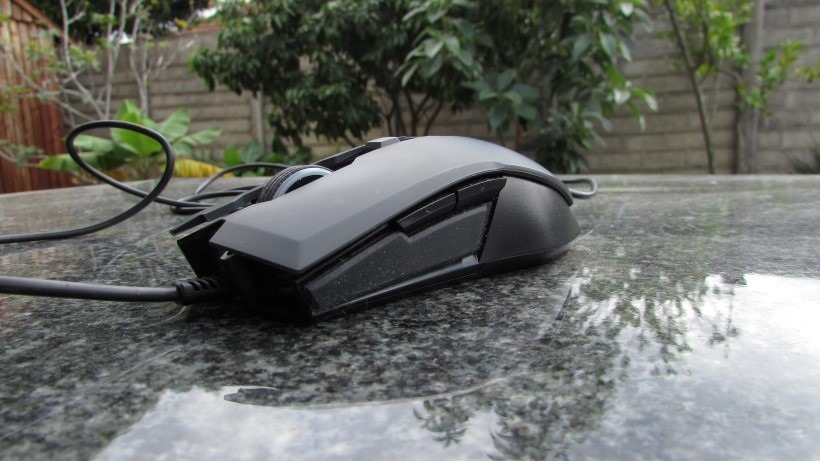 Moving on to the mouse, it follows the same basic promise in the features department of the keyboard—effectively cheap, if a little rough around the edges. Aesthetically the mouse presents itself a little like a Tron Light Bike, with the scroll wheel and LED accents playing the part well. It's appropriately good-looking, however, being extremely lightweight means it will feel less sturdy and offer very little weightiness to balance out movement. If you are after a heavier mouse, this will not do.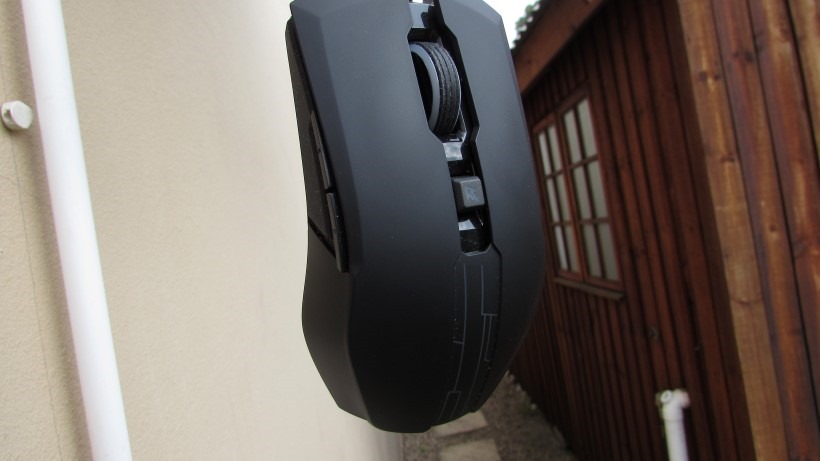 The rubberised sides, although small, do add more grip for the right grip style. The shape of the mouse is quite low without a high palm support arc, which means a hybrid palm/claw grip style is favoured and catered for by the rubberised sides. For my palm grip accustomed hand, this made the mouse quite uncomfortable to use and even press the top most thumb button, so if you prefer a solid palm grip, then this mouse is not for you. It's a little better on the mouse, however the infamous finger stain was already quite visible after a few days.
The buttons themselves do work as intended, although there is a definitive lack of tactile sound and feel when pressing them as they feel mushy and muted, while the Tron-like scroll wheel was quite hard to scroll and press. There is no bundled software to reassign the buttons, so you only have a back and forward side buttons and your DPI switch button.  Behind that the DPI switch button also lights up depending on the DPI in use. Although not the greatest buttons in terms of actuation, all of them worked and we can't really expect Omron types of clickiness or feather-soft scroll wheels when paying this much for a gaming kit.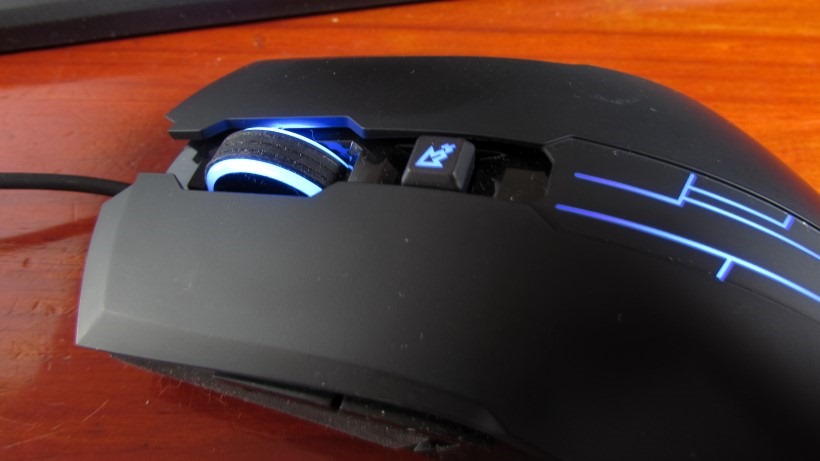 The thing that ultimately makes a mouse worth its cheese is the sensor. Cooler Master using an optical sensor is a good enough start, although only having 3 presets of 1000/1600/2000 is a letdown for those wanting less sensitivity, especially since the original Devastator mouse had an 800DPI setting. When it came to testing the sensor performance, however, we got exactly what we paid for: cheap and nasty. Jitter is kept to a minimum, although the reported polling rate of 125Hz means input lag remains disappointing, especially when most gaming mice operate at 1000Hz. More importantly, the sensor seems to have a major issue with angle snapping, which meant keeping a positive K/D ratio while playing Battlefront was challenging.

For those who don't know, angle snapping is when the sensor adjusts your horizontal or vertical line-like movements into straight lines. As you can imagine, this can be quite frustrating when accuracy is an important aspect of a game, like in an FPS twitch shooter. I went to my trusty Gladius mouse to do some sensor comparisons, and you can see for yourself how noticeable angle snapping is as a default on the mouse. Thankfully there was no acceleration that I could glean from the mouse, so it's not all bad. The sensor can still pick up movement about a CD height length off the ground, so not the best LOD, and so it may affect tracking if you lift your mouse a lot while playing.
It's cheap, but it's charming. And if you'll recall, we're giving this very combo away to one lucky reader. The chips have fallen, Random.org has decided and it looks like the winner is…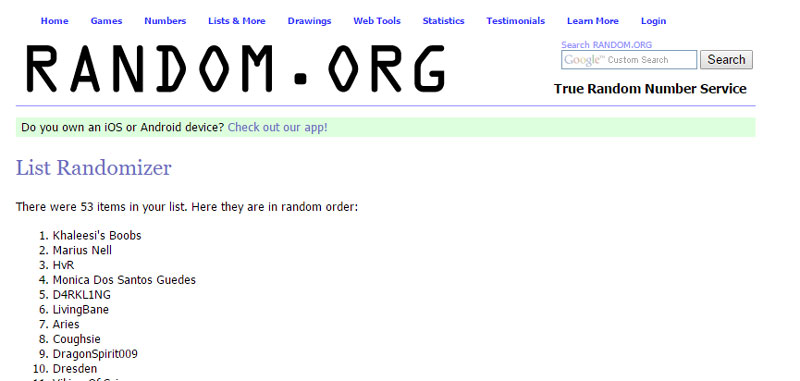 Probably not you. Unless you're particularly fond of a particular Game of thrones' character's mammaries. We'll be in contact soon to arrange your prize.
Last Updated: June 22, 2016
Cooler Master Devastator II

As much as I have pointed out all the failings in the Cooler Master Devastator II gaming Bundle , I can't deny recommending the pair for a PC gamer on a tight budget. However, if you are going to buy cheaper, you should also buy smarter, and the smart money says, if you don't fancy fighting with your mouse for pin point accuracy, then stay away from the Devastator II. It makes much more sense to buy a cheaper "office" keyboard and buy a more expensive mouse if you primarily play FPS games. If you'd like to play more casual, less mouse "accuracy" demanding games, then I can't fault you for picking this R600 bundle as its value proposition is incredible, if only for being one of the best membrane keys to type on at this price; it's just a shame you have to struggle to see the lettering!