Don't you wish there was a single component you could buy for your PC that could probably outlast you? If you happen to have $999 or over R15000 lying around and you're itching for a new power supply, Cooler Master have concocted a piece of technology that resembles the "Bugati Veyron" of the PC landscape—something only a few can afford, but most people would just hang pictures of them on their walls.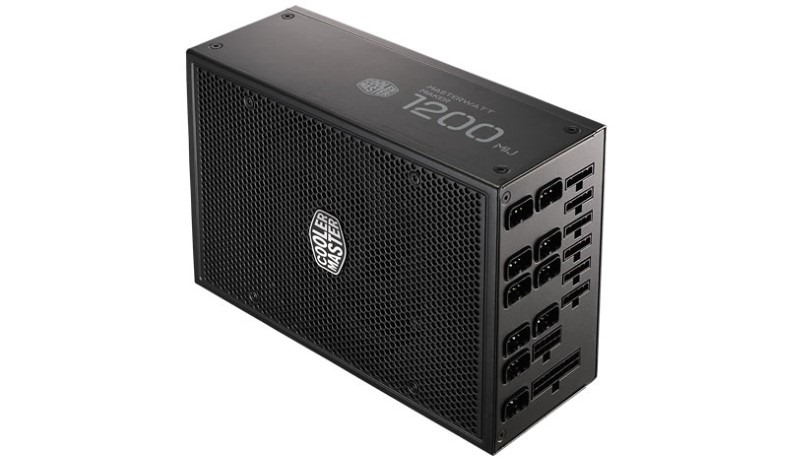 The MasterWatt Maker 1200 MIJ (Made In Japan) is a labour of love between Cooler Master and 40 Murata Engineers, who poured over 165, 000 hours into the design and custom construction. For many people asking "Who are Murata?", well, they're from Murata Manufacturing, a large Japanese based company that designs and manufactures advanced electronic materials and varied electronic components. They supply parts to clients who are active in fields on robotics, communications, automotive, space exploration and security. In the actual PC market, their primary role has been supplying power supplies for the server market and enclosed front-end PSUs, so this is the first time Murata has designed and built a regular desktop PSU.
The "Made In Japan" power supply was made using both Japan and German components, and it was conceived first as a research project in order to test future of power supply design, while also looking to the past in order to draw inspiration from the best analog power supplies.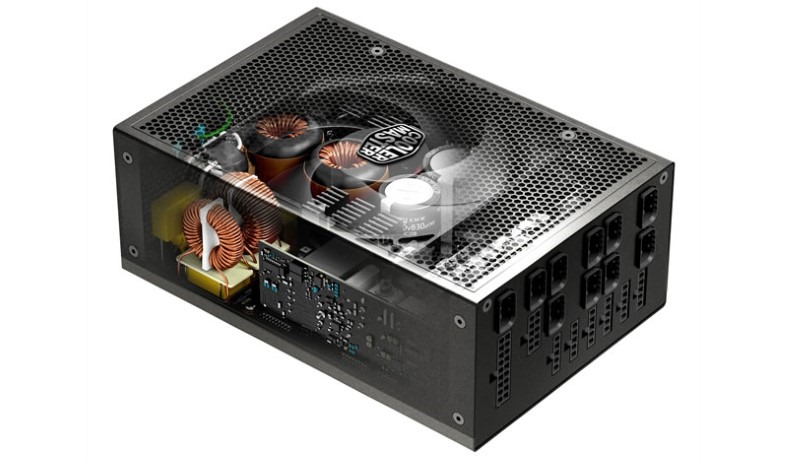 Bucking the trend of going to China, Taiwan or South Korea for components used in power supplies, Cooler Master states that 80% of their components used are made in Japan, with 20 pieces of them being custom designed by Murata for this specific PSU—simply because the parts on the market did not satisfy the ultra-high standard Cooler Master were aiming for. I've always found it unusual to use nationality tropes as markers of quality in engineering and component quality; to me it actually says nothing of the product in verifiable terms—which company, what is their track record, what have they done before? However, in this instance, it's quite refreshing to see an actual  engineering company profile and reputation used in marketing materials in order to speak more directly with consumers about their product and it's supply chain—a fitting embrace of their own "make it yours" message.
So, what has this partnership between Cooler Master and Murata yielded? Well, an exceptionally expensive and high quality, longevity designed, power supply. For instance, to ensure that heat generation is kept lower to increase component lifespan, some parts of the PSU design incorporate two components instead of one, so instead of one component able to work at temperatures at 150°C, you now have two. Lifespan is one of Cooler Master's primary feature for the MasterWatt Maker MJI , as it uses a Murata-made planar transformer for longer lifespan, as well as featuring several custom designed power conversion units and circuit board layouts—designs you wont find in any other power supply.
Although longevity is one benefit of using high-end components and custom designs, it also pays off in allowing the MasterWatt Maker MJI run in fanless mode at up to 50% load—yes, the fan only turns on when 600W of power is being used. You can slap two 1080 Ti's in this thing and the fan wont move an inch. The side benefit of higher threshold components are that fewer heatsinks are used, without compromising cooling while keeping efficiency high. It must be why Cooler Master feel confident that not only are they giving it a 10 year warranty, they are making it transferable, which means warranty is tied to the product, not the person who bought it.
Oh, and the efficiency is high; Murata's rigorous testing wouldn't have it any other way. With an efficiency level that surpassed 80+ Titanium, the MJI apparently runs so efficiently, with current so smooth and stable, that new standards are needed to measure them. 90+ Platinum rating in the making?
At $999, it's not going to make sense in a world where the options for multiple graphics card systems are pretty limited—NVIDIA only officially supports 2-way SLI, while AMD's RTG RX mid range lineup is not meant for the high-end consumer who would buy this PSU. The components Murata use must be hellishly expensive, so I doubt we'd see a similar lower wattage unit—which is a shame, since we can totally see a fully fanless 600W PSU with the MJI moniker. Where this PSU does make a semblance of sense, is either in cryptocurrency mining, or someone who wants to run two GTX 1080 Ti's in SLI and does not want to hear a whisper of noise from their semi-fanless power supply.
This is definitely a luxury item, and like the Bugati Veyron of power supplies, if you have to ask the price, you probably can't afford it.
But that doesn't stop you wanting one.
Last Updated: March 10, 2017