The folks at Cooler Master have taken their MasterConcept design to heart and have released a multitude of MasterCases' in all shapes, sizes and colours. Not to be outdone by their own modders, Cooler Master have released two new cases, the red themed MasterCase Make 5t and the MasterBox 5t. Both cases are adaptions, like the green-themed MasterCase Make 5 Pro Nvidia Edition, of the MasterCase Make 5 and the MasterBox lineup.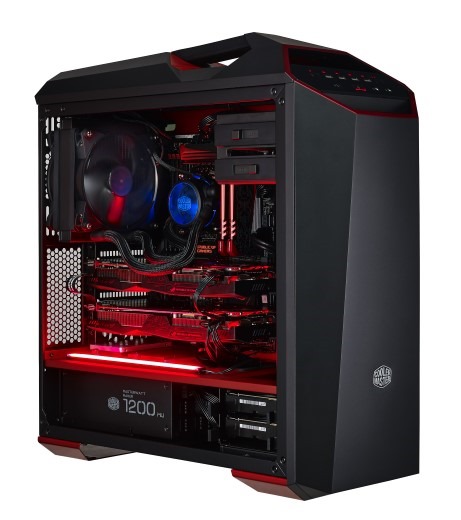 So, instead of calling the new Cases "special edition" or "Project Red", Cooler Master opted for merely adding 't', which stands for "turbo'. This means that these cases are bolder, almost sports car like, which means they have added benefits that cater for the gamer. The newer versions have Red LEDs, greater I/O fan and lighting control and a dual tone red and black finish. To add a little class and look that might make a gamer drool (including this one), Cooler Master have updated the MasterCase Maker 5t with two tempered glass panels—that's sure to get the blood pumping.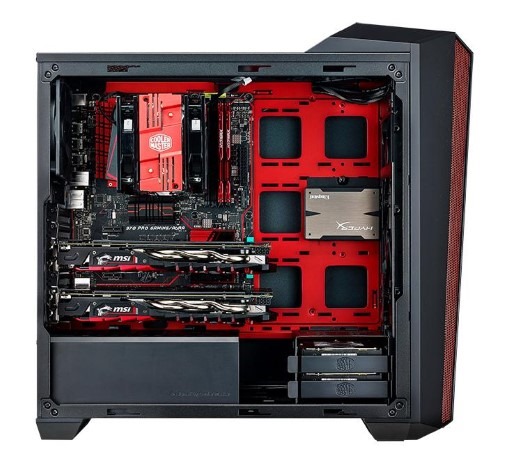 Besides the new metallic paint highlights and colour combination, sharper angles and included magnetic Red LED strips, the double tempered glass panels showcases just how adaptable the MasterCase series is to current trends and themes, in this case, the gravitation of every chassis manufacturer to  towards tempered glass. I don't have a problem with that because sexy has a face and it's reflection is in tempered glass. For those of you who've missed the tempered glass band wagon or any other accessory, you can buy them separately from the Cooler Master FreeForm Store. And yes, that is a lock on the tempered glass panel to secure your components.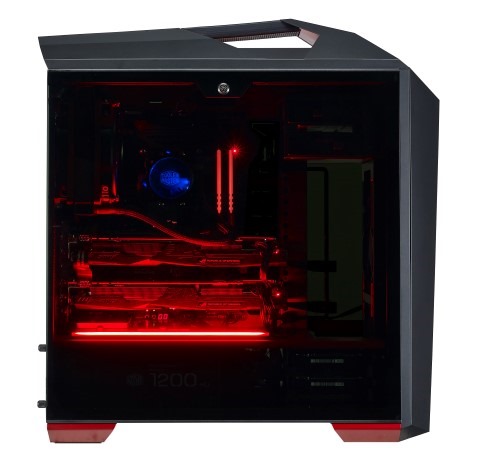 The MasterMaker 5t I/O panel will also house the controller board for the LED and fans, allowing up to six fans and four LED strips, with high and low speed options, as well as a breathing or continuous effects for LED lighting. The smaller MasterBox 5t's controller only has support for two fan speed settings, and it's red LED is fixed to the bottom front of the chassis, but it can be rotated.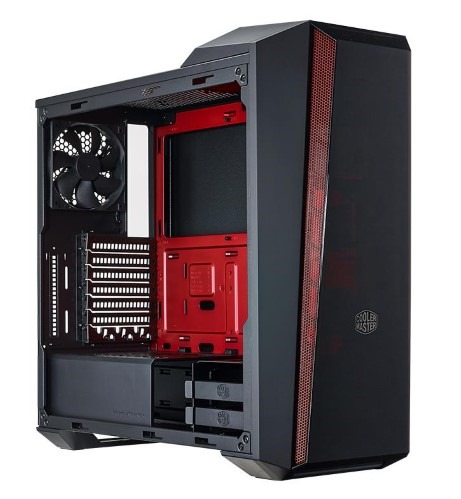 A little extra couple of features include a rubber grip handle and graphics card holder on the MasterCase Maker 5t, something not witnessed since the likes of the Cooler Master CM 690 II. the handle is capable of carrying a weight of 28.5KG, which means if you are using the graphics card holder to secure 2 or 3 cards in place, know that you can lug this case around quite safely at LAN parties.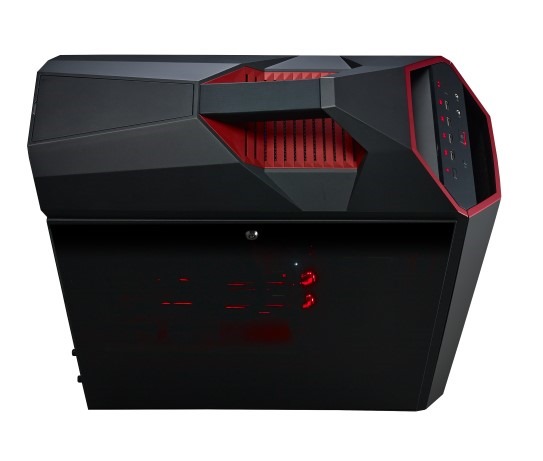 South Africa will get its first shipment of the MasterCase 5t and MasterBox 5t in mid January, so they should be available to buy early next year.
Last Updated: December 14, 2016