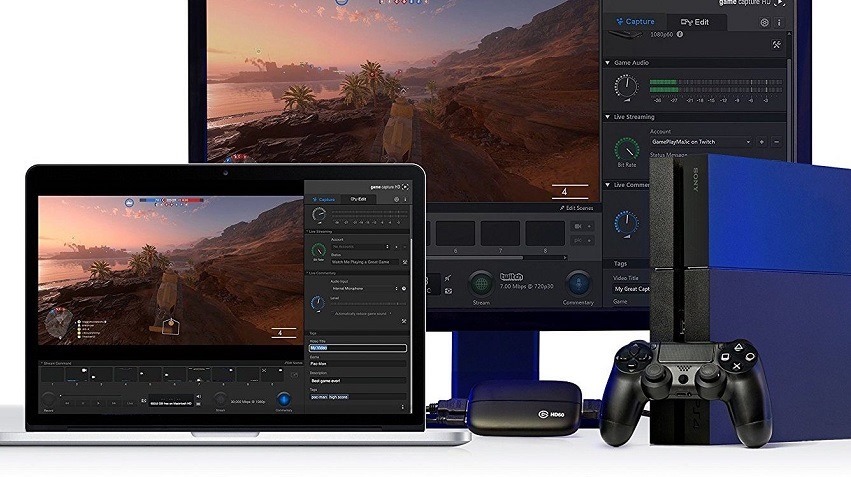 If you've ever dreamed of making it big in the growing world of streaming and YouTube Gaming, you're likely familiar with the name Elgato. More specifically Elgato Gaming, the company has been at the forefront of creating the tools anyone needs to record gameplay, produce professional livestreams and cut out unnecessary backgrounds with their range of easy to use Capture Cards, livestreaming StreamDeck and portable green screens. They're a company continually pushing out bigger and better products, and that's what caught the eye of their new owners, Corsair.
Corsair is a big name itself in the gaming market, creating a plethora of peripherals ranging from professional headsets, mechanical keyboards and speedy mouses. The company is encroaching deeper and deeper in eSports and online sponsorships, which makes the acquisition of Elgato Gaming almost expected. With the purchase, Corsair will now own everything this specific sector of Elgato creates (the smart home stuff is not included in the purchase), with Corsair stating that they plan to have a hands-off approach to let Elgato continue as they were.
What it might mean for local gamers is availability. Elgato products aren't yet distributed through traditional channels locally, which means you're likely importing them or snagging them secondhand. With Corsair at the helm, and an established route for their products here, you could maybe start seeing more affordable prices for Elgato hardware on local retailers. Or not – it's not entirely clear what effect Corsair's purchase will have on this aspect of Elgato's business, but it seems like a fair assumption to make.
I've personally been using Elgato products for this work for years now, and I've always appreciated how easy it is to use their slim capture cards to grab professional looking gameplay. They hold nothing to the exorbitantly expensive capture cards you might see extremely professional streamers using, but they hit the right mark of affordability and quality that has made me a life-long fan. I'm excited to see what Corsair can bring to the table in the future too.
Last Updated: June 28, 2018