Gaming brand Corsair has made a splash at this year's CES with the launch of three new mice. A debut that includes an all-new wireless model, all-new technical offerings, and an updated version of its longstanding M65 Elite.
The Harpoon RGB Wireless makes use of Corsair's "Slipstream wireless" tech that claims to have a working distance of up to 65 feet. Network Congestion and communication speed are accounted for with a signal transference speed of .5ms, which is fast enough to handle most gaming mice's report rate of 1ms. The Harpoon is simple and light, weighing a mere 99 grams and sporting just a pair of thin thumb buttons on the side.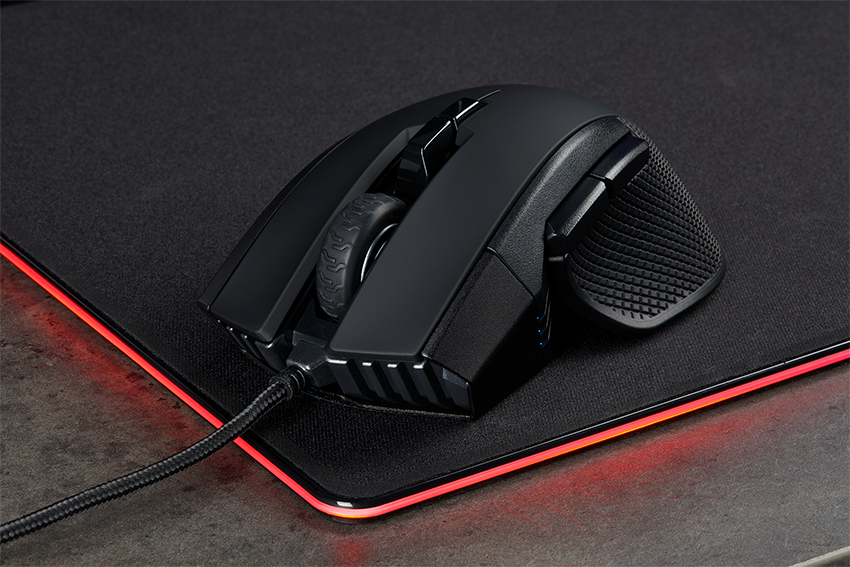 Moving on to the new and wired offerings, we have the Ironclaw. The major headline is a new PMW 3391 sensor, previously unseen in other mice, and claims to support cursor speeds of up to 18,000 CPI. Corsair says the Ironclaw has been built for palm grippers in mind, as the frame has a high arch. A pair of buttons can be found below the scroll wheel, as well as two sizeable thumb buttons on the left side. Despite its apparent size, the Ironclaw comes in at a total weight of 105 grams.
Both of these two new mice are priced very competitively. The Harpoon RGB Wireless will be available for US$40 (R695), and the Ironclaw RGB is priced at US$60 (R834).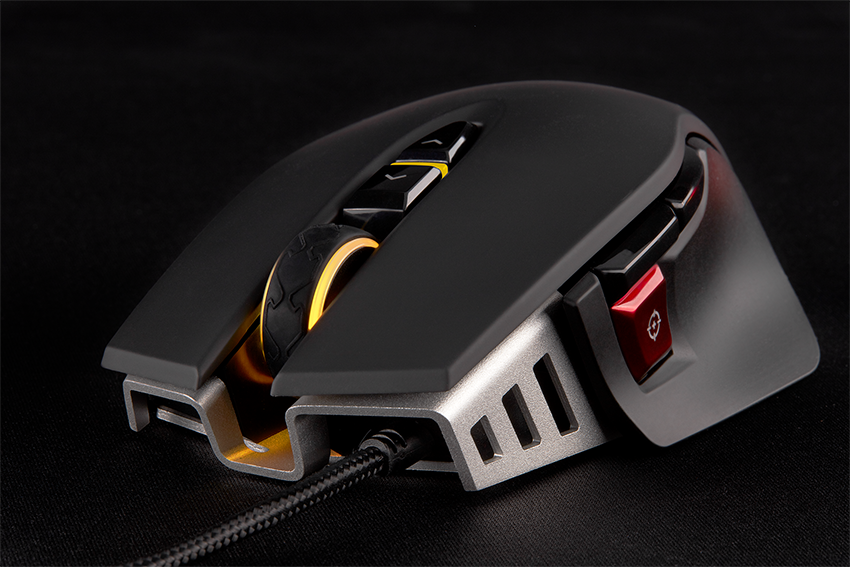 The M65 Elite has been available since since the end of last year, but the successor to the M65 Pro has now made an official debut at CSE. The Elite shares design similarities with its predecessor, but technically deviates thanks to the same new 3391 sensor found in the Ironclaw, as well as a reduced weight of 97 grams, which is down from the Pro's 115 grams. Addable weights will allow users to return the mouse's weight back up to 115 should they desire so. While the Pro keeps the same trio cluster of buttons on the thumb grip, the pair of upper thumb buttons have been increased in size and are now closer to the red sniper button, making them easier to press and alternate between.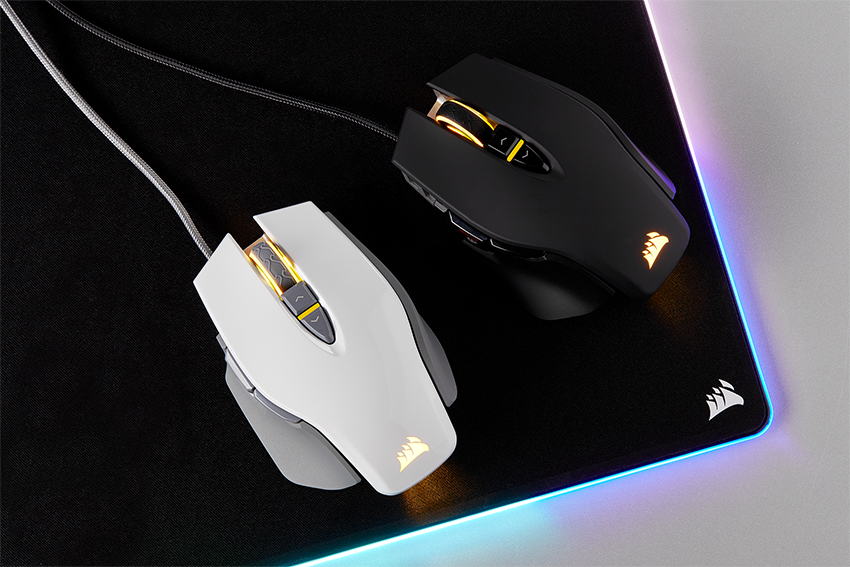 All three mice sport Corsair's signature RGB lighting, which can be synced up with other Corsair devices through the iCUE software.
While fans will have to wait for the Harpoon and Ironclaw to be made available later in the month, the M65 Elite is now up for purchase on the Corsair website.
Last Updated: January 8, 2019