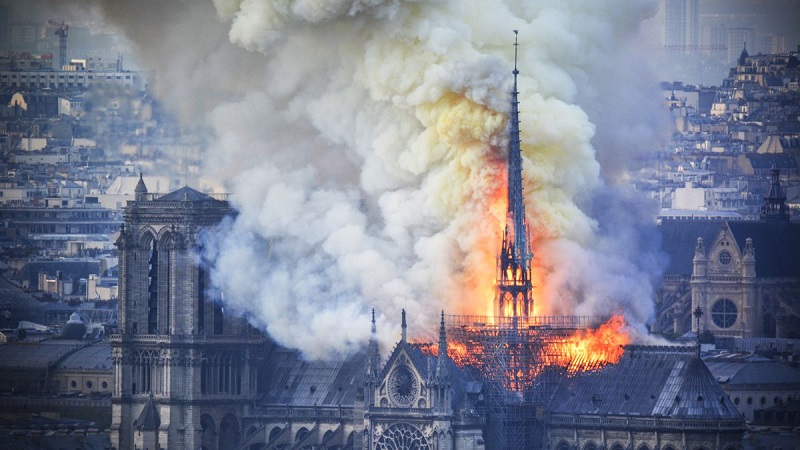 This past Monday evening saw a tragic event when the beloved Notre Dame Cathedral in Pairs caught fire during a refurbishment effort that saw some of the famed structure getting destroyed in the process. It understandably caught the attention of people around the world as many millions have travelled to Paris to visit the historical structure and have a deep connection to the building. One that brings with it a lot of emotions knowing that all this history could be coming to an end.
And while there is still a lot of work that is needed to now rebuild and restore the chapel back to its former glory, the Parisian firefighters were able to do a remarkable job in restricting the damage under the circumstances, with many of the important parts still in place, if only now needing a bit of a touch-up.
One of the things that helped make the fighting of the fire to this historic symbol a little easier though was actually a symbol of modern technological innovation. Drones. While drones are normally off limit to much of Paris, the firefighters made use of DJI Mavic Pro and Matrice M210 drones to track the progression of the Notre Dame fire and to find the best positions to aim fire hoses. While the drones couldn't help in saving the legendary spire or the roof and windows which were all ravaged in the fire, they did play an important part in bringing the fire under control and preventing further damage, something was confirmed to the local news (and reported on by The Verge).
While the firefighters didn't have access to drones initially themselves, they joined forces with the Parisian Police Drone Unit who received the clearance to fly the drones into the area and survey the fire and provide the required input to the firefighters to successfully combat the flames.
This whole episode shows the benefit that drone technology has in events such as this and how when used correctly, they can have a remarkable impact in many situations. While we can often focus on the use of drones for package delivery or fear their privacy invasion, they can be used to save live and indeed structures too. Who knows, in the future, we could easily see AI drones be the firefighters of the future.
Last Updated: April 17, 2019