Ever since Apple, courageous as they are, dropped the 3.5mm headphone port from their phones, we've seen True Wireless Stereo – or TWS – sets explode in popularity and ubiquity. While they're now available everywhere, to match all sorts of budgets, the truth is that the cheap ones still aren't very good. They lack the features that premium sets like Apple's Airpods or Samsung's Galaxy buds boast, with middling battery life – and worse – horrible sound.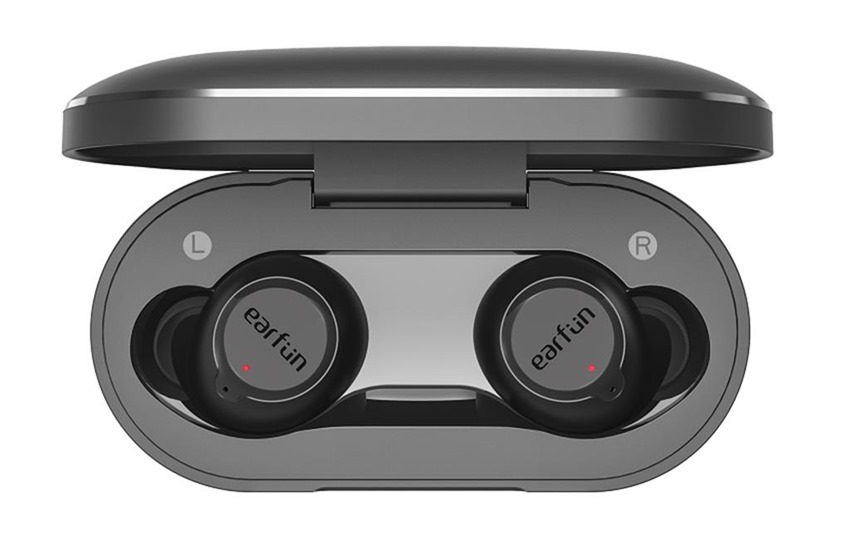 That's something the crowdfunded Earfun Free wants to change – and for the most part, they've succeeded. I wasn't really expecting very much from the Earfun Free when it arrived on my desk, but I was pleasantly surprised by leading features, great battery life and good sound quality, all with an affordable price tag.
Let's start with the case. The pair of buds come in a rounded pellet-like case, made of a matte-black plastic. The case has four LED lights on the front face, which let you know how much charge the case is packing. There's enough juice in the case itself to charge the buds four times over. It charges using an included USB C-type cable (bless the merciful gods!), but also supports wireless charging. That means if you have one of those fancy phones that supports reverse wireless charging, you'll be able to juice the set straight from the device. It also supports quick charge, letting you get 90 minutes of listening from a 15-minute charge. The 24 hours of charge from the case, coupled with the 6-hour charge on the buds themselves mean you can get around 30 hours of listening at mid volumes from one full charge. That's frankly amazing.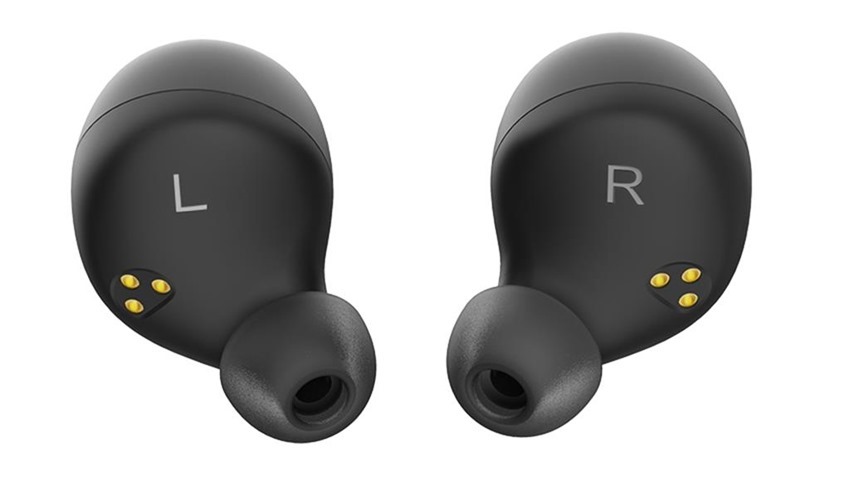 The hinge to the case feels a bit flimsy, but the lid is held closed by a weak magnet that allows it to open easily, but stay firmly closed. The LED lights that show the case's charge are activated by the lid, so opening or closing the case. Once you've paired the right bud to your device (the left one doesn't need to be paired; it'll automatically pair to the right one), whenever you take the bud out of the case it'll automatically pair, without any other user action. It supports Bluetooth 5, but unfortunately relies on the SBC codec, limiting their audio quality. They fit snugly, creating a good seal, which means that they're pretty good at shutting the world around you out. The buds also very much pass the "shake your head about vigorously" test, and try as I might, I've been unable to extricate them through gravity. They really do fit exceptionally well, and they're comfortable too. The set ships with a trio of pairs of tips, so you're almost assured a snug, comfortable fit.
They've become something I use daily. In my quest to not die by the time I'm forty-five, I've started doing things like going to gym and going jogging (two pursuits that could ironically see me die before I get to forty-five, but I digress) and I've been using the EarFun Free as my gym and jogging set. They've not fallen out, and they handle my sweat just fine. They've got an IPX7 rating, so they technically should be fine to use in the shower (even if just the once). Because they create such a good seal though, I do hear my own steps when I'm jogging, and everything becomes susceptible to the doppler effect, which I don't experience on my headphones.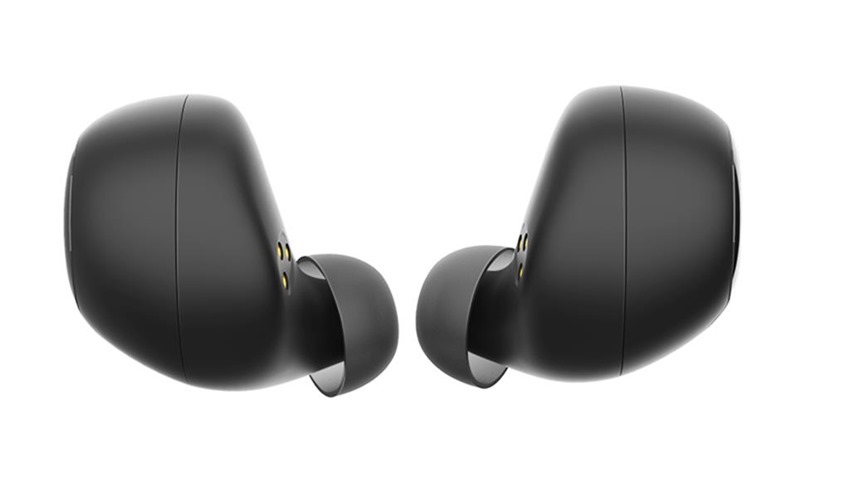 The buds themselves are largely devoid of features. Each has a hidden, physical button. The left button will skip through tracks, while the right one will play and pause. If you hold the button in though, it'll invoke whichever digital assistant is on your device. Because there are no other buttons – physical or otherwise – there's no way to control the volume other than through voice controls or controls on your phone. Saying "volume up!" at the top of your voice does make you look like a bit of a pillock, but this is the price we pay for progress.
The big question, of course, is whether or not they sound any good. The answer to that, mostly, is yes. According to the company that makes them, they use single 6mm graphene dynamic drivers. Graphene is a new material for drivers that's meant to be the holy grail in audio because it's really thin but really sturdy. It's also really expensive, so it's more likely to be found in earphones than speakers. In my experience, it's not quite the holy grail yet – but the EarFun Free still manages to produce a pleasant sound signature. There's a decent amount of sub-bass produced by the little driver, but the highs are slightly recessed. It performs best in the midrange, so vocals shine. It's something I've appreciated as I've been using them mostly for audiobooks and podcasts, but they do a fair job with music too.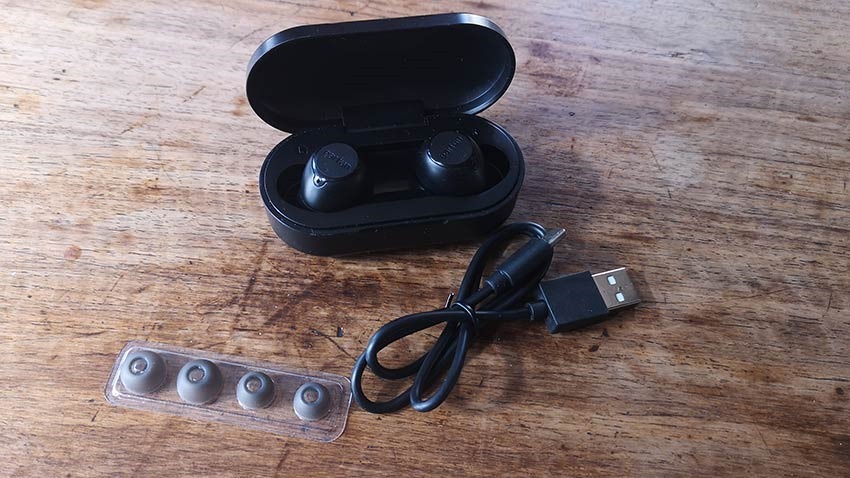 Honestly? I'm really impressed with the EarFun Free TWS buds, for a budget pair that's currently available for $49 (R686 ex shipping). They're also now available from Amazon. They sound just as good as the Galaxy buds and come in at a third of the price – with more features and significantly better battery life. They're nowhere near the best TWS I've used, but at their price, they really can't be beaten.
If there is one genuinely negative thing about them it's that the microphone is on the terrible side. It's adequate, but calls with the thing are a little muddy and filled with echo. Because I'll avoid actually speaking on the phone wherever possible, this was hardly a problem.
Last Updated: August 8, 2019
Earfun Free True Wireless earphones

They sound just as good as the Galaxy buds and come in at a third of the price – with more features and significantly better battery life. They're nowhere near the best TWS I've used, but at their price, they really can't be beaten.