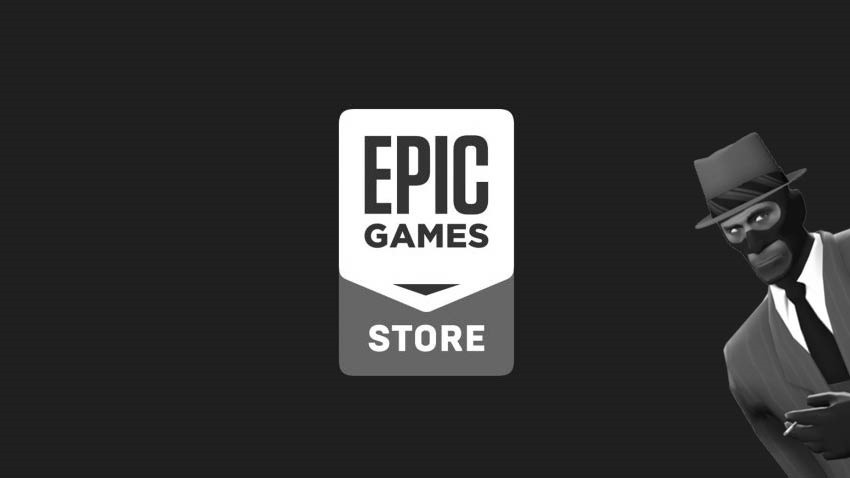 Epic's Game store is a little barebones right now, but that doesn't mean that features aren't coming in the near future. Unfortunately, it also seems to have a few unwanted features running the background. According to a thread on Reddit, Epic's store prods into your processes and spies on your Steam usage a little. Metacouncil and ResetEra user madjoki looked even further though, and found that Epic's Game Store launcher pulls a list of files from your steam Cloud and stores it locally.
It's sparked a number of privacy concerns around Epic's Store and just how much of your data is being shared with Epic. Looking to allay fears, Epic's vice president of engineering Daniel Vogel said that while the launcher does scan for active processes, it's only to make sure that games don't try to update while they're running, and that particular data isn't sent to Epic.
"The UDP traffic highlighted in this post is a launcher feature for communication with the Unreal Editor. The source of the underlying system is available on github," Vogel says. "The majority of the launcher UI is implemented using web technology that is being rendered by Chromium (which is open source). The root certificate and cookie access mentioned above is a result of normal web browser start up."
According to Vogel, the launcher does do a hardware survey similar to the way Steam does, and that information about this is included in the store's privacy policy that nobody actually reads.
"We use a tracking pixel (tracking.js) for our Support-A-Creator program so we can pay creators. We also track page statistics," wrote Vogel. "The launcher sends a hardware survey (CPU, GPU, and the like) at a regular interval as outlined in our privacy policy (see the 'Information We Collect or Receive' section). You can find the code here."
Indeed, that information is in the policy which says that it may gather "technical information about your computer, device, hardware, or software you use to access the Internet or our services" when you use its websites, games, and applications. It also collects usage information for its websites, such as referral URLs and how long you're on them (most websites track these statistics), crash reports, location info, and "information that facilitates a safer and more personalized experience."
Epic boss Tim Sweeney also chimed in.
"You guys are right that we ought to only access the localconfig.vdf file after the user chooses to import Steam friends. The current implementation is a remnant left over from our rush to implement social features in the early days of Fortnite. It's actually my fault for pushing the launcher team to support it super quickly and then identifying that we had to change it. Since this issue came to the forefront we're going to fix it."
Last Updated: March 15, 2019