The chaos at Epik shows no sign of abating today, as Epik CEO Brian Royce offered to settle Kathleen Kalaf's $100,000 debt by sending her just $50,000. This is despite Epik acting as the trusted Escrow agent to facilitate the $100k sale of Candida.com for Kathleen Kalaf and the buyer.
The offer Brian Royce made to Kathleen Kalaf was ridiculed on Namepros, with Brad Mugford saying "Do you mind if we only steal half your money?", with another poster not mincing his words by saying "Brian Royce has stepped over the mark on this one, and surely proves he is as much as a criminal as Rob Monster, with his offer to steal $50,000 of Kathleen Kalaf's $100,000″.
Brian Royce originally sent a letter to Kathleen Kalaf acknowledging the substantial debt due to her in December, and Royce promised to pay the outstanding amount by the end of January.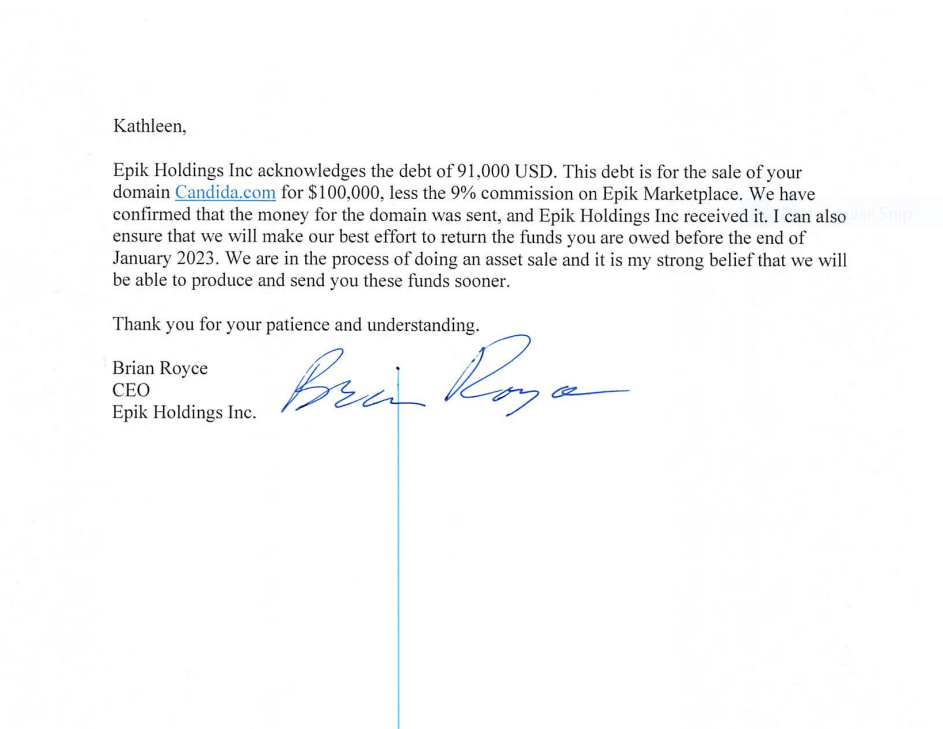 Kathleen Kalaf said "He also sent me numerous texts in December, leading me to believe I may be paid by the end of December. It didn't happen. Over the past 2 weeks, he has led me to believe he will get me paid, and last week asked me if I would settle for $50K, or take a payment plan. I declined on settling. I am not interested in settling for $50K. He then said that he would wire funds to me $50K by Friday 1-20-23, or today, Monday, 1-23-23, and pay the balance to me by the end of February 2023."
Kalaf then followed up the lack of payment by sending the following email to the Epik CEO.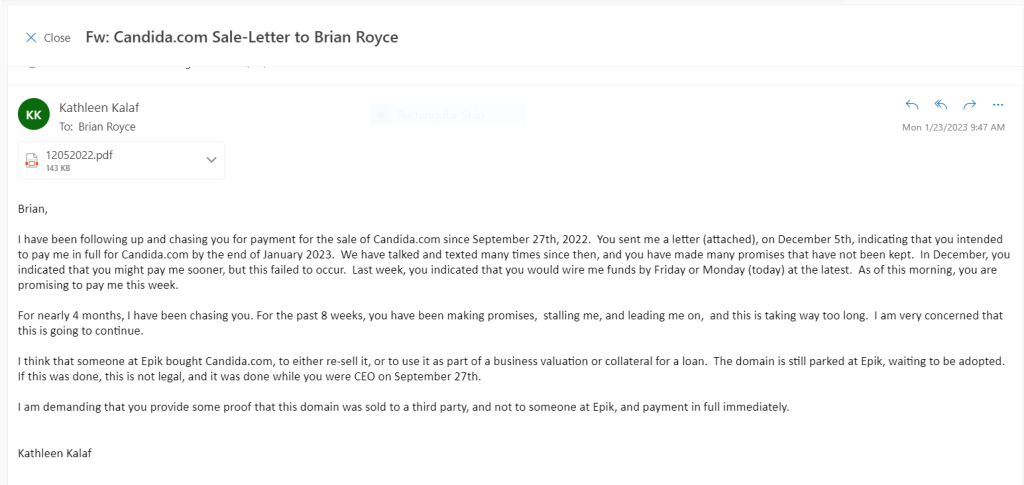 In the letter, Kalaf made reference to Brian Royce's failure to keep any promises made by saying "For the past 8 weeks, you have been making promises, stalling me, and leading me on" and speculated that in fact "someone at Epik bought Candida.com, to either re-sell it, or to us it as part of a business valuation or collatertal for a loan. The domain is still parked at Epik, waiting to be adopted. If this was done, this is not legal, and it was done while you were CEO on September 27th". She continued by saying "I am demanding that you provide some proof that this domain was sold to a third party".
The possibility that Epik "bought" the domain for $100,000, and placed the unwithdrawable funds in Kalaf's account may mean that Epik stole the domain, with the hope of reselling it, whilst Brian Royce was in charge.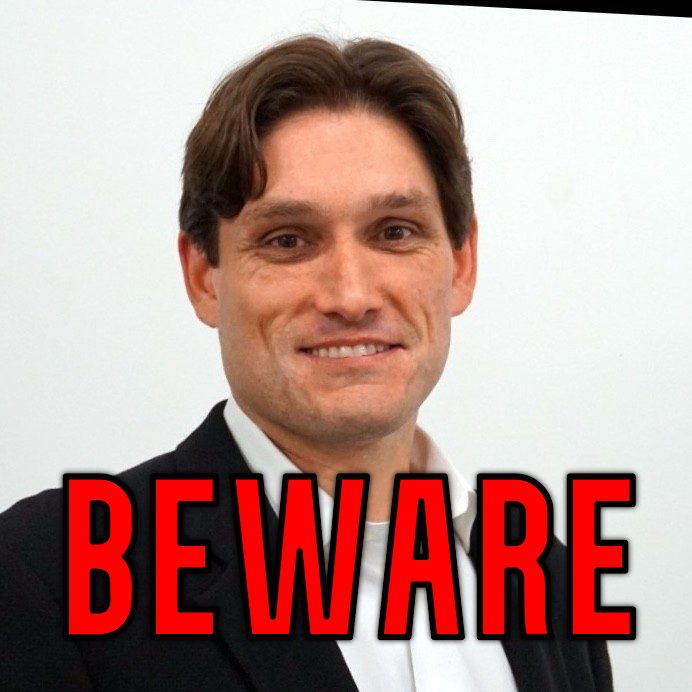 Brian Royce failed to comment when a copy of the article above was sent to him prior to publication. The FBI investigation into Epik continues.
Last Updated: July 21, 2023