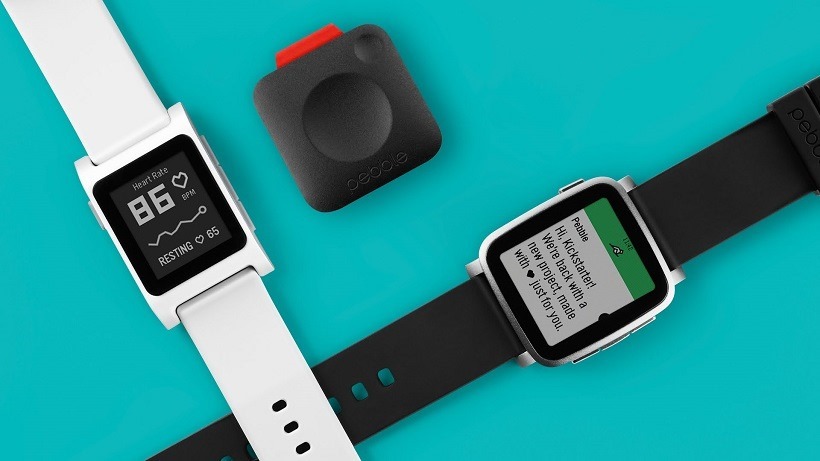 Smartwatches have a lot to owe to Pebble. The little start-up that could was one of the early Kickstarter successes, and since then has launched multiple record-breaking campaigns for their growing device library. With the entry of many premium devices from Apple, Samsung, Asus and more, that market has become a lot more competitive for a company without the sort of capital the big boys throw around. Toss in the rise of smart fitness wear, and that market shrinks even further. And it seems Pebble is being snuffed out.
A report from The Information (and corroborated by Engadget) suggests that top smart fitness devices company Fitbit is seeking to purchase Pebble in a rather small deal. The report suggests that Pebble is looking to sell for only $40 million – which will just cover their $25 million debt to manufacturers after the less than stellar performance of the Time Round. Fitbit also apparently doesn't want to continue the Pebble brand, but instead gain access to their proprietary technology and operating systems.
Especially since Pebble's OS is leaps and bounds ahead of what Fitbit currently uses.
It seems far too plausible to be all smoke and no fire, despite the fact that Pebble is just days away from launching a brand new Pebble Time 2. The company has struggled in the smartwatch boom, delivering products that were chic and functional but short of the standard set by more lucrative companies. They were the David in a battle of Goliaths, but have had their fair share of good opportunities to get out.
In 2015 the company was offered $740 million by Citizen, and later only $70 million by Intel after the failure of the Round. It makes the $40 million offer seem miniscule, but considering Pebble had to lay off 25% of their workforce earlier this year they might not have a choice.
It's a pity too, because it seems like the focus on health and fitness in the new Pebble 2 and Time 2 were starting to bring Pebble into the leagues of devices that they could actually directly compete with. If Fitbit does end up buying them though, we can only hope next year's models incorporate everything good about Pebble.
Last Updated: January 4, 2017