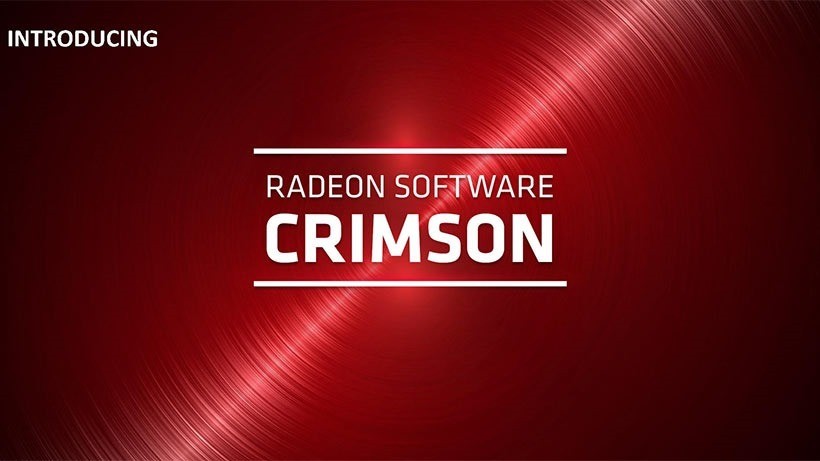 I've never really been too fond of AMD's driver suite. Named Catalyst since the company was still called ATi, the underlying software that powers your AMD video cards has had a functional, but ugly user interface that's been stuck in the past for too long.
But no more. AMD has rebranded its software suite. Now called AMD Radeon Software, the new driver and its related software has been built from the ground up, and brings with it an infinitely better looking, possibly more functional and definitely more modern interface.
The first release – available soon ­– has been branded "Crimson" is coming this month, with AMD promising major releases at least once a year, with minor, monthly updates keeping your games running at their best. AMD Radeon Software dispenses with the .NET framework that Catalyst relied so heavily on, replacing it with the much faster QT framework.
Like so many modern applications and websites, it's got a flat design, featuring five tabs at the top, neatly separating it in to Gaming, Video, Display, Eyefinity, and System. At the bottom, you'll find buttons for Updates, Preferences, and Notifications.
In truth, it offers much the same feature set as Catalyst, with the promise that things are now easier to find. Under the Gaming tab you will find the new Game Manager, which allows you to tweak graphics settings globally or on a per-game basis.
What's new, and what sets it apart from Nvidia's software is the ability to enable Overdrive (software overclocking) settings on a per-game basis. Other per-game settings are gone though, and like Nvidia's separation of its driver suite and the GeForce experience, will live on in the Gaming Evolved application.
"For this version we haven't done the optimised recommended settings yet, but it's on my roadmap," AMD's senior manager of software strategy Terry Makedon told Ars Technica. "We have their expertise and we're letting them run with it. At some point I would like to bring that functionality into Crimson somehow and find what the recommended settings are. The problem that I have with that app right now is that the recommended settings are based on crowd-sourcing, and that assumes that majority is always right, and that's not always the case."
Right now, there are no major performance updates inherent in the drivers or their framework, but we expect that to change with the continued adoption and refinement of Direct X 12.
Last Updated: November 3, 2015