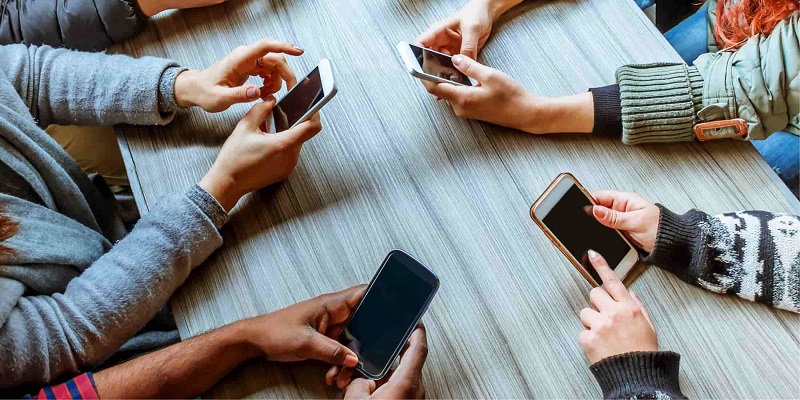 I think it's a very obvious assumption to make that we as people spend way too much time on our phones. What was supposed to be a nice convenient device to make it easier to communicate with the world has become something that has run the lives of many people and now the companies responsible for making mobile phones so ubiquitous in our lives are trying to help you use them a little less.
Google is playing its part by releasing several new Digital Wellbeing apps to its Play Store which it is hoping will help make users more aware of the phone usage and hopefully use them a little less. Sadly, though it appears none of these trial apps deletes all your social media apps automatically, because that would probably do the trick for most people:
First is an app called Unlock Clock that counts and displays the number of times you unlock your phone in a day. Once installed, you can find Unlock Clock inside of Google's Wallpapers app and set it as a live wallpaper where it will display this counter on your phone and make you feel increasingly awkward as it grows. Now, if it could then message that number to your partner or spouse, you will really see this drive behavioural change.
Next comes Post Box, which changes the way notifications work and instead allows you to set up times when your device will post these to you and when it won't. There will also be an "I need to see my notifications now" option that can be selected if you fear you've missed something important by bundling everything together on a schedule like this. I'm not sure people have realised though that you could just switch notifications off completely and be none the wiser on these things.
Another notifications system is called Morph which is an Android launcher that shows different apps based on time of day or your location (like home, work or vacation) and presents only those that you are likely to need at those times. There are other Android apps that do something similar, but Google is hoping to make this more straightforward in operation.
If you feel like you need a bit of group support to get over your phone addiction, then there is We Flip. If all your friends or a select group of people (like family and said spouse/partner above) installs the app on their phones, they can then all join the same session and flip a switch that starts counting the time the group has gone without anyone unlocking their phone, with the goal of going for as long as possible. Though the irony is often just looking at your phone to see the counter will unlock the phone – though perhaps that is also the aim behind the app.
The last of these experimental apps is called Desert Island. Desert Island is meant to help you focus on only the essential apps you need for a certain task or day. You pick the crucial apps — a maximum of seven — and then start a 24-hour challenge of seeing if you can stick to only that software and nothing else. It won't block these other apps but call you out for it in a daily report.
I like the idea of what Google is trying to achieve here as phone addiction is most certainly a problem though I see the irony of installing more phone apps on a phone you should use less. If you really want to unplug yourself, I would recommend just getting an old phone that can't run apps or put your phone away and just answer a banana instead.
Last Updated: October 24, 2019