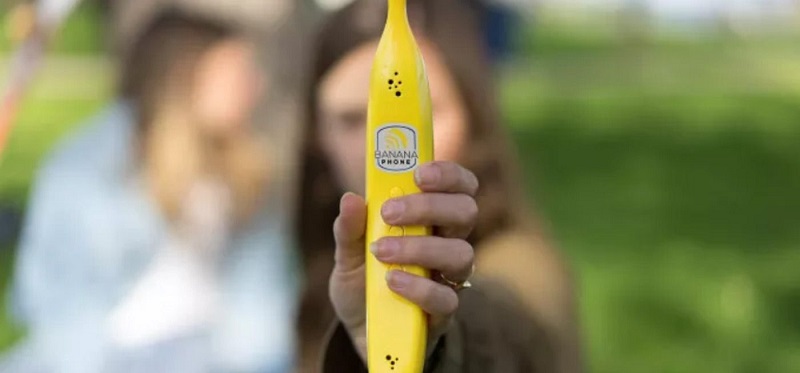 We live in an amazing time. We have remarkable technology that allows us to run our entire lives through our phones, the ability to stream any TV show or movie on demand into practically any location and device we want and now we can answer phone calls from a fruit. Wait, what?
Yes, you read that last part correctly as it turns out that one of the new technological trends of 2019 is a Banana Phone. The new gadget which came about through a successful Indiegogo campaign launched in 2017 is not actually a phone at all but rather a Bluetooth headset made in the shape of a banana that connects to your phone and can be used to take calls and play music while looking stupid. Nope absolutely nothing wrong with talking to fruit in public. 
It's not exactly clear why this device has been made and what purpose it really serves, especially in a day when there is an abundance of air pods and earbud Bluetooth headsets available that offer up even more convenience than this little banana-shaped device offers.
Still, if this is your thing then you can take comfort from the fact that it will only set you back $40 (R600) and offer some superb battery life of 20 hours of talk time which is definitely better than anything else on the market. Though considering your phone can't last that long, it's once again a little pointless as you still need to charge something, even if it's not the banana. I guess in some people's willingness to innovate the forget to ask whether they should rather if they could.
Not to mention you will need to keep explaining to your friends that you are not just that happy to see them and that it really is a banana in your pocket.
Last Updated: October 22, 2019