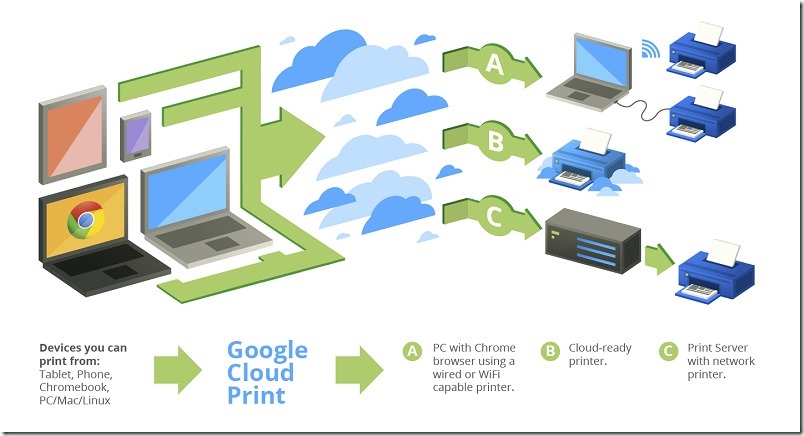 Google appears to be having a tough time of late. Not only has their supposed big game changer in the gaming space, Stadia, seemingly sunk before it was even allowed to set sail, but YouTube is making less money and the company is struggling to make any headway in the WearableOS space. Now it appears that the company has sounded the death call for another of its features as the company has announced that its Cloud Print service is also coming to an end.
9to5Google reported the news that Google's service is going to be coming to an end with its last page expected to print on December 31st, 2020. Cloud Print is a popular feature – though perhaps not popular enough it seems (interestingly the feature was never out of official Beta) – that enabled people to print directly from the web, even when they weren't online and worked across both desktop and mobile devices while offering plenty of support to older printers, making it extremely useful to many users. Google has not provided any official reason for deciding to stop support of the feature, though it is possible that perhaps something better could be coming in the near future.
In a support document provided by Google though, they recommend using the printing experience that's baked into Chrome OS or, if you're on a different OS, using "the respective platform's native printing infrastructure" as opposed to browser printing, so perhaps that also points to a different direction for the company regarding printing.
Whatever the reason, Cloud Print was a useful service that will no doubt be missed by all those that did use it. I wonder if Google will be making any similar decisions in the near future around a certain cloud gaming service?
Last Updated: November 25, 2019