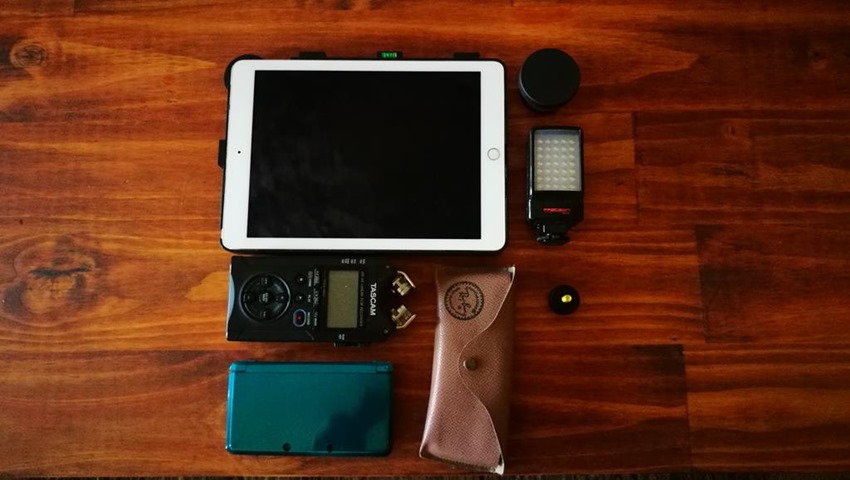 Here's a quick truth for you if you're ever considering a career in which you wax lyrical about video games: Words aren't enough. Audiences seldom want to read through pages of content, preferring instead to relax with their news. I know a lot of you do actually read the utter nonsense I type daily and I love you for it, but providing content in our connected world means going above and beyond a word count.
Photos, video and social media. That's what helps you stay afloat when you prefer cranking out hundreds of words. It's something we've all been producing for years now, to varying degrees of success. I still can't believe a random Pokémon video is one of my greatest YouTube triumphs…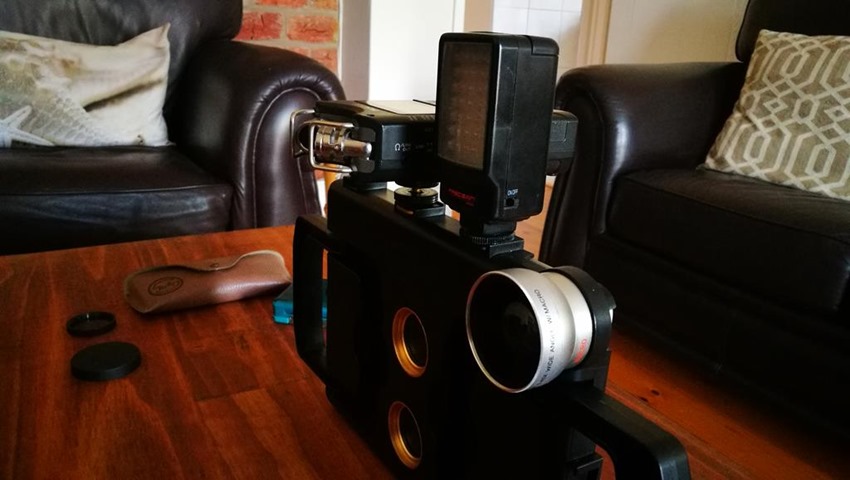 Anyway, come E3 you're going to see plenty of camera crews and vloggers on patrol. People who bring with them equipment that you could buy a yacht with, or video cameras which cost the better part of several months worth of salaries. Here at Critical Hit, we're largely a self-funded group. Our equipment belongs to us, and is bought on our own dime so that we can produce more varied content. We've got our ace technical guy Greg joining Alessandro and I this year, who happens to be kitted up like Rambo on a photography course.
Me, I'm opting for a different route this year. I've got a theory that content is consumable, that people want to experience it once and move on. That requires a certain quickness, in capturing and uploading said content. Versatility in your deliverance basically. I'm also not affluent enough to be able to afford one of those Canon 5D Mark III cameras or a fancy dedicated video device. But I'm fairly confident that my current setup is more than capable of delivering some high-five-definition content next week.
Here's what I'm packing for the trip:
iPad Pro 9.7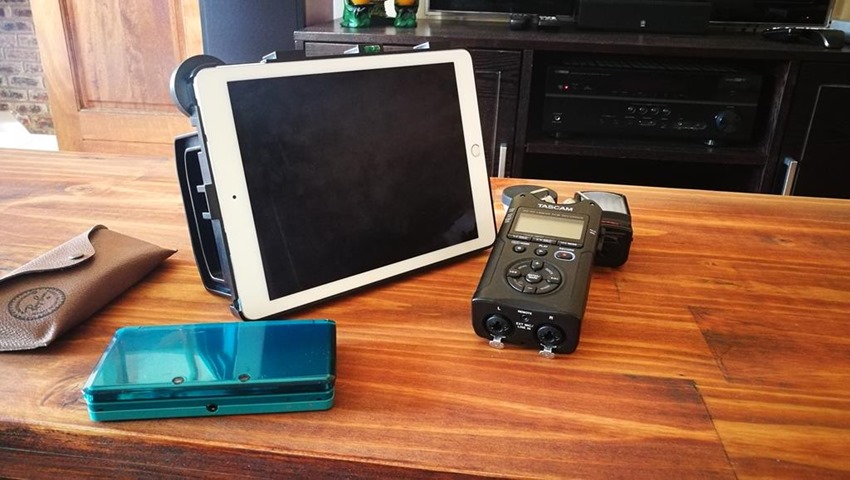 Apple's more powerful tablet is a bit of a beast, with the 9.7-inch version having some surprising internal gear inside of it. I use mine primarily for art, but the visual side is nothing to laugh at. Inside the iPad Pro 9.7 is a camera that is pretty much the same as the one you'd find on an iPhone 6S. Still-photos make good use of a 12-megapixel camera to deliver snaps which are sharp, vivid and have just the right amount of saturation to them before you even flick on HDR mode.
Video, on the other hand, ain't exactly great in the native Apple app for it. It's hard to export off of the device, it zooms in far too much and the options present range from buggerall to zero beyond a slow-motion capture. Good thing then, that I have the perfect app to use on it.
ProMovie Recorder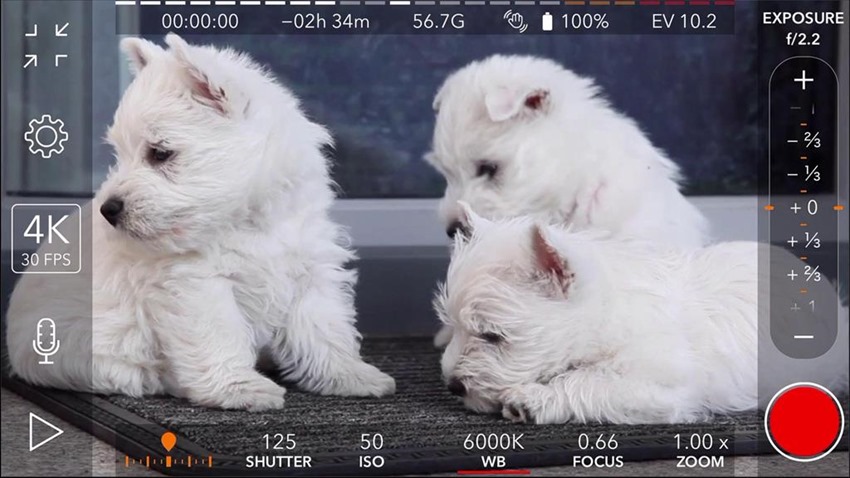 This is brilliant stuff. With a price tag of under $5 on the App store, ProMovie Recorder has everything that I need to do video content quickly and with quality behind it. It lets me know how much I can record, for how long and at several different levels of quality as well. The standard 720 and 1080p options are what you'd expect, but you can go a step further and amp the iPad recording up to 4K if your device supports it.
Even better, you can set the resolution to whatever you desire and tinker with bitrates to increase the picture further at that level. It's simple, intuitive to use and doesn't cost an arm and a leg. What more could you ask for?
Mount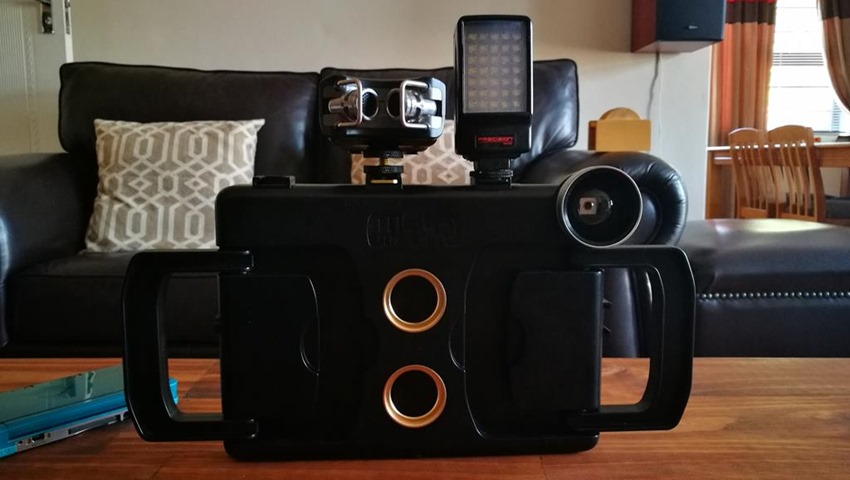 Let's be honest here: Taking photo or video with an iPad is still considered a bit of a social faux pas. I can see why, as the device isn't natively built for such heavy-lifting media work. What you need to really make good use of the otherwise terrific hardware inside, is the right casing. Melamount makes a fantastic iPad Pro case, that's built just for media purposes.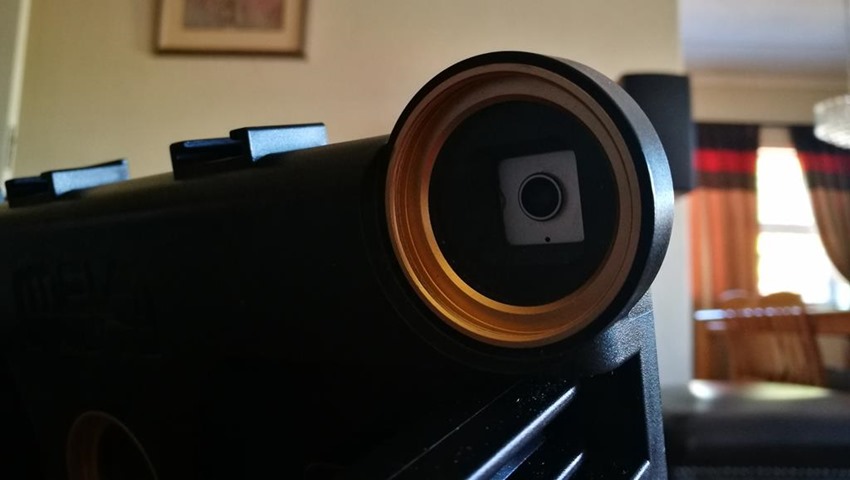 It has handles which can swing out for you to hold, a spirit level for when you mount the mount on a tripod (mountception) and various slots for cold-shoe mounts. Going a step further, you can screw in a lens of either the macro or wide-angle variety to help get the picture that you desire when recording. Combine it with a dedicated audio recording device and lighting, and you're ready to rock and roll all day long sweet Suzy.
Audio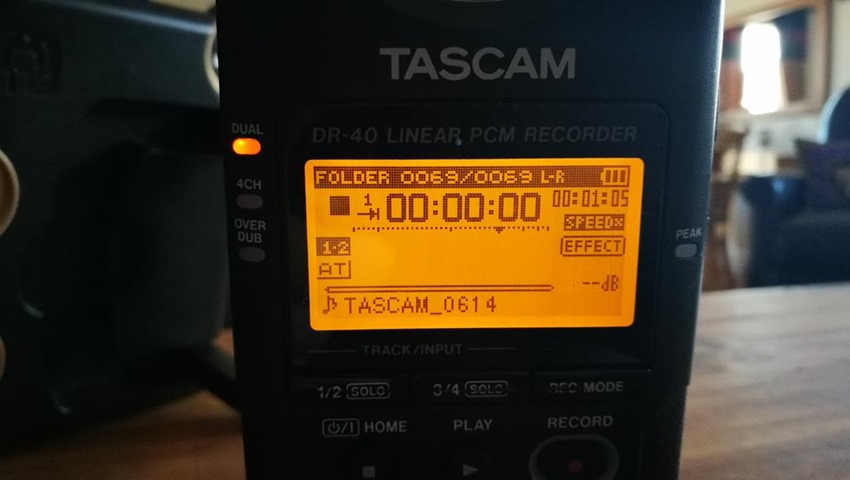 The last time I did E3, was back in 2015. It was also the year that I invested in a TASCAM DR-40, a versatile device used for interviews that utterly saved my bacon that year. I'd struggled in the past to capture audio in a presentable way at E3s prior to that one, as the shotgun mic on my Canon camera always seemed to pick up anything but the subject as an example.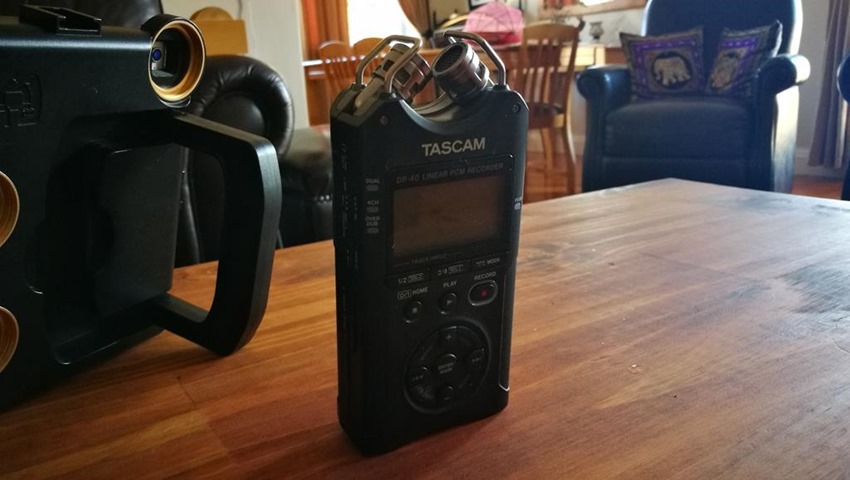 The TASCAM DR-40 was a lifesaver. It has so much built into it, that I'm still learning how to properly use it to this day. Hell, I don't think I'll ever know everything there is to know about it. When it comes to the busiest show floor where audio can make or break a video? I'd stake my career on this beauty of a device.
Photos
I used to have a Canon 600D, a delightful device that took fantastic photos. I moved on since then. While a smartphone can't beat a DSLR or mirrrorless lens camera in a straight punch-out, it doesn't have to. What we have in terms of flagship devices today still manage to deliver quality photos above the norm. I believe this so much, that I sold my Samsung NX300 camera so that I could buy myself a Huawei P9.
I've told you before that it's one of the best smartphone cameras that money can buy, and I still believe in that statement. So much so that I'm using my P9 as my primary photography device. It's quick, compact and the software behind from Leica is a blast. It's going to make E3 look even better when I process all these photos later at night.
Nintendo 3DS
If you ever wanted to make friends, pack a Nintendo 3DS. E3 is usually home to thousands of people who have done the same, and you'll fill your Mii plaza up in no time with pals from around the world. It's a little tradition of mine, and one that I'm not intending to break anytime soon. Plus I have a 16-hour flight on a plane where I'm not allowed to take my iPad with thanks to idiotic aviation rules. You can be damn sure that I'm going to be spending time playing Fire Emblem.
Converse All Stars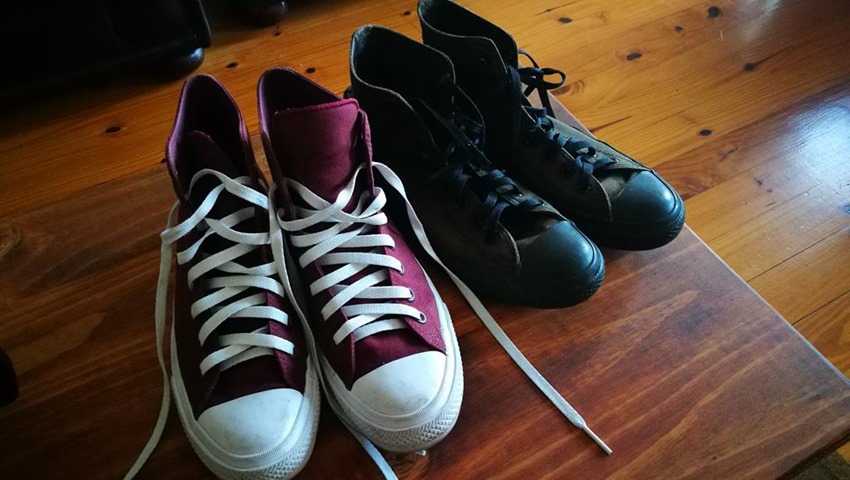 Not technology, but vital stuff. Converse All Stars have for the last several years been the only shoes I'd ever wear. This year I'm using both V1 and V2 All Stars. The V1s are my comfiest, shoes which have been through several war zones with me. The V2s are comfy as well, perfect for a day where you need to stay alert and on the move at the drop of a hat.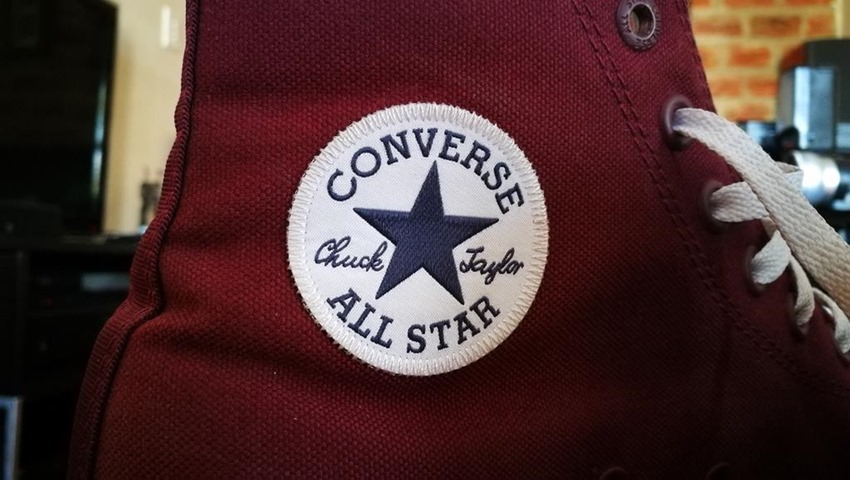 Converse is life yo.
Ray-Bans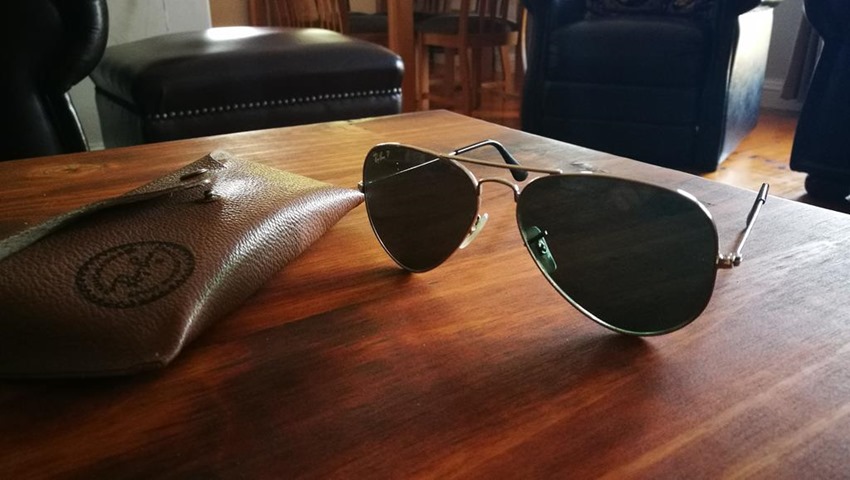 Hey, someone has to look cool and represent South Africa properly. That someone is me as I pop the collar on my leather jacket in the sweltering Los Angeles heat. Eeeeeeeeeeeeeeeycallanambulanceplease.
Need more E3 in your life?
Check out our E3 2017 portal powered by Megarom Games and PlayStation
Last Updated: June 8, 2017