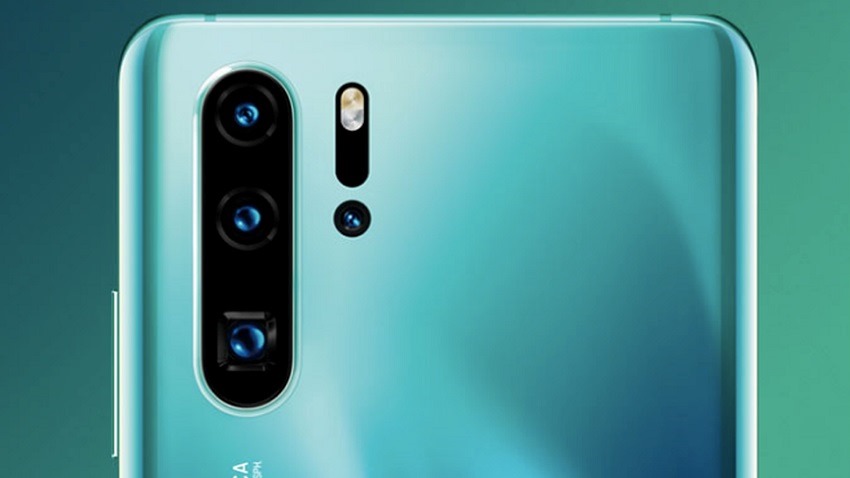 There's something to be said for putting your money where your mouth is. Last year's Huawei P20 Pro was a massive upgrade from the era that Huawei had launched the P9 and P10 phones in. Taking the design that they had created and their partnership with Leica to a new level, the Huawei P20 Pro wasn't just a damn good phone that I reviewed, it was a phenomenal piece of technology that I actually own currently.
That's how enamoured I was with the device, as I decided to actually own one for myself when the original went back. That was so 2018 though, and this afternoon will see 2019's take on the phone launched in the shape of the Huawei P30 Pro. What's it going to have under the hood? How will its camera evolve further off of the success of the Huawei Mate 20 Pro?
That'll all be revealed right here! In a livestream from Paris, which is taking place at 15:00PM this side. Check it out below:
Now I'm writing this before the livestream kicks off, but I've got a few guesses as to what we'll see. My money's on a more iterative update, but one that addes a smaller lens to the current Leica mix, bringing the total number of snappers up to four. There's also talk of a brighter screen, new gradient colour schemes and a new take on the front-facing camera. I'll update this post as more details roll in this afternoon.
I'm just going to bullet-point list everything happening, because I can't stop staring at that dead sexy red variant of the Huawei P30 Pro:
Two models shown off so far: Huawei P30 and Huawei P30 Pro
P30 has three rear camera,s four on the P30 Pro
The P30 has a 3,650mAh battery, the P30 Pro has a 4,200mAh  battery
The P30 has a 6.1-inch display, the P30 Pro has a 6.47-inch display. Both phones feature impressively thin bevels
The P30 screen is a FHD+ OLED, 19.5:9 display, while the P30 Pro is a
 FHD+ curved OLED, 19.5:9 display
Huawei's new phones are "inspired by nature" and feature colours such as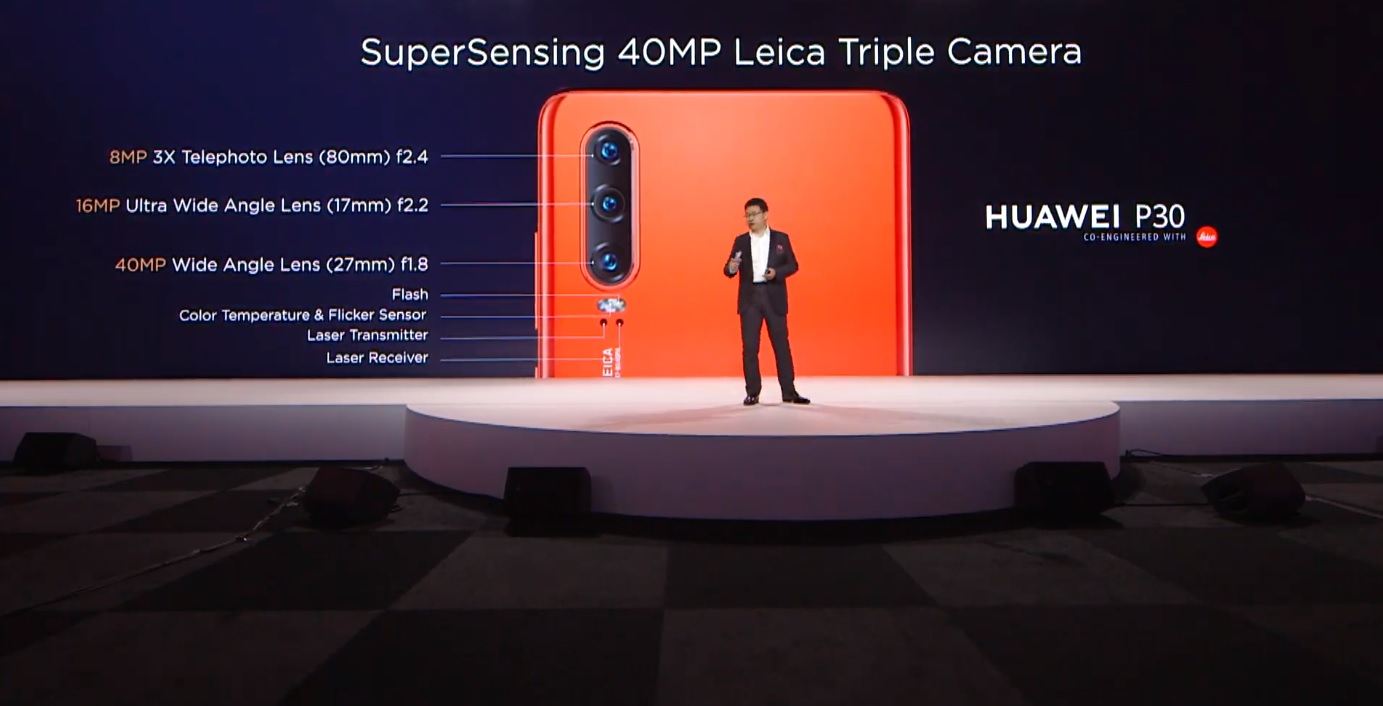 There are zero speaker grills on the phone, with sound somehow coming through the display itself. Using sorcery I'd imagine.
The screen has a fingerprint scanner which is 37% quicker than the Mate 20 Pro
Camera time! With the P30, we've got a trio of cameras that comprise of a 8MP telephoto lens, 16MP ultra-wide lens, and 40MP wide-angle lens
The P30 Pro ups the ante with four cameras: A 20MP ultra-wide lens, a 40MP wide-angle lens, an 8MP 5X telephoto lens and a time-of-flight depth-sensing lens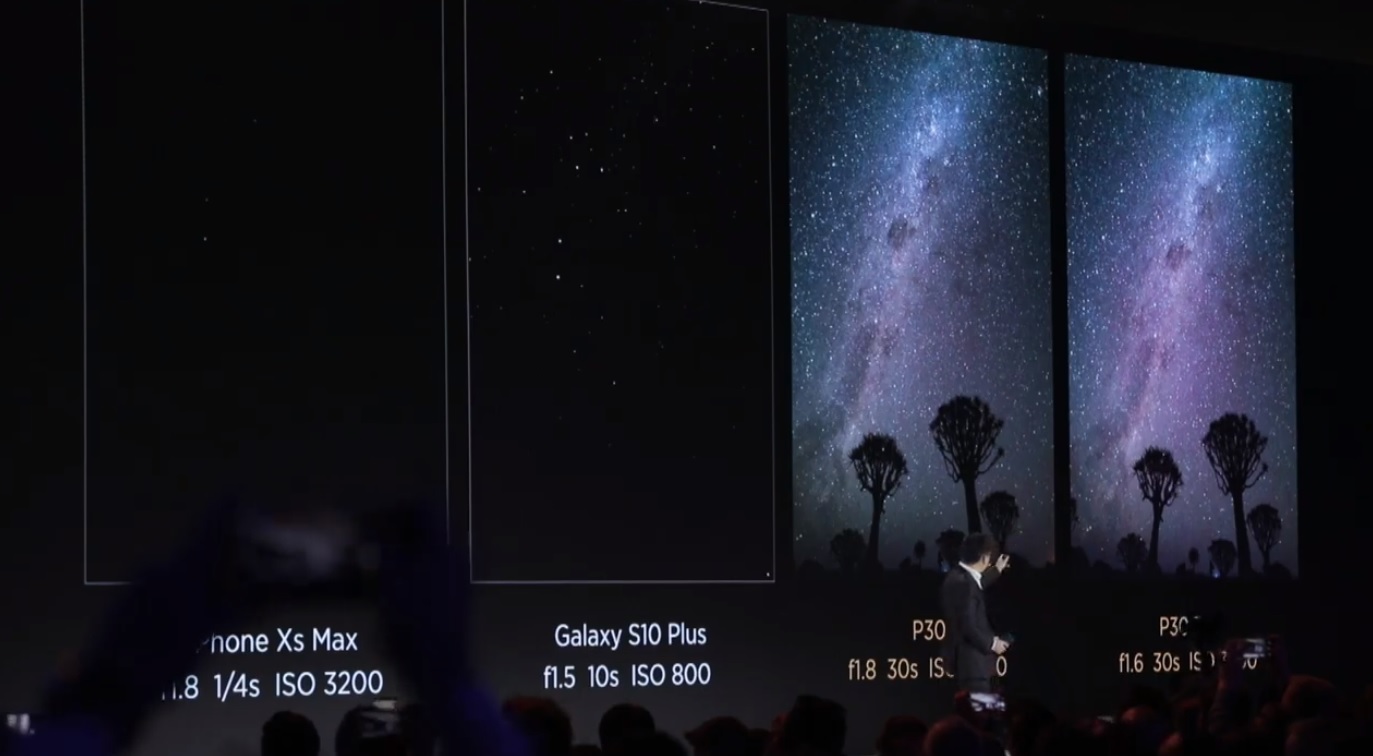 The 40MP camera uses a RYYB (Red Yellow Yellow Blue) sensor, which Huawei says allows for 40% more light to be drawn in for low-light photos
The camera sensor is also 125% larger than the iPhone XS Max and Galaxy S10 Plus sensor
Overall, you should see a 25% performance increase when measured against the Huawei P20 Pro
Both the main and telephoto camera on the P30 Pro have optical image stabilisation (OIS), to reduce motion blur
The P30 Pro will feature AI HDR+, to keep exposure levels at a constant sense of colour scale
The P30 will have 3x optical zoom, 5x hybrid zoom and 10x digital zoom
The P30 Pro will have 5x optical zoom, 10x hybrid zoom and 50x digital zoom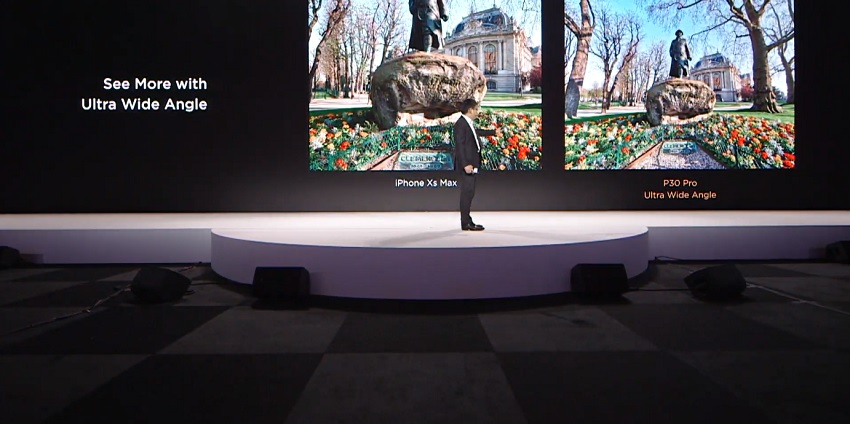 Time for some video chat! Huawei's Richard Yu is back on stage, and it looks like the P30 Pro will apply many of its photography breakthroughs to video
Video should be brighter thanks to low-light tech advancements, while the OIS should handle even the shakiest of hands
You can even zoom better on video! Up to 10x if you need to
There's also a new feature, that allows you to shoot two modes simultaneously: A close-up video and a wide-angle video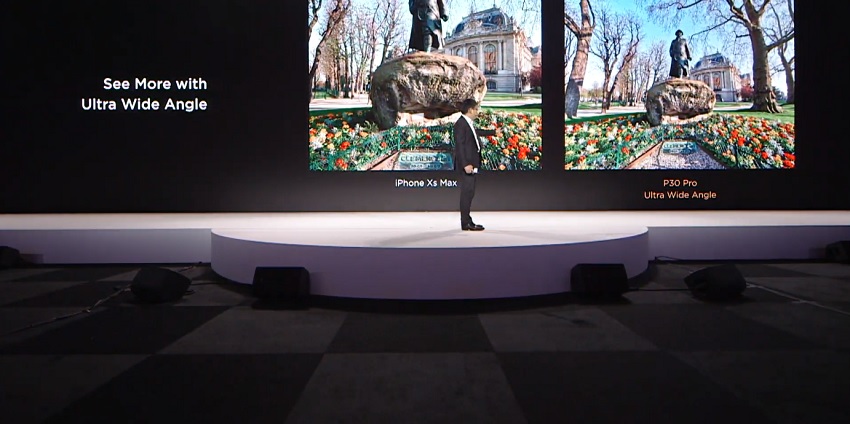 CPU performance is looking good! 75% up on the P30 Pro, the GPU is up another 46% and the NPU has a staggering 226% increase over the P20 Pro
There'll also be "instant app launch" which is a whole second faster than the iPhone XS Max just in case you want to play games right noooooooow
Dual-SIM card tray confirmed
One of the spaces doubles as a NM storage card reader, in case you want to expand on the internal storage
The impressive battery can also charge super quick, with a half-hour charge capable of a 70% refill
15W wireless charging confirmed
Like the Mate 20 Pro, you can even do reverse wireless charging, giving you the power to use the phone as a battery for other devices in need of a refill
Android 9 and EMUI will arrive on the P30 phones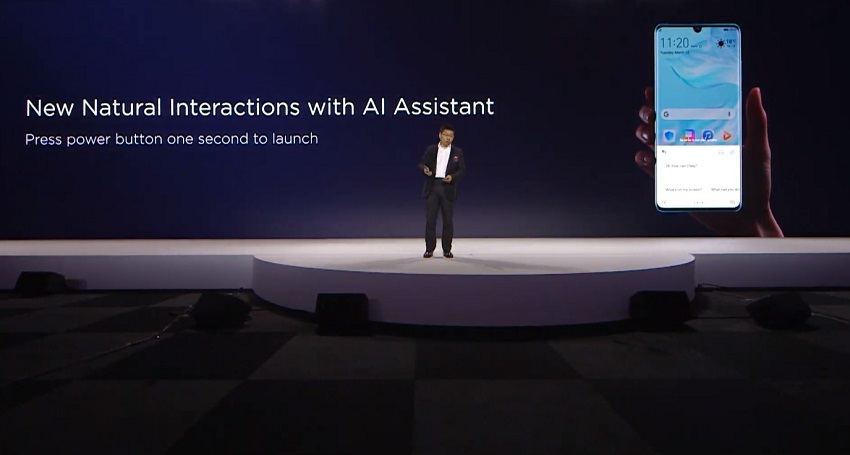 There's more on other things that the P30 Pro can do. It can be a smart car key for several Audi models, has new fitness apps and can even open your home for you
If if you're rich enough to have a smart home run by Skkynet that is
There's also this piece of ostentatious design: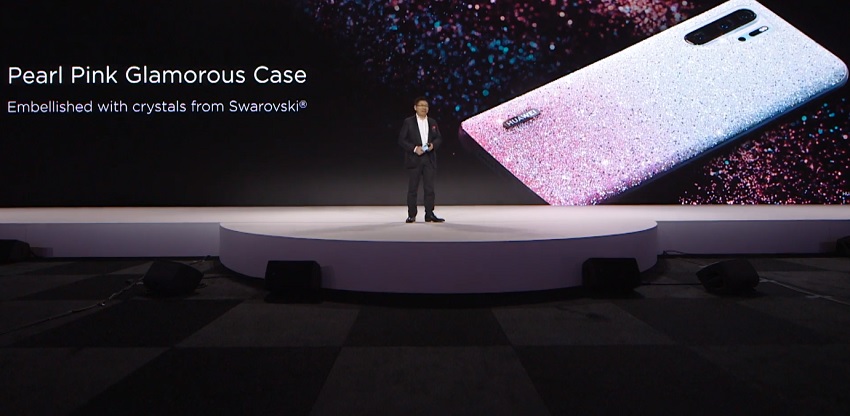 There's also a new Huawei power bank being revealed! 12,000 mAh battery, 40W SuperCharge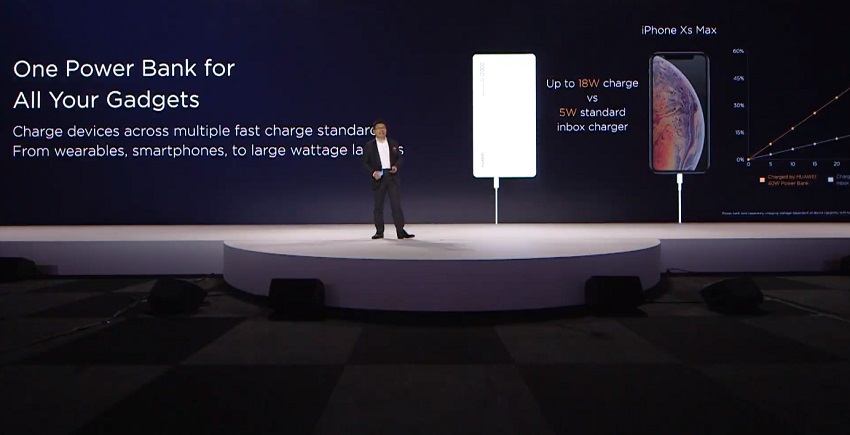 Huawei says that it can even charge your PC for you, handy now that Eskom has brought load shedding back
Last Updated: March 26, 2019