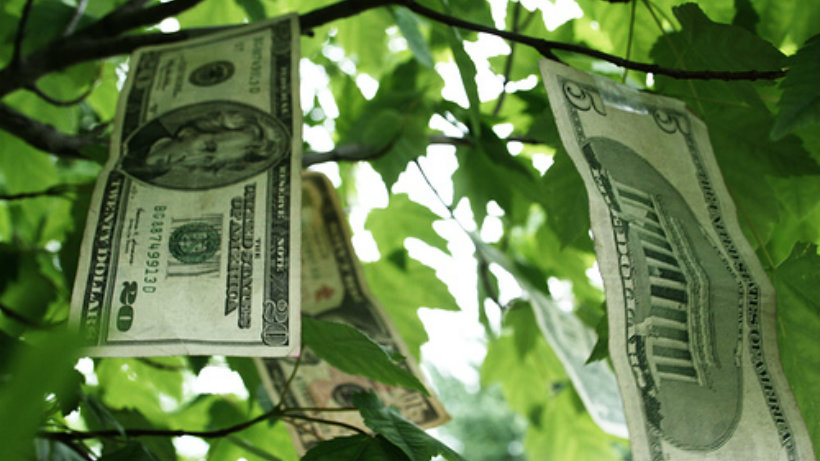 I haven't been blown away by my iPhone 6. The build quality is so poor that I even considered switching to Android, even though we all know I won't do that because I love iOS too much. Why can't I run iOS on one of those really nice handsets that Samsung or Sony makes? I've heard the iPhone 6S is better, and I've been thinking of trading in, even though I'm sure it's just more of the same. But that same has done incredibly well.
That's right, iOS game developers just got an even larger audience as Apple reported that in Q4 (the period ending 26 September) they sold another 48 million iPhones and 9.88 million iPads. That marks a 20% decline in iPad sales, but still a record fourth quarter for Apple thanks to iPhone, Apple Watch, all-time records for Mac sales plus revenue from services.
So, how much money did Apple make? Apparently $11.1 billion net profit from revenue of $51.5 billion. Sorry, let me just help that sink in for a moment. While everyone else is actually losing money in the mobile space, Apple has reported profit of $11.1 billion. Shareholders will be paid out a dividend, but I just wish that someone would fix my cracked screen. You know, from my iPhone that cracked while in a case in my bag.
Are you one the many people who contributed to Apple's ridiculous success this year? The Apple Watch is certainly a big part of it, and at least I followed my typical Apple wisdom and avoided the first generation product because it's never great. But that second generation is already calling me name… Why do I do this to myself?
Last Updated: October 28, 2015