When it comes to pre-built and on-the-go gaming, there are a select few brands that really spring to mind. Names like Dell and Alienware have dominated the market for so long, with solid competition from the likes of MSI and ASUS over the past couple of years. HP has dabbled in their own forms of gaming OEM releases, especially when it comes to laptops, but have struggled to unify their efforts under a single brand. That's changing today with OMEN.
Taking the name from their most successful line of gaming laptops, HP is making a concerted push into the gaming space with three brand new products under the naming scheme. OMEN will be HP's gaming portfolio going forward, kicking off with two laptops and a single desktop solution to provide on-the-go VR support and powerful desk-bound gaming solutions.
The laptops are the two products that should entice the most, considering they make up the bulk of pre-built gaming solutions for the travelling gamer. The new OMEN range will include two: namely a 15.6-inch and 17-inch model, which will be powered by Nvidia Maxwell mobility cards. Speaking during a call on Tuesday, HP's Mike Nash stated that Nvidia has yet to announce anything regarding mobile Pascal cards, which is why the new laptops are still stuck on last generation.
That's not a terrible thing, and the GTX 965M chips inside both models will do well for your gaming needs and VR requirements on the go. As is custom with laptops, each model will come with the option of a Full HD or 4K IPS panel display, along with a red backlit keyboard and high-precision touchpad. The laptops both come with two USB 3.0 ports and a single USB 2.0 port, optional CD/DVD drive and SSD drives for storage. And yes, they'll have Gigabyte LAN ports too – so you're not at the mercy of Wi-Fi.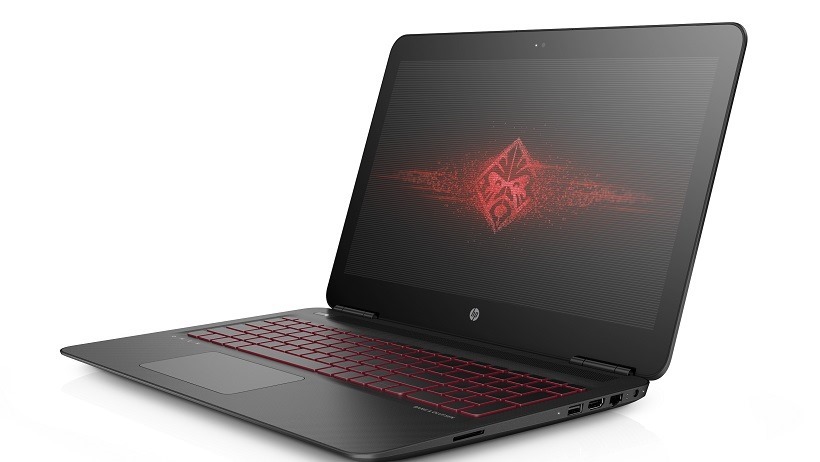 They're starting at $999 in the USA, but local pricing will begin at around R36 999.00. That ramps up significantly based on your option of screen resolution and storage size, and there's no word yet on which variations will be making their way to local shores – although you should start seeing them around the latter half of June.
The OMEN desktop is the over-the-top styled desktop solution you'd expect from a company like HP, but packs a punch in terms of performance. The two flavours come with either Nvidia or AMD cards, with the GTX 1080 and R9 390X cards being used respectively. They're paired up with an Intel Core i7-6700k, DDR4 memory configurations up to 32GB and dual SSD and HDD storage solutions. There's also closed loop water cooling for the CPU for your overclocking needs, and a promise for the ability to customise your setup in the future (although HP weren't sure about how this affected the warranty at the time).
The chassis itself is a sleek brushed aluminium housing, with the standard RBG lighting in the front that can be controlled via an app that the desktops ship with. They're understated designs that I prefer a lot more than the edgy gaming cases you do find in abundance still, and the metal finish gives it a premium look. There's no price for South Africa yet, but you can expect these desktops to start at around 999 Euro when they launch in July.
Aside from that HP also revealed a new 32-inch monitor that will feature a 1440p resolution, IPS panel and AMD FreeSync support (so yes, it's 144Hz too), as well as a more reserved gaming mouse as part of their growing accessory line. This is still early days for the OMEN brand, but HP sees a lot of value in getting into the market now with a lot of research into buying trends and the rise of eSports. And if they products perform as well as they sound, they might be right.
Last Updated: May 26, 2016