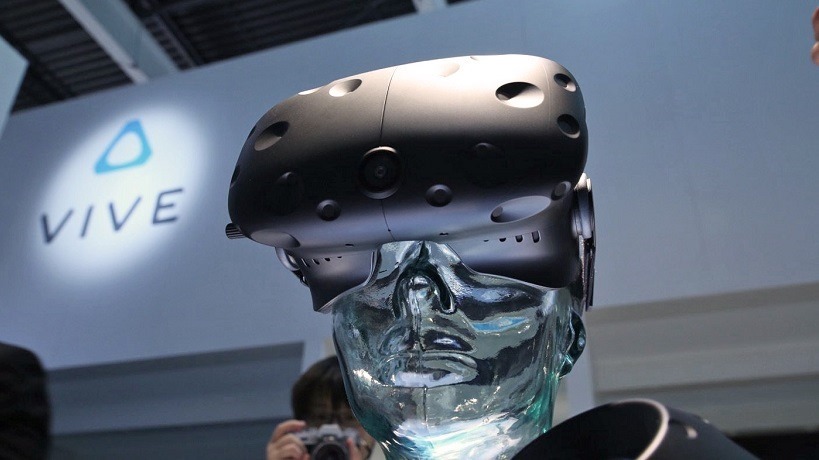 The HTC Vive finally went up for pre-order last night in a handful of regions (no, we're not included just yet), with the rather high price in the United States and even higher still in Europe. VR adoption in its first year isn't cheap, but that didn't keep the likes of Oculus boasting about their first wave being sold out in minutes, or a similar message from HTC. The Vive has seemingly sold rather well, if the first few moments are anything to go by.
While HTC hasn't released any detailed figures, Vive's own Shen Ye did tweet out a figure that makes the overall sales pull look rather fantastic. According to Ye, the HTC Vive managed to sell around 15 000 units within 10 minutes. Where that falls on the timeline from going live to sales simmering down is unclear, but it's an impressive stat nonetheless.
Woah, more than 15k units in less than 10min 😮

— Shen Ye (@shen) 29 February 2016
For a VR headset that retails for no less than $800 and is exclusive to a very small upper echelon of PC hardware, that's more than decent. And the inclusion of all the bits and bobs you need to get the best out of the Vive no doubt helps. The Vive ships with its motion controllers and Lighthouse room scanning cameras, so there's nothing extra down the line that you need to wait (or pay) for just yet. Unlike the Oculus Rift for example.
And they'll be put to excellent use too, as gameplay demoes for two of the Vive's most promising games show. I'm especially impressed with Audioshield – a VR imagining of personally my favourite rhythm game of all time, Audiosurf.
Fantastic Contraption is interesting because of the way it uses on of the Vive's exclusive features – a front-based camera that allows the headset to mix virtual and real reality worlds together. Unlike Audioshield, Fantastic Contraption comes bundled with Vive pre-orders, which is great considering how good a job it does at demoing its best features.
All of this firmly substantiates my stance on the HTC Vive, and how it is the most interesting VR headset coming to market. When the Rift and Vive eventually do land in the hands of consumers it's going to be interesting to see the reactions, but I'm optimistically excited for their success.
Last Updated: March 1, 2016