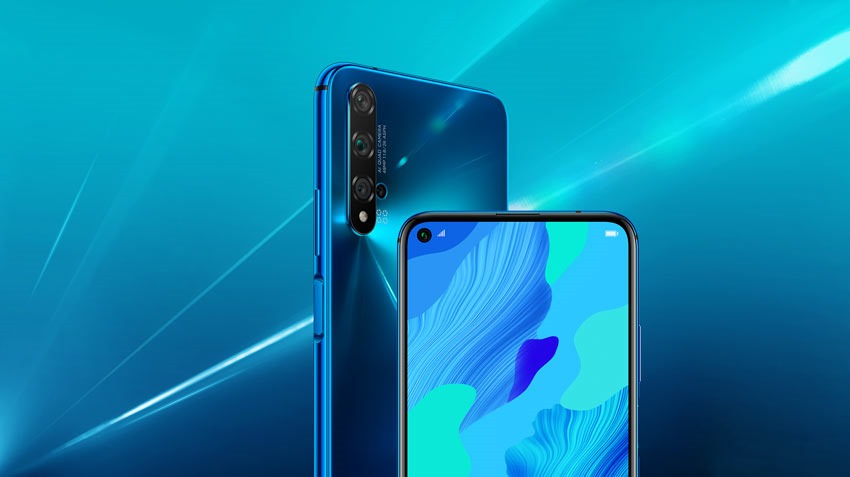 It's the end of the year, and by now just about every smartphone manufacturer under the sun has closed the book on flagship offerings. Huawei's had a banner year so far, with the P30 Pro proving to be a substantial upgrade while also showing off the Mate 30 Pro and the serious hardware beneath the hood of that monster of a smartphone.
Here's the catch though: Getting a phone with the best hardware requires plenty of cash to flash, something which most people just cannot afford in this day and age. That's not to say that you can't buy a fancyish phone on a budget, but you're going to have to learn that such devices require compromises. The mid-range field of smartphones usually consist of phones which feel cheaper, reflect your cratering bank balance and can take pictures that would have looked superb in 2010.
Huawei's Nova 5T is fortunately none of that. While it does trim the feature fat off the bone, it's still an impressive piece of tech that packs plenty of punch per pixel and is more than capable of keeping the pace with its bigger brothers. It packs in quality where it matters, making this smartphone one of the biggest surprises of 2019.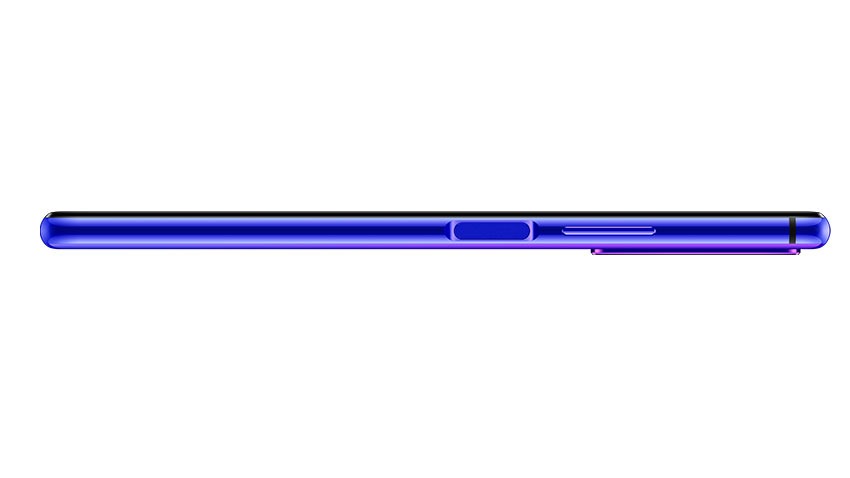 Let's check the body first. On its surface, you're going to be caressing a 6.26-inch display with the most minimum of bezels. The version I got to review happens to be the Midsummer Purple, which gives the rear a sexy look that has become Huawei's trademark. Ergonomically, it has a great feel to it: Just enough of a rounded curve to index comfortably inside of your hand, while feeling roughly the same weight-wise as a P30 Pro.
At the rear you've also got the quad camera setup: a 48MP main event snapper that has chunky optical image stabilization and laser autofocus, a 16MP wide angle lens at f/2.2 with 117 degrees of vision, a regular 8MP telephoto lens that also has some nifty optical image stabilisation and a 2MP macro lens with f/2.4 specs that can capture the detail on objects rather nicely.
Much like other Huawei phones, the camera bump is noticeable but mostly mitigated if you wrap the Nova 5T inside the supplied silicone case protector, thus negating most of the wobble you'd get from placing it flat on a surface. On the sides, it's the same story as older Huawei phones: A volume shutter on the right, coupled with a fingerprint sensor that also doubles as a power button.
I'm personally a bigger fan of a side-mounted fingerprint sensor, and this one does its job pretty well. Just register your DNA marker, shove your thumb into place when you want to activate the phone and hey presto! With nanoseconds you'll be able to use it. One thing you won't find on the Nova 5T is a 3.5mm jack, as Huawei is determined to leave the past behind and rather focus on emphasising the USB-C port for plugging in a headset.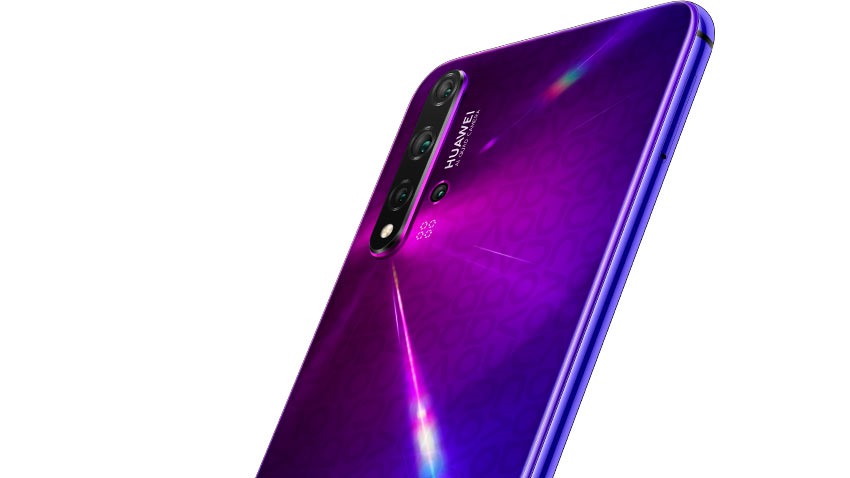 As for the screen? It's pretty sharp! I'm personally of the opinion that considering the average size of a display, 1920 x 1080 is more than enough resolution for a smartphone and its many functions. To keep the budget down, the Nova 5T makes use of an IPS LCD and while it isn't the brightest of screens it's still plenty sharp when you look over content across its 2340 x 1080p resolution. The front camera, which happens to be a punch-hole display is a tad bit distracting, but for anyone sick of the teardrop style that has been prevalent in the scene it's probably a godsend by now.
Out of the box, you're going to be running Android 9 Pie. Which…well it's Android, what more can be said? While the future of Huawei's operating systems undoubtedly lie in it creating its own ecosystem, for now its reassuring to have Android still present. It's pretty much what you'd expect from an OS: Nippy performance, solid battery life and a suite of customisation tools to make the phone feel like it truly does belong to you.
Internally, there's plenty to write home about. There's no storage expansion option for the Nova 5T, but with 105GB available out of the 128GB after it has been digitally taxed by other apps, that should be more than enough space to make ample use of before you need to start deleting pictures and videos.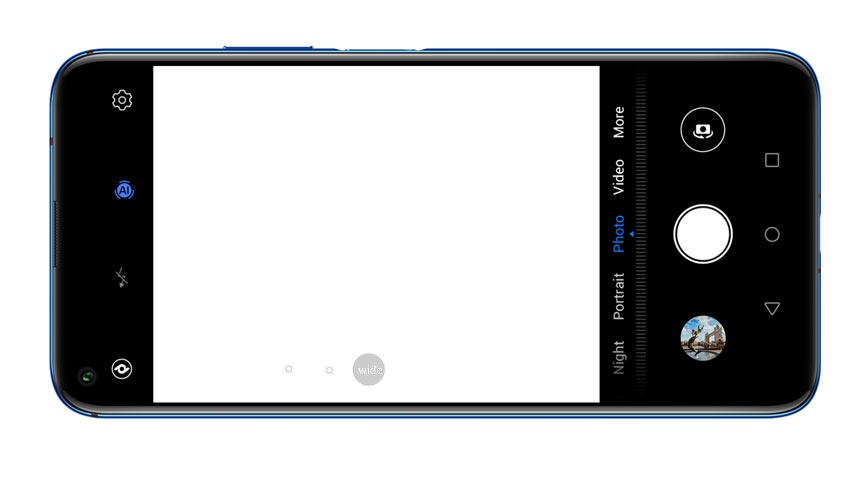 A Kirin 980 chipset keeps the phone running, the same as the one found on the Mate 20 and P30 phones so in that department the Nova 5T has plenty of grunt for use across a wide variety of apps and games, especially when it needs to lean hard on the 8GB of RAM inside. It's plenty quick, with the drain on the battery being solid to say the least. You'll be able to get at least a heavy day of use with the Nova 5T, maybe even two if you push it to its limits which isn't too shabby at all.
So how about the camera then?
It's no secret that ever since they introduced the P9 and a partnership with Leica, that Huawei prioritises its camera more than the phone itself. In an age where our communication is done through social media and less on the written word, the Nova 5T is damn good at helping you craft a visual narrative. The quad-camera setup is easily almost on par with that of the P30 Pro, which is no small feat at all.
The Nova 5T falls slightly short of that mark when it operates in situations that require more lighting and slower subject matter, but on a bright day with plenty of colour? The photos look amazing. You'll probably want to do some tweaking to get the best possible shot in case you don't like over-saturated shots, but the internal AI system still does an able job of guessing which filter will work best for the scene at hand, while Night Mode is still a godsend for low-light situations even if some noise on an image does leak through.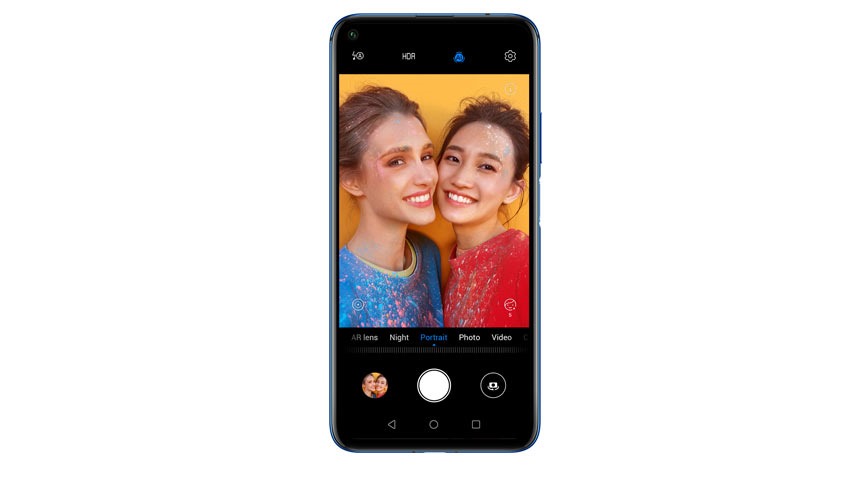 I did find that I preferred to shoot without the AI enabled, as it has a habit of making colours look a bit more cartoonish than natural, but in a pinch the Nova 5T is still able to punch above its weight class. The macro lens does fall well short of what the P30 Pro is capable of, rendering close-up images as a blurry mess should it pick up even the slightest of jitters, while the telephoto lens is only capable of 10x digital zoom at maximum. Just remember, the more you zoom the blockier the quality will get.
As for video, it's business as usual!At around 1080p and 30fps, you're getting reliable quick consumption media with a stable field of view, but you're also able to bump the quality up to 4K if the fancy strikes you and you're okay with the OIS being non-existent at that level. A front-facing 32MP camera rounds out the offerings, offering quick snaps which contain a decent amount of detail overall.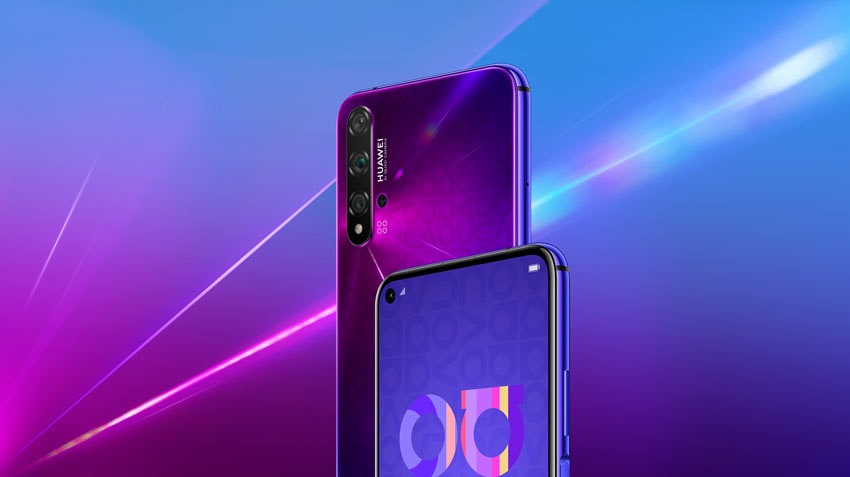 Every time I've gotten a midrange smartphone to review, I haven't expected much from it. The Huawei Nova 5T is a nice surprise then, a phone that emphasises the true strengths of its brand and knows exactly which features to cut before heading to market.
Want a solid camera, sturdy design and plenty of hardware horses under the hood to run multiple apps? You can't go wrong with the Huawei Nova 5T then, especially if you can live without water resistance, an LCD screen and wireless charging.
Last Updated: November 26, 2019
Huawei Nova 5T

Want a solid camera, sturdy design and plenty of hardware horses under the hood to run multiple apps? You can't go wrong with the Huawei Nova 5T then, especially if you can live without water resistance, an LCD screen and wireless charging.