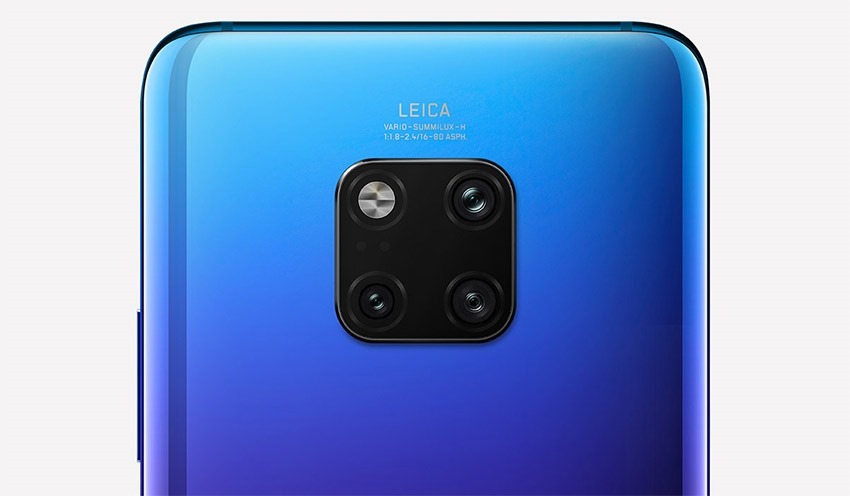 Right now, Huawei is the second largest mobile phone manufacturer on the planet, having beaten Apple to the second place on the podium earlier this year. The company's seen staggering growth over the years, rising from a "me too" cheap Chinese phone maker, to one that now often leads the way when it comes to research and design.
"The importance of Huawei overtaking Apple this quarter cannot be overstated," said Ben Stanton, a senior analyst at Canalys, when Huawei reached that milestone. "It is the first time in seven years that Samsung and Apple have not held the top two positions."
It turned what was a traditionally two-horse race into something quite a bit more exciting.
"Huawei's momentum will obviously concern Samsung, but it should also serve as a warning to Apple, which needs to ship volume to support its growing services division," Stanton said. "If Apple and Samsung want to maintain their market positions, they must make their portfolios more competitive."
Now, Huawei is vying for the number one spot. Speaking to CNBC, Hauwei boss Richard Yu says he wants Hauwei to be the number one smartphone brand by 2020.
"Next year, we will be very close to number one, maybe we will be on par with Samsung. And at least the year after, maybe we have a chance (to be number one), the year 2020," Huawei consumer division CEO Richard Yu told CNBC.
It'll be a tough goal. One of the things that makes Huawei's ascent so impressive – and also serves as its biggest impediment to the top position – is that it can't sell its devices in the US. The company wanted to make its entrance into the US market this year, but those plans were scuppered when US lawmakers decided that Chinese brands like Huawei could pose a security risk. Even the company's latest device, the incomparable Huawei Mate 20, can't officially be bought in the US.
With the right marketing and access to the US market, Huawei could likely become the top manufacturer globally. Without that though, it's going to be one heck of a challenge.
Last Updated: November 19, 2018