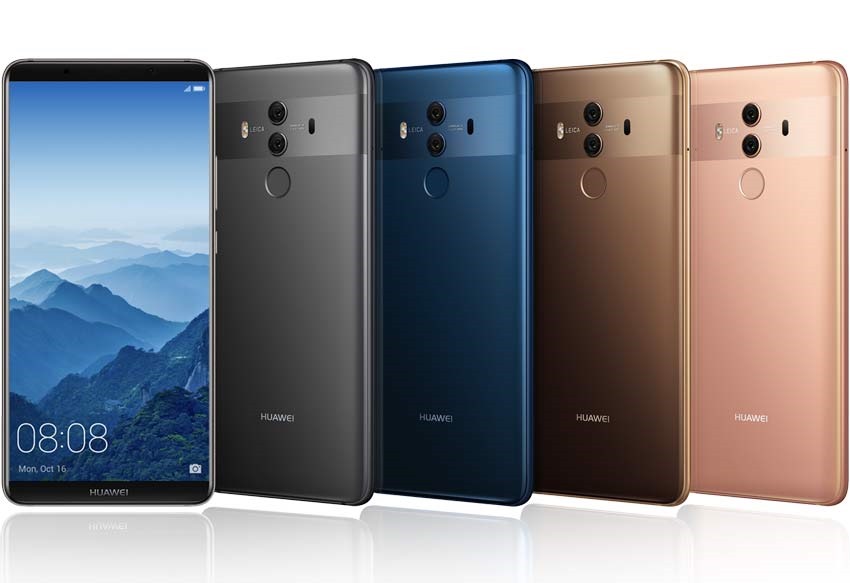 Last year's Huawei P9 was one of my favourite smartphones of 2016: A sexy picture-snapping beast whose slim design made solid use of hardware and software that had been developed in conjunction with arty camera brand Leica. The end result was a phone with an identity, a black monolith of sleek tech and style.
That was last year, and in an industry where smartphone advances happen every week, it's time for Huawei to step up to the plate with their next big device. The Huawei Mate 10 is aiming to be just that smartphone, as it packs in 6GB of RAM, a 4000mAh battery to keep the lights on and a Kirin 970 chipset to underneath a 6-inch screen with an 18:9 FHD+ OLED display. All of this, with the same camera setup of the P9 that was further refined by the Mate 9 and P10 devices and sporting a wider f/1.6 aperture lens for the updated software.
There'll be two models on launch when the phone arrives on our shores in time for the international push later this month: The Mate 10 Pro and the Porsche Design. The Mate 10 will retail for R18 999, while the Porsche Design will set you back an eye-watering R26 999. What does an extra 8000 Randelas get you? A different design and increased storage to the tune of 256GB according to our pals over Gearburn who forgot to smuggle some snacks out for us last night at the keynote speech that was delivered in Cape Town. Thanks guys.
That's a hell of a price though, especially when compared to the competition. The iPhone 8 Plus in its most expensive configuration will set you back R18 499, the Samsung S8 retails for around R16 499 and the recently launched (Which I'm busy checking out) LG V30+ will demand a price tag of R15 469. Huawei made great strides last year with the local market and the P9, but the Mate 10 pricing might be a bitter pill to swallow.
Huawei is banking on the camera being a driving force this year, with the press release describing it as being a fusion of refined hardware and software:
The new Leica Dual Lens with f/1.6 aperture (the world's largest aperture), allows users to easily take beautiful shallow depth-of-field pictures, crystal clear low-light photographs and blur-free shots of objects on the move. The 20MP monochrome sensor and 12MP RGB sensor with Optical Image Stabilisation captures more light to perform at an expert standard.

With intelligent photographic algorithms, the Huawei Mate 10 Pro identifies, in real-time, different types of scenes and objects – such as food, nightscapes, sunsets and beaches – automatically adjusting colour, contrast, brightness and exposure to produce vibrant and sharp photographs.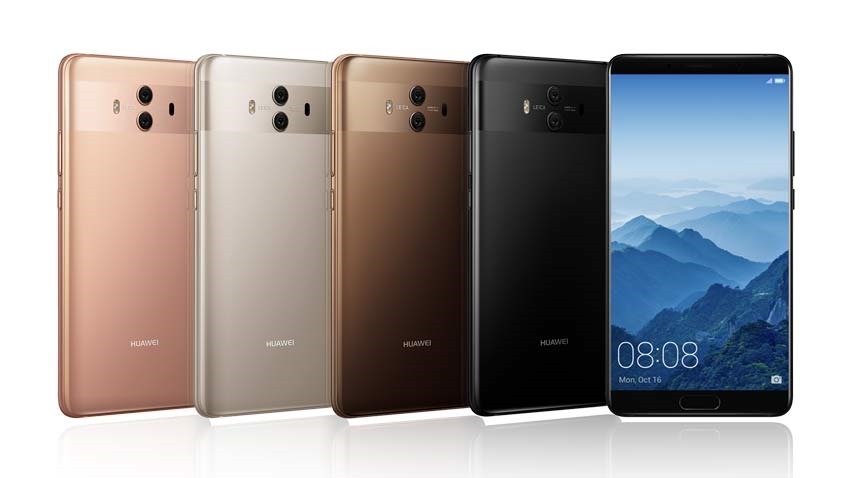 Time will tell if the Huawei Mate 10 Pro's enhanced camera and AI-heavy software can find an audience, when they're made available through Cell C, Vodacom and MTN. If you feel like splashing out on that ostentatious Porsche version, you'll find it exclusively at Telkom Mobile stores.
Last Updated: November 7, 2017