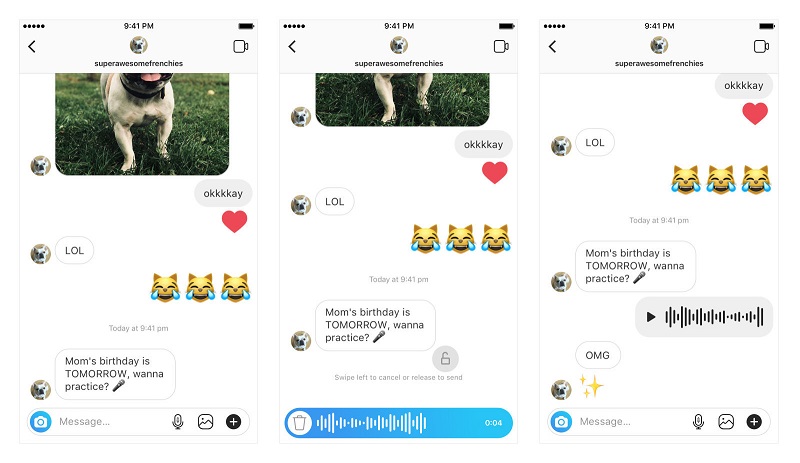 Instagram is a great social media platform for sharing your photos with the three F's.  Friends, family and followers. However, much like every other social media platform and app out there, it offers features that are pretty available on the other to in the hopes of trying to cannibalising your social media time into just the one platform.
One of those new features coming to Instagram is going to be voice messaging, that annoying feature currently available on WeChat or WhatsApp for those people who hate typing or who are unable to type to rather record a voice message instead. The new feature allows users to send each other audio messages up to one minute long in private and group chats. Facebook numbers may be dwindling, but the interest in their other big social media platform is continuing to rise and so it makes sense for the company to add features to Instagram that will make people keep using the platform.
Instagram is increasingly becoming a home for people to just message each other the way they would using other apps and has moved beyond simply a place to capture all of your pictures and share them with the world. How fans will take to this new feature will be interesting though with Facebook making Instagram more and more like Facebook, people that were put off by that platform might struggle with features that will only offer more of the same rather than differentiate. Though you could argue that all social media platforms are the same anyway.
The update is rolling out now for iOS and Android.
Last Updated: December 11, 2018