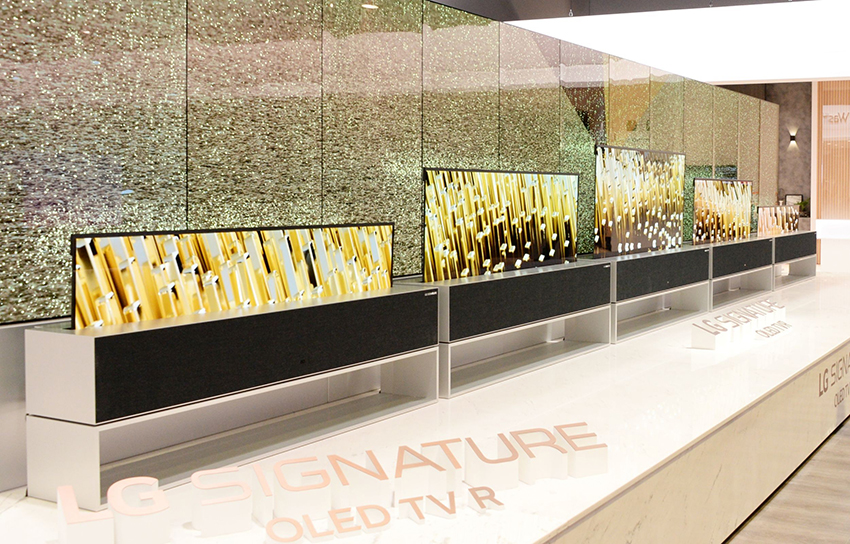 Consumer appliance giant LG made strong impressions at CES with the unveiling of an all-new "rollable" OLED TV, a 65-inch 4K display that can rise or lower itself into its base and hide completely from one's view.
Additional features such as a clock, music and home interface can be accessed with the display partially raised, while when completely lowered, users can listen to music via the inbuilt Dolby Atomos sound system. LG has indicated that the new OLED is scheduled to be released this year, but nothing about how much we may expect it to cost. (Spoiler: lots)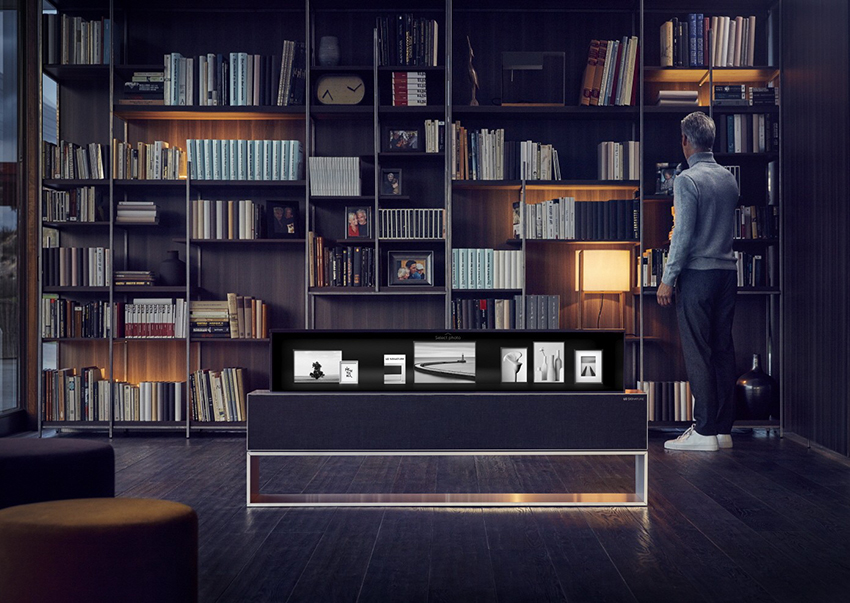 But the roll-out TV was not the only set that LG have taken wraps off of. Also unveiled was the company's new 8K OLED, a display with the resolution quality four times that of 4K. This is also marked for release this year but like the roll-out, no indication of price.
Of other concern is the availability of 8K footage and content. While the picture quality will be improved regardless, the only place you can find 8K content is in Japan, with Japanese public broadcaster NHK looking to use the format to cover the 2020 Olympics. While other brands such as Sony and Samsung have also demonstrated the technology, it comes at a time where 8K is not accounted for in current infrastructure development, and is still very expensive to produce. For example, Netflix is focusing on offering 4K and high dynamic range, instead of 8K.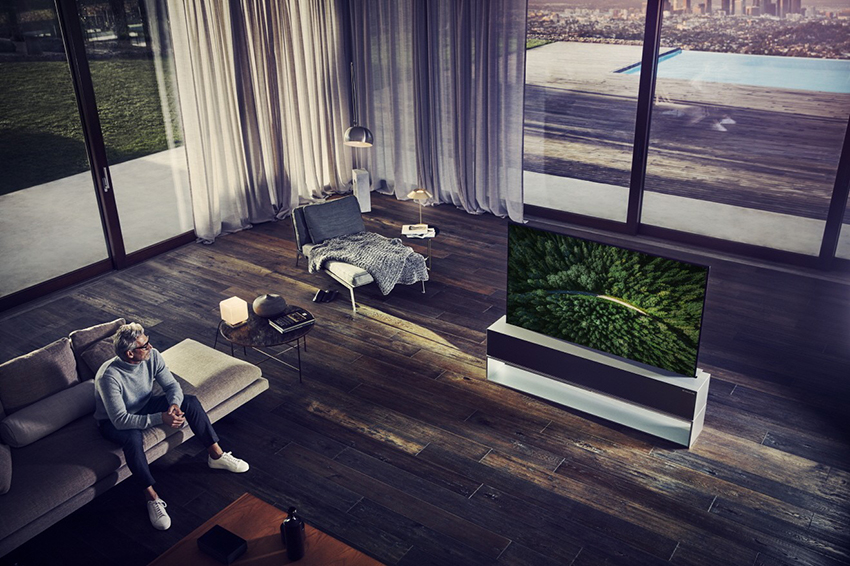 Nevertheless, the technology on display here, especially the LG roll-out is very impressive, and feeds into a greater trend of flexible technology seen in other devices such as phones. Not to mention the space saving upsides to storing your TV in a coffee table of a cabinet.
Last Updated: January 8, 2019