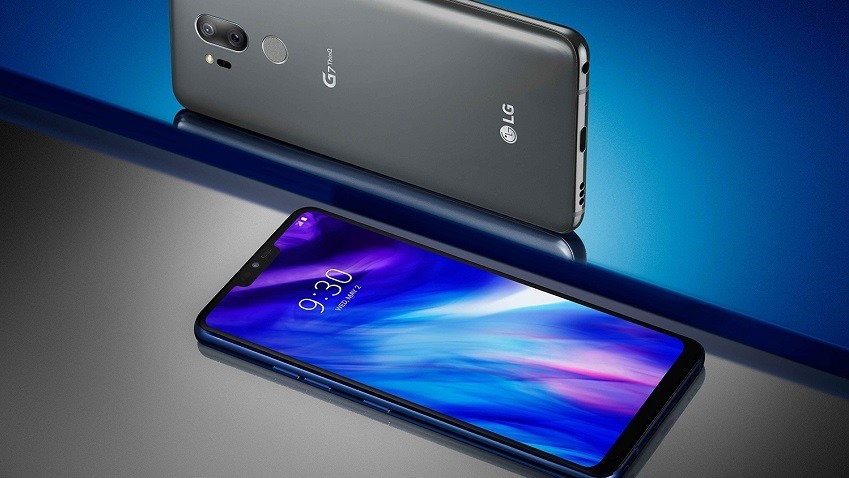 Smartphones just aren't that exciting anymore. We've reached a plateau of sorts where the next big flagship is predictable, to the point where companies like Samsung and Apple aren't even trying to push the envelope aside from a few aesthetic changes. One of those was the notch – the once thought to be hideous design concession of the iPhone X that so many Android devices are now trying to mimic. It's emblematic of the stagnation of the industry, that this simple design feature is being touted as a feature at all. And it's at the head of what makes the LG G7 ThinQ so boring.
Let's be clear though, LG has been in a rut for some time. The G6 was really just a jack of all trades and didn't even try to stand out. The V30 was a better step in the right direction, especially if you're an enthusiast with cameras on smartphones. It's probably still the best LG smartphone you can buy now, but the G7 does borrow some elements from it. It retains the dual camera setup on the back with a wide-angle lens, both of which are 16-MP, have interesting low-light settings that combine colours from multiple pixels to boost image brightness and benefit from LG's new AI assisted photo mode, which tries to detect what you're shooting and adjust colours accordingly.
That's pretty much all you have to get excited about, because the rest of the G7 is entirely ordinary. It features just 4GB of RAM paired with a pretty standard Qualcomm SnapDragon 845 processor, 64GB of on-board storage with a MicroSD slot for more, a hefty 3000 mAh battery, water resistance and wireless charging. Nothing here screams innovative, but it's all pretty good for a flagship device. The G7 does retain the auxiliary jack, and even includes DTS-X virtual surround sound tech to make your headphones sound better. LG also uses the resonance of the body of the phone to amplify the device's speakers, making it extremely loud (if not that clear).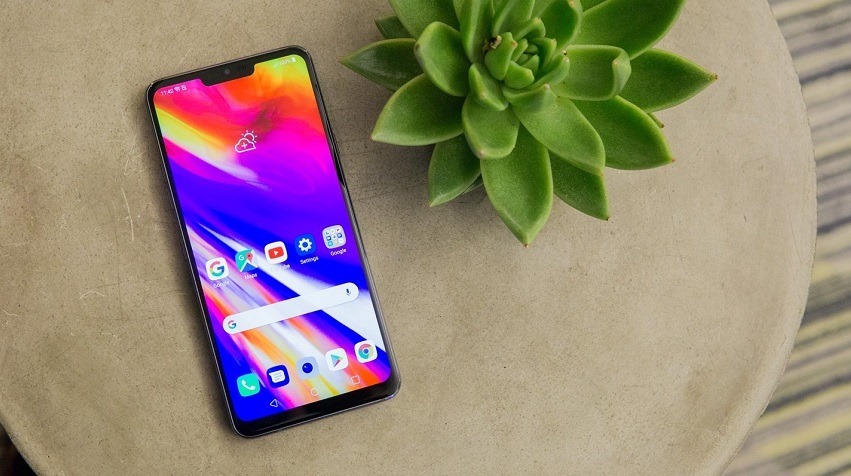 The screen is pretty nifty too, if also just settling for the mean. The 6.1-inch display QHD LCD display is bright and vibrant, with LG claiming to use its fourth white sub-pixel to boost image brightness all the way up to 1000 nits. That should make it more than legible for sunlight reading, and compliant with HDR (if it has the colour depth to match). The screen also has the infamous notch at the top, which can be disabled using software to hide it entirely or change it to a new gradient. All of this is packaged in a rather nice steel shell, which now features a third button on the side for Google Assistant stuff.
There's pretty much nothing else to the G7 ThinQ that tries to make it unique though, which is a problem for a company whose mobile division has been bleeding money for the past couple of years now. What makes the G7 a more alluring purchase than a Huawei P20, or Samsung Galaxy S9? What does the struggling brand try to say about the future? Nothing, and that's probably why you'll hear very little about it beyond this reveal.
Last Updated: May 3, 2018