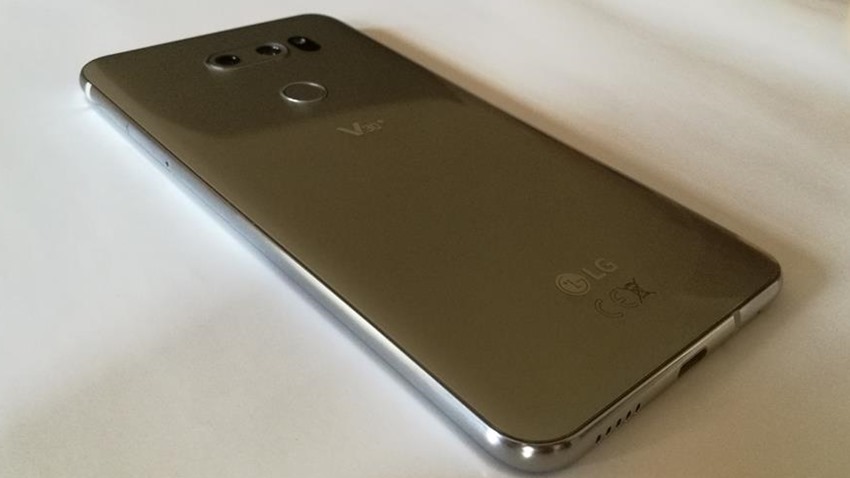 Another year, another selection of smartphones released in a market that's quickly reaching the ceiling of what a handheld monolith of compact technology can provide to a consumer. This year's trend has been one of maximising the screen in your hand. Of edge to edge displays that bleed into infinity and beyond, while tightening up the hardware inside to provide incremental upgrades.
That's not a bad path to focus on, but it's also a path that relies less on identity and more a Jack of all trades approach. LG's V30+ then, is a phone that knows what it wants to be. It has an angle, an idea that is less gimmick and more tailored to a market whose wallet can provide more for wants than needs. The LG V30+ may be a device of niche interests, but it handles these ideas beautifully thanks to development that is leagues ahead of the competition in some areas of design. It's also a tad bit lacking in other areas.
Design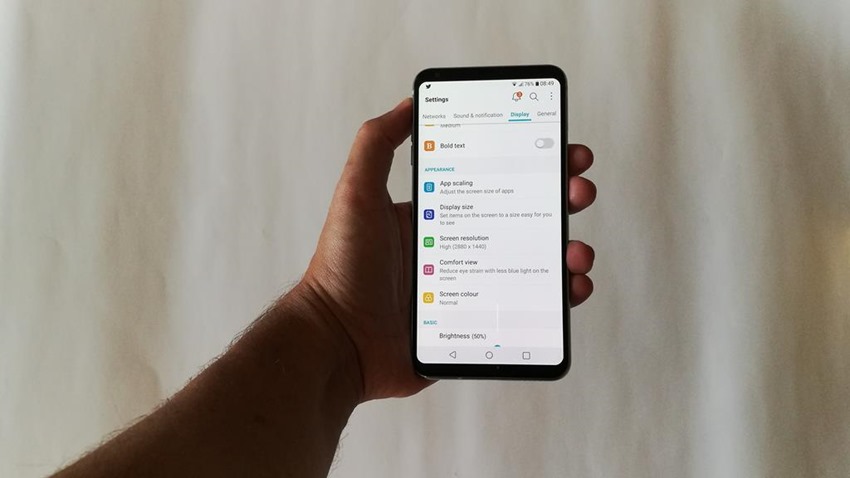 I'll say this about the LG V30+: It's the nicest phone that I've held in my hand this year and its screen has been obscenely comfortable when I scrolled through terrible Twitter replies with my disgusting fingers. The ergonomics of the LG V30+ feel just right, improving massively on the V20 design. Last year's V20 may have been comfortable, but you still needed to possess appendages that would earn you the nickname of Huge Hands Hans to grip that device properly.
The LG V30+ fortunately, manages to shrink its form factor while upgrading its hardware, albeit at a cost. The second physical screen of the LG V20 is now gone, alongside the removable battery. While most phones have managed to ditch bezels this year with edge to edge displays, I can't say that having a few black borders annoys me in the slightest.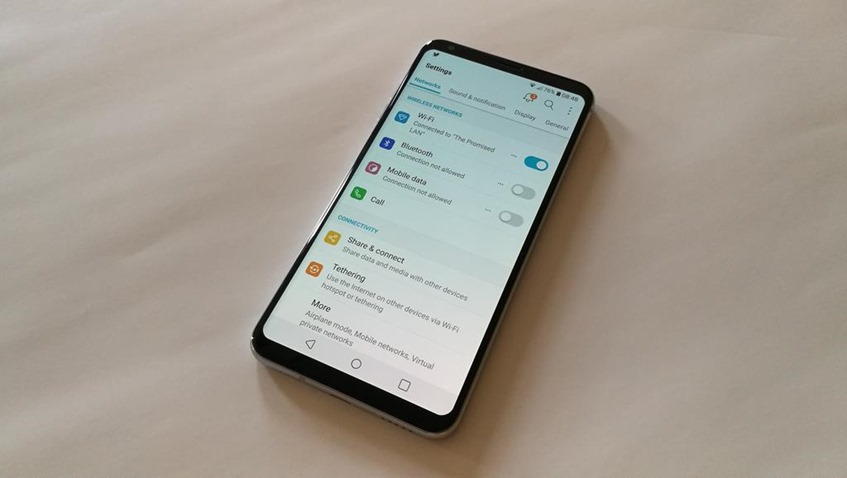 There was no avoiding this with the LG V30+, so at least the company managed to make this a soothingly minimalist design feature that feels like part of the overall package. Those ergonomics are matched by a glass back and screen, although that's a design feature which may force you to be extra careful. It is glass after all, so a bad tumble could shatter those good looks.
There's also the risk of scratches here, while glass doesn't always age very well. Still, the all-encompassing finish makes for a phone that feels stunning to hold and operate, while a well-placed fingerprint sensor has a satisfying clickiness to it. Why LG decided to go with a top-mounted 3.5mm headphone jack however, is beyond me. All of this, in a body that houses a powerful Snapdragon 835 processor that has now become an industry standard at this time of the year.
Screen sheen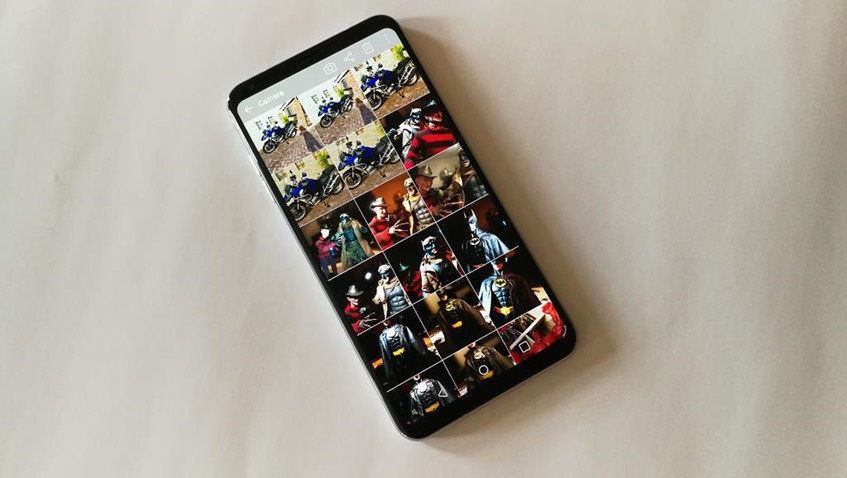 Bright and sharp
So what's it like to look at then? LG's V30+ screen packs in the FullVision 18:9 aspect ratio with a display that can be turned up from its bare minimum resolution of 1440 x 720 all the way up to 2880 x 1440, with a little bezel on the sides. I've heard some concerns about the screen from some outlets, claiming that LG's OLED display isn't up to scratch and has an uneven appearance with flat colours.
I didn't see a single sign of that. There was no blotchiness, no random patches of muted colour amongst more vibrant tones during my testing. It's something that you would definitely see on a phone that measures in at 151.7 x 75.4 x 7.3mm, but the end result was a device whose visual output was bright and sharp. I do think that current devices like the new iPhone 8 and Samsung S8 are a leap ahead of LG when it comes to the all-important display, but at the end of the day you will be left with a phone whose screen won't leave you disappointed.
The Androids are coming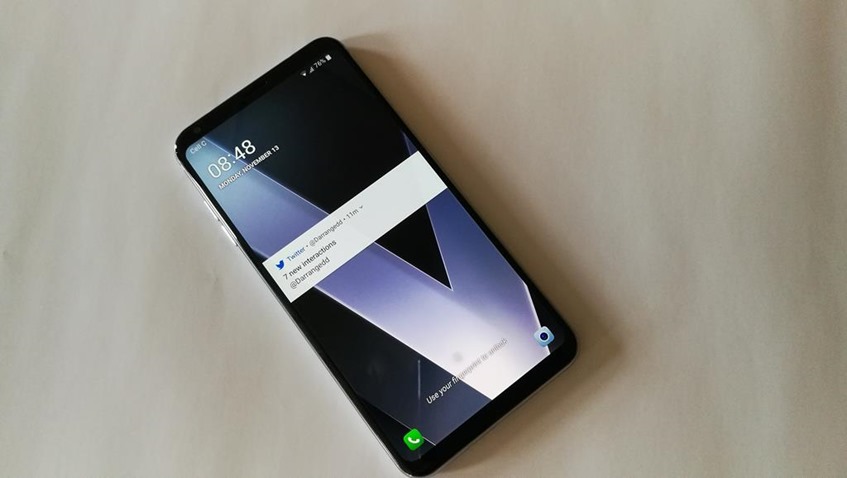 Ah Android. Some hate it, others love it. I'm in the latter myself, preferring the confectionary operating system to Apple's arguably more intuitive setup. On the right phone, Android can be a marvel. The LG V30+ is one of those phones then, as using it was fast, fluid and pretty much capable of doing what you want it to do in the long run.
Android still suffers from being too technical at times, sacrificing some user comfort for options which few people actually use. Then there's the case of bloatware, pointless apps which you'll easily spend some time stripping from your phone before you get down to business. It's time well-spent though, with the LG V30+ operating at peak efficiency.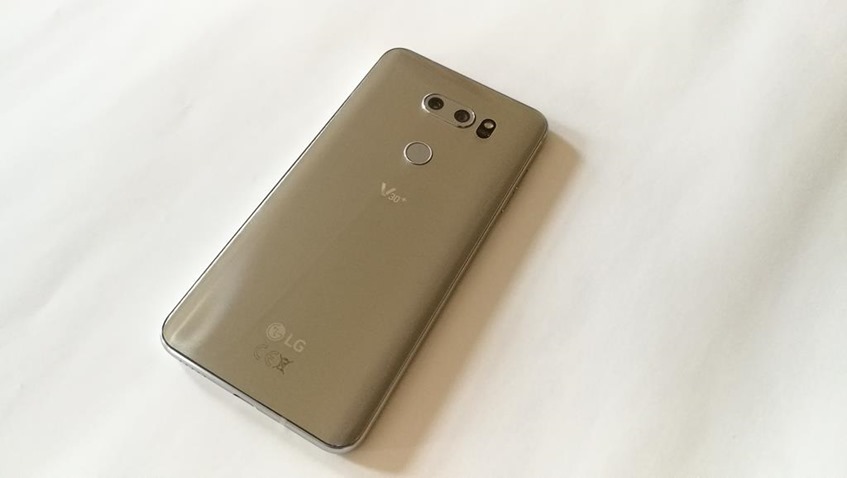 As for battery life? You'll easily last a day with intensive use, even stretching to another half day on top of that before topping up with a charge. That's impressive stuff from LG, doubly so when you factor in just how hungry Quad-DAC audio can be on the device. It's safe to say that the LG V30+ manages to leverage longevity with power when its more niche features are activated.
High fidelity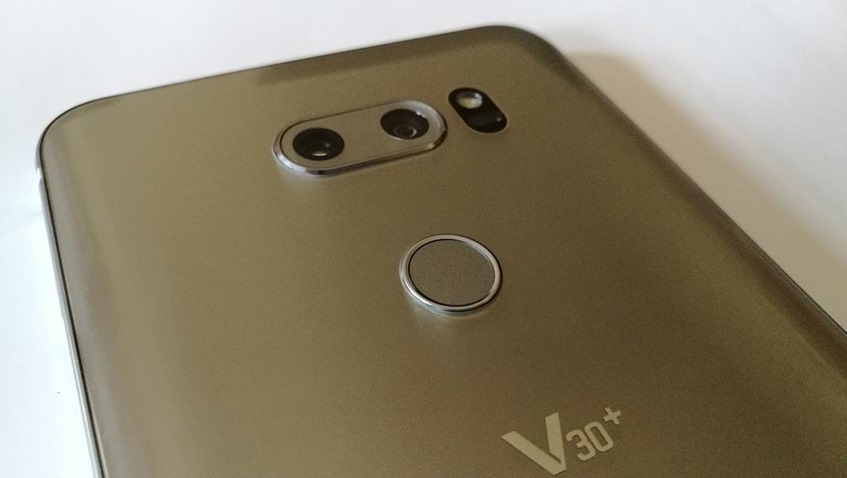 If you had asked me last year why the LG V20 was a great phone, I'd have let my music do the talking for me. Much like last year's device in the V-series, the LG V30+ utterly trumps the competition when it comes to headphone audio. Its speakers may be passable for anyone who wants to relive the era of boomboxes, but shoving a traditional jack into the LG V30+ is a reminder as to why people love wired headsets so much even when the industry is doing its damndest to phase them out.
The best audio on the market
There's not too much of a difference from the V20's Hi-Fi Quad DAC audio system of last year, but there certainly is a refinement with the new hardware tweaks available. With the right headset, the phone feels like it's massaging your eardrums with your tracks of choice. George "Corpsegrinder" Fisher sounds even more brutal than ever in Dethklok's Morte Lumina, while a more soothing selection of Norah Jones tracks quickly had me mellowing out.
It may sound like hyperbole, but the LG V30+ is still an audiophile's dream, easily able to match even the most dedicated devices on the market with the highest of fidelity. It's just that damn good and honestly deserving of a separate write-up in the future from someone much smarter than me. I'd highly recommend this breakdown from Android Authority which gets into the nitty gritty of the phone if that tickles your fancy.
The gist of all this, is that the LG V30+ has the best audio on the market. No other brand even comes close to it, while its ability to capture audio via its superb microphones makes it ideal for anything from interview sessions to a quick jam with your bandmates. That's a factor in the phone however, that depends on just how important music and sound is to you in the long run.
Photography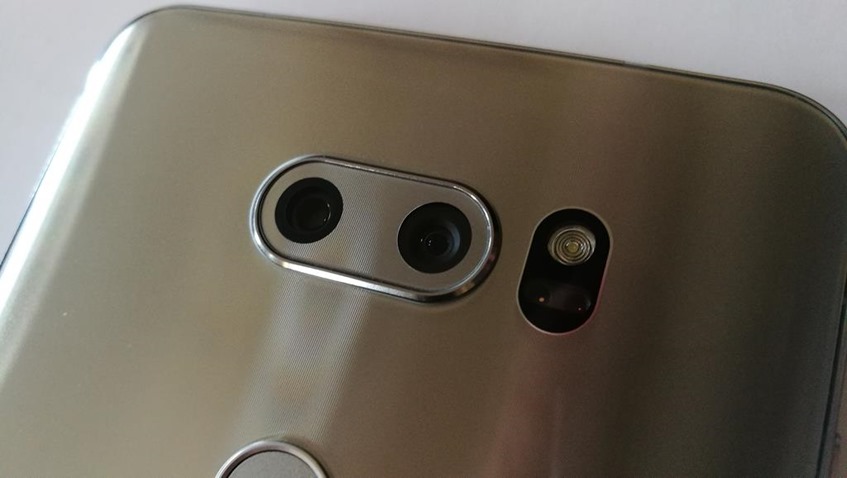 Because when it comes to photography, the LG V30+ is alright. The G6 this year was a solid step forward for the company when it came to smartphone cameras, but the competition is still ahead of LG here. That's not entirely a bad thing. It's like everyone around you eating Lindt chocolates while you satisfy yourself with a Kit Kat. It's all good in the end.
What I do like about the LG V30+ (used in auto-mode for review purposes), is that it doesn't go overboard with saturation. What a lot of smartphones get wrong with saturation, is that their photos feel like being punched by a rainbow in execution. That results in many a fine detail being lost thanks to overexposure, something the LG V30+ mostly avoids with its more conservative palette.
While the added layer of detail is alright, there's still a certain softness to images from the LG V30+, as if the software doesn't entirely trust its operator. A pity really, because the actual snapping of pictures feels sharp and punchy in contrast to that auto system, with the manual mode providing a better experience. Going wide-angle is great for certain shots, but you're still going to lose detail in other situations.
A great camera, but not an exceptional one
One aspect where LG is attempting something new however, is by trying to beat Instagram to the punch. With a selection of filters loaded on and available through the Graphy marketplace, LG is hoping to lure in the crowd that happens to enjoy making their sunsets look warmer with overlays of the colour spectrum. It's a nice touch, although its mileage may vary.
The LG V30+ has a great camera, but not an exceptional one. The overall package is let down however by a middling 5MP front-facing camera, a selfie platform that results in bland and soft snaps. It'll do the job, but don't expect this front-facing lens to fire off and capture photos which leave you dazzled.
Lights, camera and…action!
Here's the big one. Out of all the refinements and improvements, LG's biggest focus this year has been on providing a video platform for creators. It's about damn time as well: As smartphone technology became more compact, so too did the need for more dedicated devices. Why lug around a Canon 700D to take photos outside of a professional environment, when a smartphone can provide sharp and vibrant images straight out of your pocket?
2016 was the year of the smartphone camera thanks to breakthroughs in hardware and software, but video has always been an afterthought. A facet of smartphones that have been there begrudgingly, the bare minimum done to make it a working component. Smartphones have always been capable of performing as handheld movie rigs, but they've also been hobbled by their very design.
The lenses attached have been better suited towards photography than video, the end result being a frame that requires a silly amount of space from which to operate. That's an awkward and unwieldy space to work from, especially if you're looking to vlog on the go. The LG V30+'s wide-angle 13MP f/1.9 aperture lens is a godsend, that captures all manner of small details.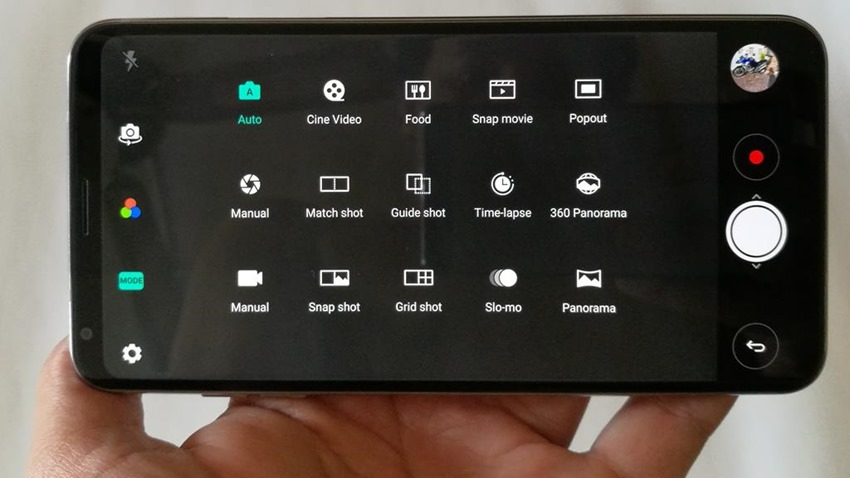 Unlike last year's 8MP wide-angle lens from the LG V20, the LG V30+'s also manages to kill off the dreaded fisheye effect…mostly. It's still vaguely there, but hardly to the effect that using it will result in a crossfitter crashing into your room and screaming "EXTREEEEEEEEME". The point is, is that I found myself shooting far more with the wide-angle lens than the traditional f/1.6 lens.
The LG V30+'s manual mode being particularly impressive
Cranking up the shooting resolution to 4K and dropping the frame-rate to 24fps gave me the cinematic shots that I'd been aching so long for, with the LG V30+'s manual mode being particularly impressive. It's here where you can really play with the LG V30+ greatest strengths – toggling white balance and ISO to your heart's content, as the V30+ has more than enough priority features at your fingertips.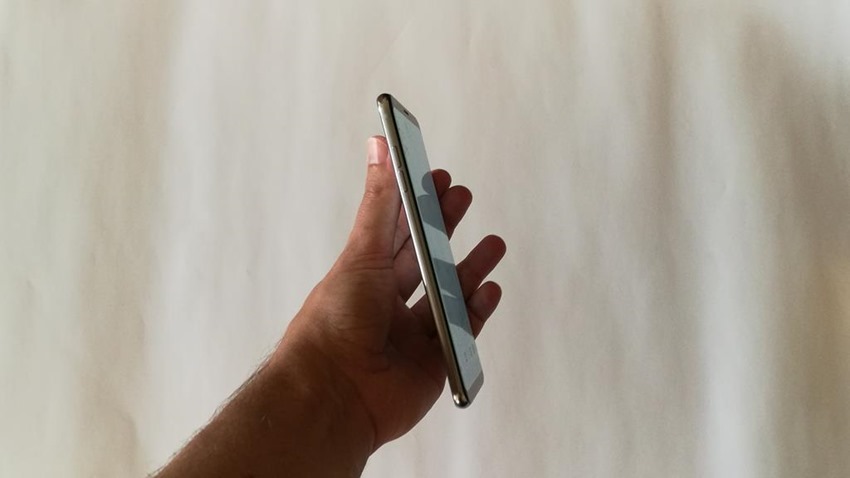 Still, the LG V30+ is a video phone with two faces. While I preferred the manual mode and the use of the wide-angle lens, the regular lens also had plenty to offer. CineVideo is LG's big selling point with the V30+, a series of filters that ranges from warm romantic tones through to a spooky blue-tinged suspense mode in case you feel like shooting an impromptu horror film/vlog with Geoff.
It's great stuff, something I feel that vloggers will go head over heels for in the future. It's locked to the regular f/1.6 aperture lens, a bit of a missed opportunity there I reckon as CineVideo coupled with the wide-angle lens would have made for a killer device. On the plus side, CineVideo does allow for 4K shooting. I just wish the LG Cine-Log, which gives creators more colour-grading options in post-production, was also available for the wide-angle lens.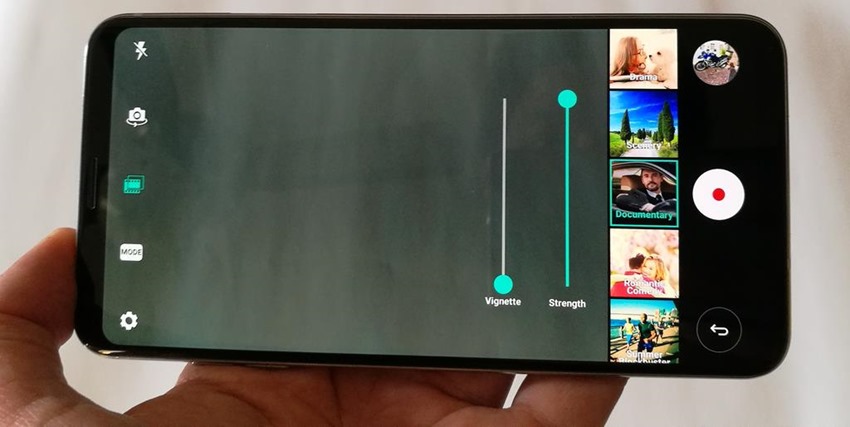 The LG V30+'s image stabilisation isn't up to scratch however
Even better is the LG V30+'s new zoom options on the regular lens. While it replicates the inherent dip in quality of any smartphone that gives you the option to zoom in on a subject, LG is at least a step ahead of the game by allowing its consumers to zoom in from any point on the screen. Most phones only do center-zooming, but the LG V30+ can expand any section of the screen with the mere tap of a finger. It's fast, intuitive and handy.
The LG V30+'s image stabilisation isn't up to scratch however. While no one likes a jerky video, turning on image stabilisation seemed to make things worse for capture sessions. Every step resulted in a shudder on the screen, the video instantly losing resolution before quickly snapping back. If I had to visually describe the effect, imagine the bit from Jurassic Park when the cup of water ripples every time the T-Rex takes a step. Imagine that then, with your picture. Ugly stuff.
It's a problem that can be circumvented of course, by using proper image stabilisation such as the DJI Osmo or a Steadicam Volt, but considering that Sony, Samsung and Apple have managed to make tremendous strides in providing smooth and stable video when you're out for a trot then the gap in this field sticks out like a sore thumb. If LG wants to get really really serious about pursuing the video market, then they need to drastically up their game when it comes to video equilibrium.
One hell of a device for anyone with an interest in video
That being said, the LG V30+ is still one hell of a device for anyone with an interest in video. Its lenses may end up dividing the best features that it has, but either side of the equation is still a remarkable step forward for what a smartphone is capable of doing. Hell, I'm so impressed with the LG V30+ when it comes to creating video content, that I'll put my money where my mouth is. I want one of these phones for mobile shoots.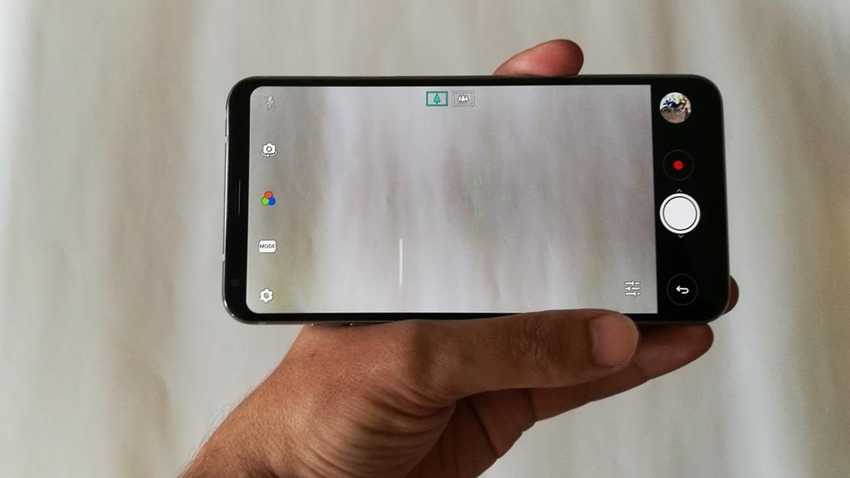 Good video in this category doesn't count for much without a solid audio factor to it, and the LG V30+ delivers on this. While the LG V30+ does drop the directional audio that was present in the LG V20 from last year, it makes up for that fine-tuned gain, low-cut filtering and levelling options. Acoustic Overload Points nail any audio coming at you and prevents distortion, resulting in a significant step-up. Would I still rely on a dedicated device such as a TASCAM DR-40 for events?
Absolutely, but the LG V30+ is knocking on that door when it comes to matching superb video with solid audio, and it's more than capable of saving any shoot.
The LG V30+ is the leap forward that creative people have been waiting for, and I reckon that more talented hands are soon going to create cinema-quality projects using it instead of more traditional and expensive rigs. I'm so impressed, that I'd gladly use an LG V30+ for an event like E3. It has the audio hardware to capture interviews without worrying about background noise killing a chat, and on a small rig that allows you to add lights I think it'll be killer.
Last Updated: November 14, 2017
LG V30+

The LG V30+ was designed for a purpose. It's not meant to be the Jack of all trades, but rather the definitive video and audio smartphone. It may not have a camera that allows it to hang with the big boys of mobile photography or screen queens, but at the same time the LG V30+ is light-years ahead of its competition in the video and audiophile department that other manufacturers seldom pay any attention to. How important those particular exceptionally-designed features are when you're looking at your next smartphone, is up to your personal tastes.