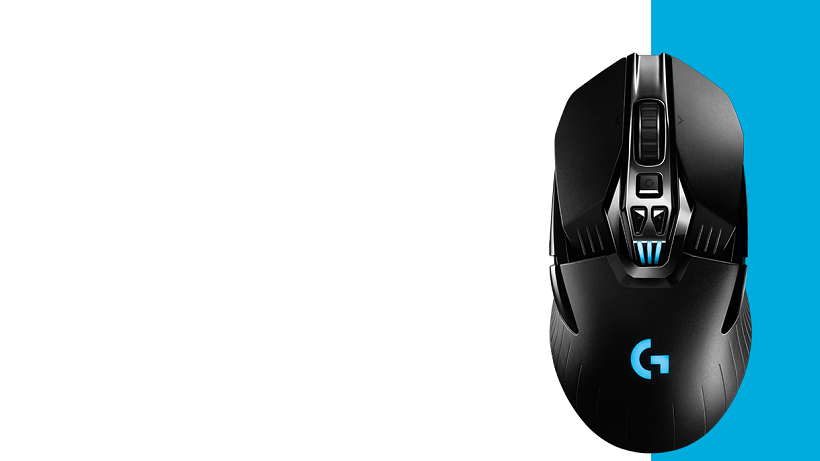 Recently, I reviewed the Logitech G502 Proteus Spectrum gaming mouse. It was a fantastic piece of hardware, marred only perhaps by some poorly placed buttons, and its high price point. Still, I confessed that if I had the cash, I would buy the G502 in a heartbeat. After using it, I couldn't imagine owning any other clicky device, not ever.
And then, a new piece of hardware from Logitech arrived at my door – the G900 Chaos Spectrum. Could it somehow be better than the fantastic G502? I eagerly unboxed it to find out.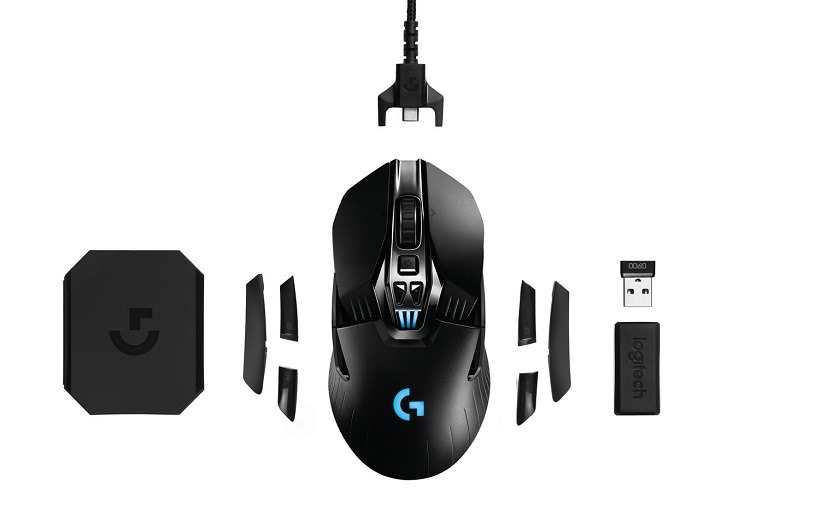 At a glance, the G900 could easily pass for the G502. It has an almost identical shape, and it looks very, very similar in both design and size. Hell, it even has what appears to be a copy paste of the illuminated G logo. Upon closer inspection however, the differences between the two are actually quite stark. For starters, The G900 is little bit lighter. Being somebody who likes a bit of mass in my mouse, I scanned the box for any weights I could potentially use to modify the device to my liking. Sadly, there were none to be found.
That's not the end of the world, but I do know some people may frown upon the fact that they cannot tailor the weight to their exact liking. Regardless, I feel that the G900 sits at a fairly average, comfortable mass that most gamers should be happy with from the get go.
Moving on to the button layout of the G900, let me just say this… hallelujah! Remember my meanderings on the G502? Long story short, I really disliked the two buttons that sat just to the left of the left click. They adjust the DPI on the fly, and I pushed them unintentionally far too many times. The G900 thankfully, has moved those two buttons to just below the scroll. That's nice and out of the way, and to this day, has been accidentally pushed a total of zero times.
Left handed gamers can rejoice – the G900 is completely ambidextrous. Not only that, its buttons are customisable too, in the sense that they can literally be added and removed at will. So if you're a lefty, and need some thumb buttons at your disposal, you can add them. This feature is handy for everybody really. If I wanted more buttons for example, I could always snap on the right set for extra utility. Or, if (for some reason) I didn't want my thumb buttons, I could remove them completely.
Personally, I wasn't a fan of having the extra buttons on the right of the mouse, because those often got pressed my mistake whenever I grabbed it. Still, the choice of having those there in the first place was really quite nifty. Gamers requiring additional buttons can certainly benefit from the G900.
Have I gotten around to mentioning that the G900 is wireless? No? Well, It is, and after using it, I'm not quite sure I can go back to wired. Wait wait… Before you turn up your nose in disgust, let me explain. For as long as I can remember, gamers, particularly the fussy ones, tend to not be fans of wireless technology. Why? Because the mere fact that a mouse is not directly plugged into a PC means that there is a very slight delay when it communicates with the receiver. Yes, this delay is milliseconds in length, but that could be the difference between a kill or not. To casuals, it means nothing, but to professionals and enthusiasts, it really is a big deal.
Somehow, thanks to the power of dark sorcery and magic, Logitech have skimmed the response rate on the G900 down to 1ms. To put that into perspective, that's the same response rate it gets when it's plugged in directly to the computer. I can't honestly say it makes a difference in my life, but for those who care, that technology is in place, and it really is quite something.
At the end of the day, all I cared about really was the fact that I had no cable in the way. The only time I had one in fact, was when I needed to charge the G900, and that that seldom happened. It only needed juice every 3 to 4 days, and that was with the LED light on. If I switched it off, I'd definitely get better mileage per cycle.
In terms of performance, the G900 doesn't disappoint. My biggest gripe with any mouse I review, or any mouse I purchase for myself for that matter , is that there's usually an adjustment period that takes place before it really feels natural or comfortable. It took me next to no time for the G900 to feel like it was right at home in my hand. My first thought was that this only happened because I'd been using the G502 previously. I don't think that's actually the case though.
You see, the G502 is a slightly heavy mouse, designed to be ergonomically comfortable for right-handed gamers. The G900 on the other hand, is ambidextrous. I somehow just presume that means comfort gets thrown out the window, but that's really not true. Granted, the G900's design is not 100% ergonomic, but It's surprisingly comfortable nonetheless. That to me is one of the most important factors in any mouse. If a device feels good, then I'll have no problem using it for both gaming and leisure.
The G900 really excelled on both counts. After tinkering with some settings in Logitech's excellent gaming software, I dabbled in several genres of games, including arguably the most demanding of the lot, shooters. Let's just say my Overwatch skills were on top form. For leisure purposes, scrolling is of utmost importance, and boy, does the G900 let you spin with reckless abandon! Remember that 100 meter scroll record I set with the G502? It clocked in at 51:32 (admittedly, that time could've been a bit better). The G900 got me across the line in just 37:48*.
Dimensions and Specifications
Dimension: 130mm (H) x 67mm (W) x 40mm (D)
Weight (mouse only): 107g
Additional optional weights:
Resolution:  200 – 12,000 dpi
Max. acceleration: >40G
Max. speed: >300 ips
USB data format: 16 bits/axis
USB report rate: 1000 Hz (1ms)
Wireless report rate: 1000Hz (1ms)
Wireless technology: Custom 2.4GHz
Microprocessor: 32-bit ARM
Battery: 24 hours (32 without lighting)
Buttons: 6-11
LED: 16.8 million colours
RRP: $149.99 (local pricing unavailable)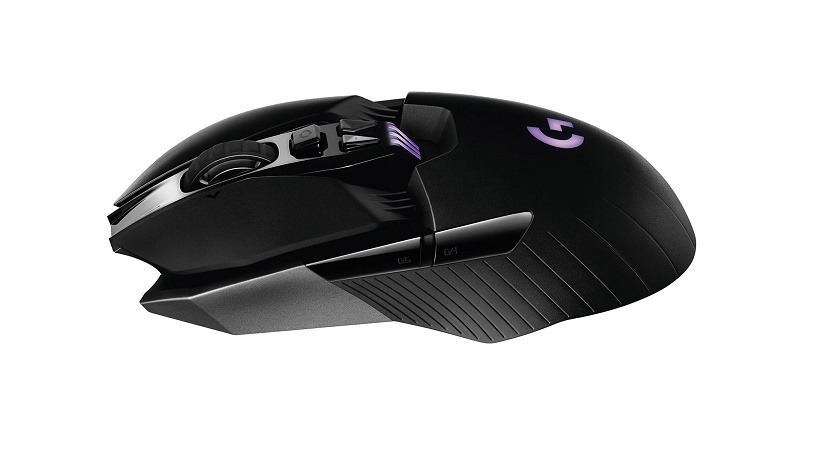 Overall, I'm quite pleased with the performance of the G900. The mere fact that it just so happens to be wireless is just an added bonus. There's something nice about knowing that I can pick it up, grab the receiver, and go wherever the hell I want and not have to worry about the  battery draining quickly. It has onboard memory even, which means all those settings I tinkered with in Logitech's gaming software comes along for the ride too. If I were still into Lanning, this would be the perfect travel companion.
My only gripe, as always, is the price point. I could not get hold of local pricing unfortunately, but seeing as the G900 retails at $149.99 overseas, you can bet it's going to cost a fine penny here in South Africa. I love the wireless and better design, I really do, but I'd be much happier sticking with the G502 knowing it costs less and has similar features.
For those who have the cash though, the G900 is a truly fantastic piece of hardware. Logitech have done a phenomenal job, and put together probably the best mouse I've ever had the pleasure of using. If I had the means to, I'd definitely buy my own, without question.
*Not really a relevant test, but fun nonetheless!
Last Updated: April 28, 2016
Logitech G900 Chaos Spectrum Wireless Mouse

The G900 is a fantastic mouse with minimal, forgettable flaws. Though the price point is steep, it's a piece of gaming hardware that every enthusiast should have in their arsenal.