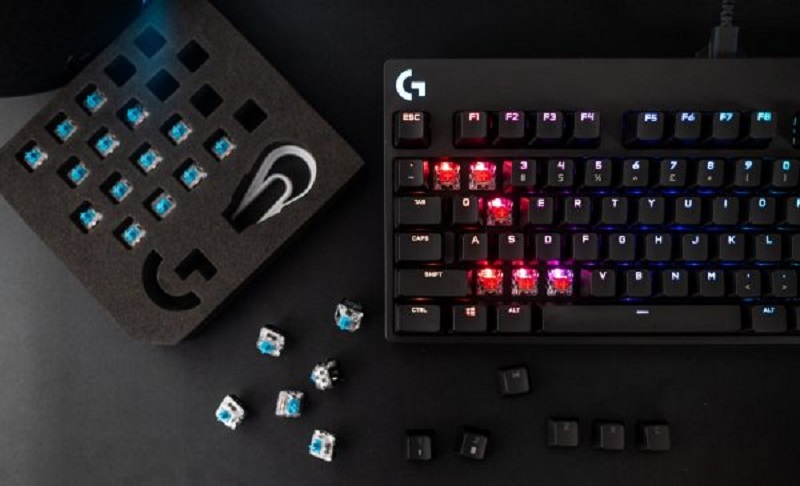 There is nothing like finding the perfect keyboard that somehow just makes your typing so much easier and more enjoyable. Sadly, what then often happens is that said keyboard gets absolutely butchered by its overuse and now you have to fork out lots of money to hopefully be able to find that same feeling in a new keyboard. The worst is that it's often just one actual key that gives problems and now you have to swap out the whole thing just because of that one key no longer performing its function.
Logitech though has a different idea where you could perhaps just swap out your different keys easily as needed, without needing to desolder them and destroy your keyboard in the process. Called the Pro X Mechanical Gaming Keyboard, the keyboard features detachable keyboard switches in addition to keycaps – which make it both easier to replace the individual keys or possibly allow you to even try out a different switch type that might work better for you – without needing to fork out the expense for an entirely new keyboard.
Logitech plans to sell packs of 92 switches for $49.99 (R750), which should be enough to replace every switch on the Pro X over a period of time. It's still a lot of money for a set of keys compared to the price of many cheaper keyboards, but it's still significantly cheaper than buying a new keyboard which in the case for one, is $149.99 (R2250). I'm assuming the entire 92 pack switch includes one of each key though it would be nice if you could be selective on certain ones as thee are always those keys you use more often. Who needs F11 anyway?
Logitech will also offer the keyboard in a cheaper variant with the typically soldered switches in place for a cheaper $129.99 (R1950), but if you are deeply invested in believing this is the best keyboard for you, it makes sense to go for the more expensive version and get replacement switches. What will be interested to see when these get released later this month, is whether there is any difference in feel, travel or quality between these new detachable switches.
Last Updated: October 4, 2019