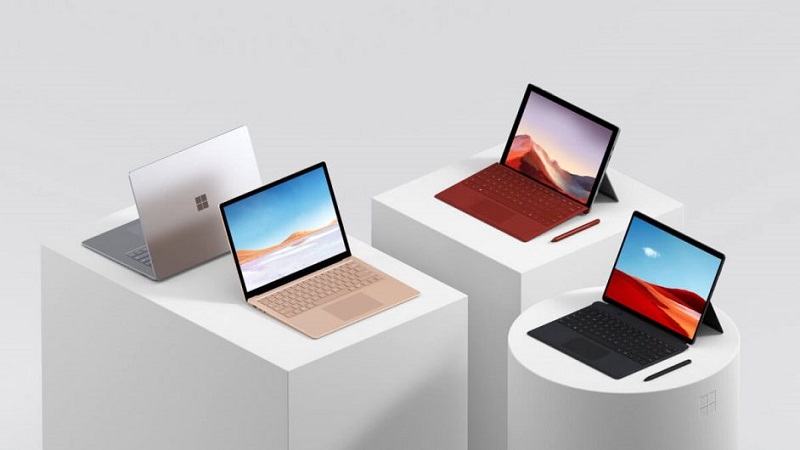 When it comes to computing hardware, it's easy for me to get technolust. When that hardware is not available in the country though, I get it even more, which is perhaps why I love Microsoft's Surface products so much. While I have seen them in action up close and loved everything about their build quality and mobility, the fact that I couldn't get one myself has only led me to want Surface even more.
Which made last night's Surface event in New York so difficult to follow as Microsoft unveiled a new generation of Surface devices that only make me realise more how much we are missing out with these beauties not being available in the country. There was a lot of new hardware to come out of the event, but for now, we'll focus on the enhancements made to existing Surface devices, the Surface Pro and Surface Laptop with the Surface Book, which featured a detachable screen from a fixed keyboard getting no update this time around: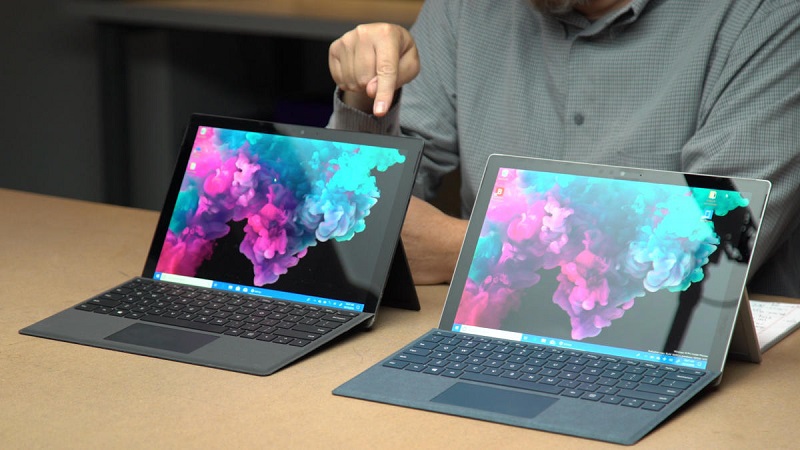 Surface Pro 7
First up was the next in Microsoft's next iteration of their popular Surface Pro device which is considered the quintessential 2-in-1 device being a pure tablet that can easily transform into a laptop through its lightweight Surface keyboard. The new Surface Pro 7 is powered by Intel's 10th Gen processors, and it can be configured in a range of options with dual-core i3 or quad-core i5 and i7 processors. The base model starts with 128GB of storage and 4GB of RAM, but you can customize the Surface Pro 7 to include up to 1TB of storage and 16GB of RAM.
The price for the most basic model starts at $749 (R11 250) and escalates quite quickly based on what you need.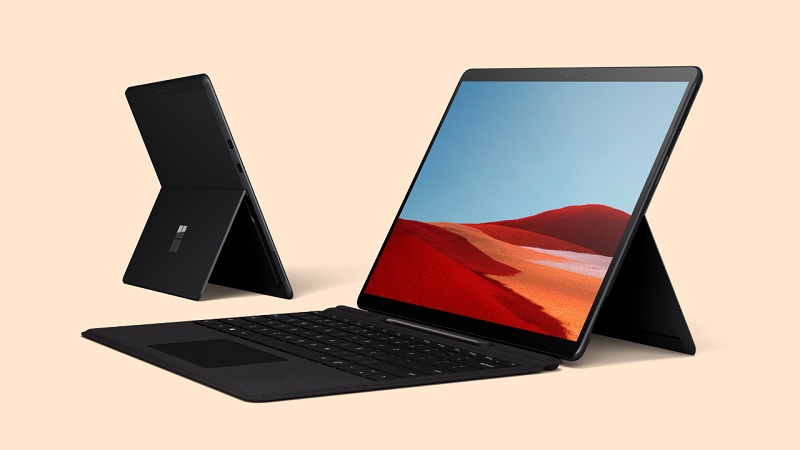 Surface Pro X
New to the Surface Pro range though is the Surface Pro X which is essentially very similar to the original Surface Pro devices, but comes with a bigger 13-inch screen, a reduction in bezel size and at 5.3mm in thickness, is thinner than the standard Surface Pro models and lasts longer with a battery life of over 13 hours. Perhaps the most important variations that this Surface product is no longer powered by Intel, but features a custom Qualcomm's Snapdragon 8cx processor that Microsoft co-developed with the chipmaker called the Surface SQ1.
The purpose behind this new bigger surface device is not as clear, though it does seem like Microsoft is aiming at users of the iPad Pro who have preferred working with a bigger iPad device. With its 2-in-1 functionality, this could be a big draw for them, though the secret for both lies in the software ecosystem and I'm not sure Microsoft will pull Apple fans away from that.
This bigger Surface Pro though comes at an added price of $999 (R15000) with the type cover which turns it into a laptop still needing to be purchased separately.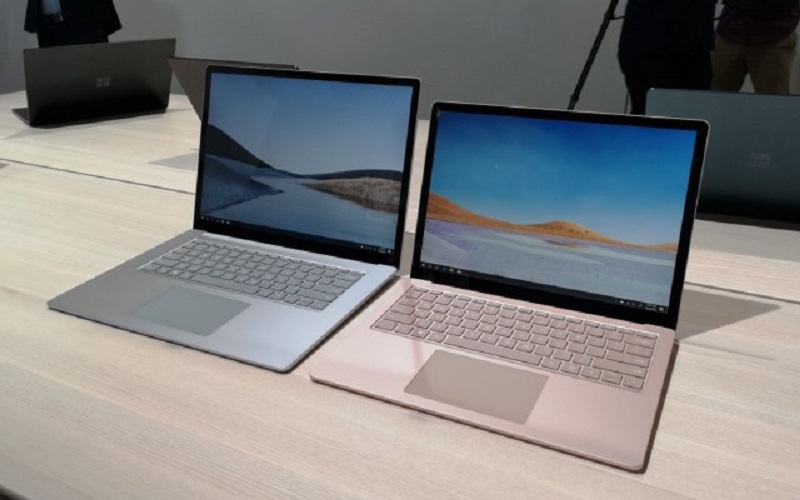 Surface Laptop 3
The Surface Laptop range has always been about those look for ultra-portability in a laptop, but not needing a full 2-in-1 functionality (though they still do come with touch screens). From a hardware perspective, the Surface Laptop is up there with MacBook's and Dell XPS laptop in terms of setting industry standards on build quality and performance. The 13.5-inch Surface Laptop has always been popular but now with this newly updated range, the company is adding a 15-inch model too for those that want a bigger screen to work with.
The 13.5-inch model comes with a quad-core 10th Gen Ice Lake Intel Core processor that Microsoft claims makes it twice as fast the Surface Laptop 2 and three times as fast as a MacBook Air. Interestingly though, the 15-inch model does away with Intel and sees two AMD processors inside with a special new range of Ryzen Surface Edition chips that is claimed to be the fastest processor for any laptop in its class today – and by class Microsoft is obviously referring to ultra-thin notebooks as its still unlikely to keep up with the bulky gaming laptops you can get today.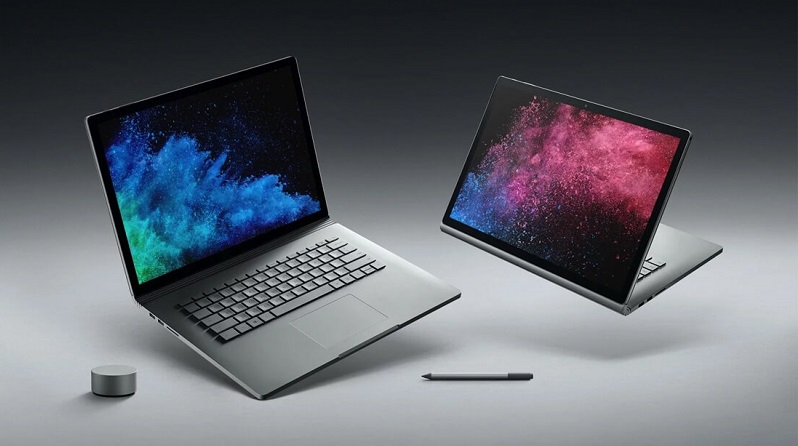 The company has also done away with its Alcantara fabric coming on the keyboard as standard and has instead opted for an aluminium finish this time with the fabric available as an option. Perhaps its biggest feature for hardware enthusiasts is that despite this being a thin laptop, it will still come with a removable hard drive meaning that it can be replaced and upgraded along the way. Though, hard drives that actually fit the laptop are mostly custom designed so you may need to still work through Microsoft on this front.
USB-C support
Perhaps the biggest news to come out about these new devices is the move to USB-C from the Mini DisplayPort found on previous models, which means that it should be easier to now connect to the many USB adapters around, showing how Microsoft is embracing existing technology rather than trying to create product exclusivity.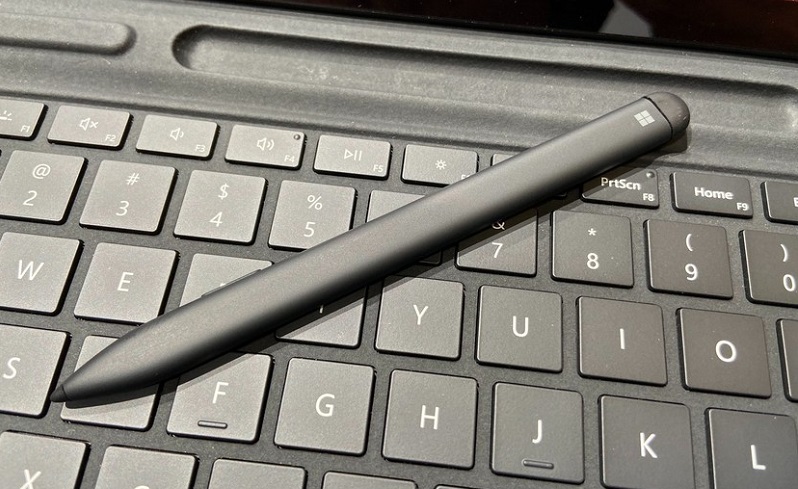 Surface Slim Pen
What would a 2-in-1 device be without a reasonable stylus to use for more accurate writing or navigation when your bulky fingers won't do. Microsoft has also updated their current stylus which includes integration to drawing applications and the office suite by automatically opening up different options and deleting things by simply crossing them out. Most importantly the new pen is rechargeable so needing to worry about batteries is no longer a requirement, though at a cost if $150 (R2250) which is significantly more than the previous version, I can't see many people who own styluses already seeing the need to spend that kind of money on a new one.
These devices are all due for release on October 22 with the Pro X making its way on November 5th. They can be pre-ordered from Microsoft already, but if you do want one of these locally, you'll need to be prepared to import it yourself, which will add to the costs. That would make them comparable to the top of the range Apple and Dell laptops, anyway, so could be still worth it if you don't mind the risk of not being able to service it locally if things go wrong.
Last Updated: October 3, 2019