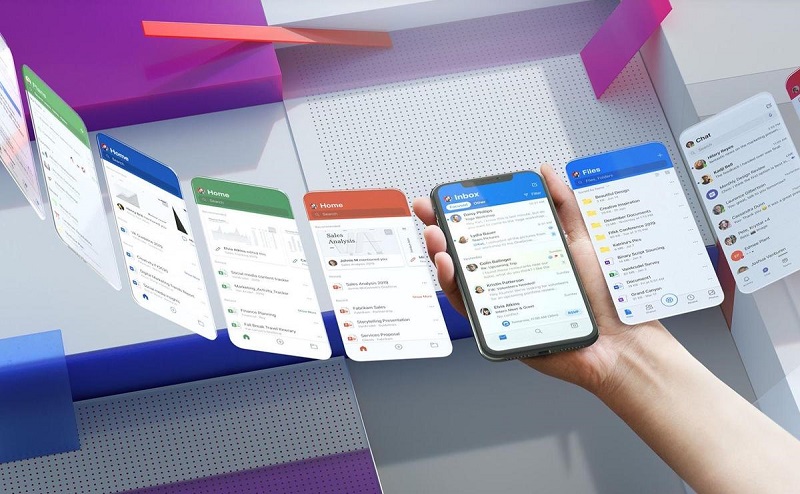 What is in a UI design? Well, quite a lot. Most tech brands are almost built around the strengths, weaknesses or even simplicity of their UI and this aspect of their software has become even more synonymous with them than even their logs. Think Microsoft's Windows OS, Google's search screen or Facebook's blue ribbon.
Microsoft believes that it has the UI design that will make it a force in the mobile space as it showcases how its synchronicity in look and feel across its different office and productivity apps are designed to not just help users lives easier through its shared functionality, but all have a similar design that will promote both familiarity and productivity.
The company has released a new ad showcasing this strength along with several details (shared in an interview with The Verge) that they say will make this UI design a force to be reckoned with in the Mobile space. Considering how its Office suite dominated the PC platform, including Mac devices, it's easy to see this domination moving over to mobile phones too.
When we look at the mobile market, we feel like no one has done an amazing job of nailing productivity on phones across voice and visual systems in a sort of microtasking kind of way. We feel like it's our birth right and duty to help people in the world accomplish their goals, so that's why we've been super focused on this.

The thing we learned in all of our research is that people spend about 4 hours a day on their phone, but the average session time of doing something is between 20 and 30 seconds long
Microsoft has used this information as part of their design to enable to be productive as fast as possible rather than spend time on their phones. It's also a concept which they intend to bring to their own new phones coming next year like the dual-screen Surface Duo:
Building this foundation of a Fluent mobile system that works across iOS and Android has been an awesome experience in designing dual-screen experiences as well. So, when we work on Surface Duo and work on iPad side-by-side experiences, having a common system helps our apps align and have a cognitive connection across them with shared components and it makes the foundation of the dual-screen experience way better
As can be seen, it's not just the traditional powerhouse tools of Excel, Word, PowerPoint, OneNote and Drive that will share these common design elements, but also some of their newer apps like Yammer, Teams and Planner which are all aimed at the corporate productivity space, with Microsoft wanting to merge the world of business productivity into their products. Apps rumoured to also soon fall under the Office365 package.
Last Updated: December 6, 2019