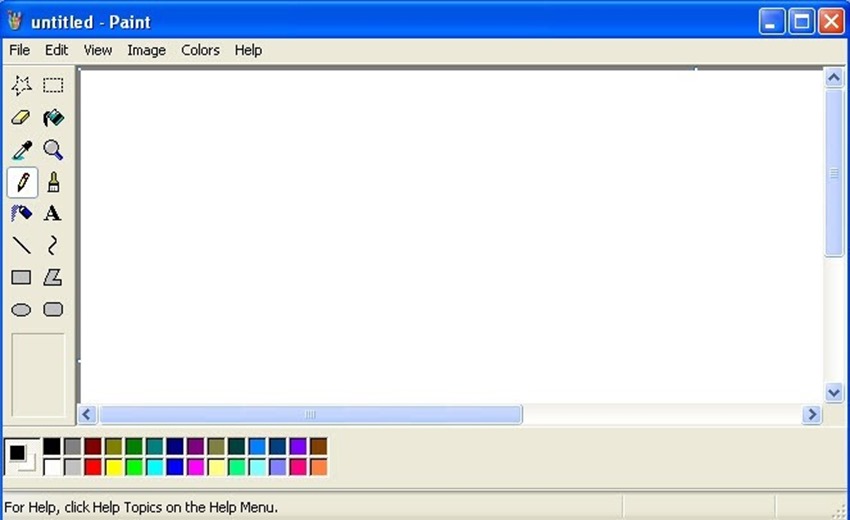 Paint is the built-in image editor that's been a part of windows for 32 years. Along with Solitaire and pinball, it's been a stalwart part of the Windows experience. Its time is ending, unfortunately. As part of the next iteration of the Windows 10 creator's update, Microsoft is finally halting development on Paint.
Paint has been added to the list of deprecated software in Windows 10.
"This list is intended to help customers consider these removals and deprecations for their own planning. The list is subject to change and may not include every deprecated feature or functionality," Microsoft says.
Paint has been part of Windows since 1985, where it began life as a licenced version of ZSoft's PC Paintbrush. Never the most capable of image editors, paint has been used primarily to add text to images, or for quick saving of screenshots. Some people, like Pat Hines, have elevated using Paint to an artform.
In the last update, Microsoft launched its replacement in Paint 3D, which includes both 2D and 3D image manipulation, though it's finicky and less user-friendly. Paint itself won't be going anywhere just yet though, so if you do use it for a bit of very, very light image manipulation, you'll still be able to, – it'll just no longer be in active development. If you're looking for a decent replacement, Paint.Net is infinitely superior.
There are a few apps that are being actively removed in the impending "Fall" update though, including the likes of Outlook Express, the 3D Builder app and Reader.
Last Updated: July 24, 2017