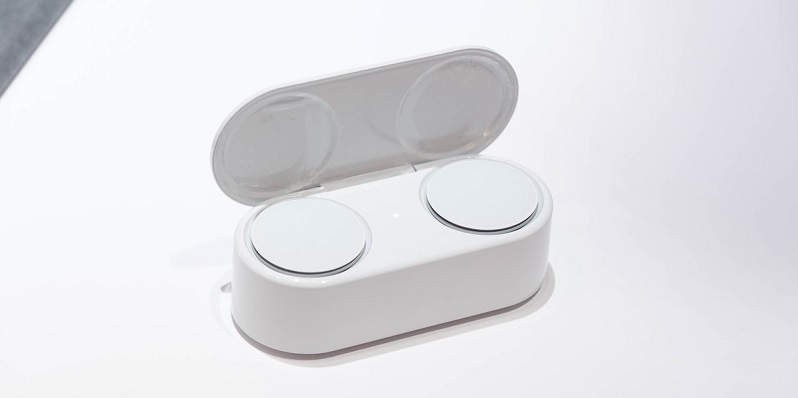 Pretty much every other big hardware company has one so I guess it makes sense for Microsoft to finally also unveil a set of wireless earbuds of their own. With the market already flooded with so many different variations of wireless ear pods, it will be difficult for Microsoft to stand out and find relevance coming into a market so late. Microsoft feels though that their new Surface Earbuds can stand out from the rest and based on what they unveiled at their big Surface event, they would be right, at least from an aesthetic perspective.
For a start, the earbuds are quite sizeable and look like you're wearing a massive earing in your ear rather than a sophisticated piece of tech. It's a look that I'm not sure will garner much excitement, but I guess you will get those people who will find it appealing or not care too much as long as it is part of the Microsoft brand.
The large circular headphones both support noise-cancelling and are supposedly tuned for voice and music performance. the big play here is obviously the integration into the Microsoft ecosystem with the built-in microphones used for both interactions with different voice-assistants and featuring office integration along you to dictate on the go and have Office record everything you say. Something that could be handy for business or creative people on the move.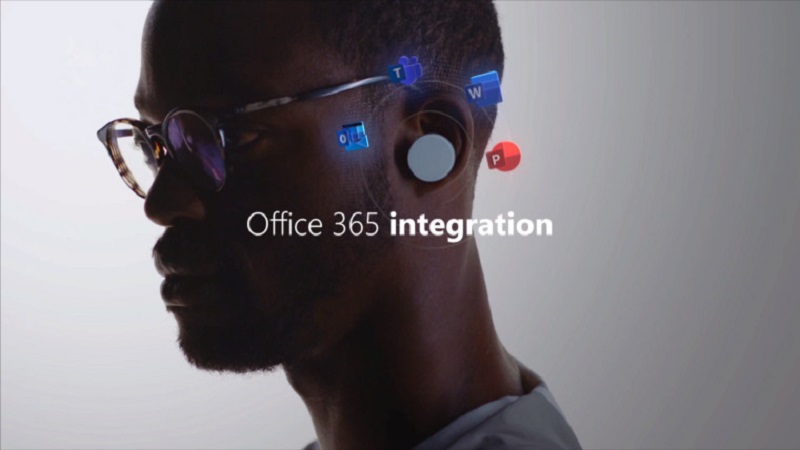 Both earbuds will reportedly be able to last for 8 hours before needing a recharge and combine with the case, will last for a full 24 hours before the case needs to be recharged. Impressive specs – though with them coming at a price of $249, it needs to be.
The Verge spent some time with them hands-on where they put them to the test to see if the earbuds are worth a look at or just another in the myriad of same-ness and it appears that Microsoft really has built a quality device here, though one that is not going to win any awards for fashion:
Microsoft did not reveal a release date for the Surface Earbuds. Given how the Surface range is not available here it's not likely to matter to us and given the cost of these things and adding import tax on, you're probably better off sticking to the number of better looking, cheaper variants on the market.
Last Updated: October 3, 2019