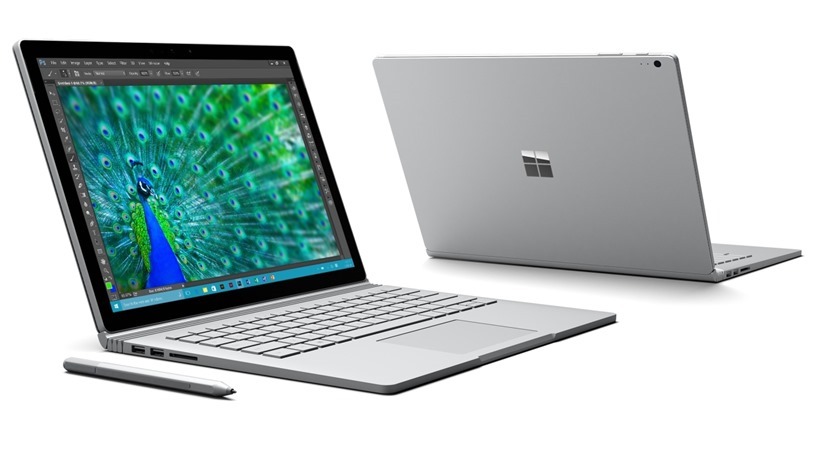 Those were words spoken on stage at Microsoft's big hardware keynote yesterday, where the company spent two hours showing off all sorts of different hardware that would soon join the Windows 10 ecosystem. Not third-party devices, Microsoft hardware. Who would've guessed that a few years ago right? And it's a shift in focus that has already brought to light some incredibly exciting new products – like the Surface Book.
But before anything (and before Geoff sucker punches me for not mentioning it), there's a new Surface Pro on the way. The Surface Pro 4 is still trying to replace your laptop, but this year seems like the closest Microsoft has come. The keyboard cover has been redesigned with better keys, a new, bigger glass trackpad and thinner design. The tablet itself can hold an Intel 6th gen Core i7, and is now rocking Microsoft's new PixelSense Display technology with a resolution of 2763 x 1824.
It is simply stunning, and starts at $899. Whether this fourth iteration arrives locally, well that's another story.
But it wasn't the Surface Pro 4 that turned heads at the event. Instead, it was another member of the Surface family that no one had even heard whispers of. The Surface line has always been about replacing your laptop, but Microsoft has seemingly conceded that sometimes that just isn't possible. So what is the Surface Book? It's the compromise. A laptop with all the portability of a Surface, in a sleek, powerful package.
The Surface Book is Microsoft's answer to the MacBook Pro, and the iPad Pro, and nearly every other 13-inch ultrabook on the market all wrapped up in one. It's a 13.5-inch laptop with a 3000 x 2000 resolution PixelSense display, up to 16GB of RAM with a Intel Core i7 and even a discrete Nvidia graphics chip. Simply put, it's the most powerful i7 you could possibly get for its size right now, with Microsoft claiming it to be twice as fast as a MacBook Pro.
The best part came later though. The Surface Book still has Surface in the name, which means it can be used as a tablet. But unlike the bending hybrids that dominate the market, Microsoft has designed a simple latch system that lets you detach the screen from the base at any time. You can then leave the keyboard at your desk, or flip the screen around before attaching it to the base again for more power (the discrete graphics card is inside the base. Everything else is in the tablet itself).
The touch screen has support for Microsoft's new Surface Pen, and enough power to enable you to run programs like Solidworks, Adobe Premiere and more on the go. It's Microsoft's very first laptop, and I'm sure it managed to scare everyone else in the market space. It's up for pre-order now starting at $1499, but again we have no idea if it will make its way to local shores just yet.
Last Updated: October 7, 2015