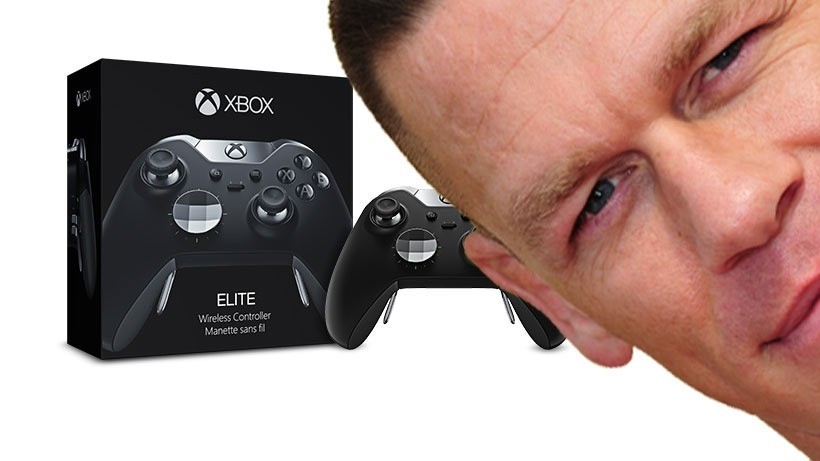 The new, shiny Elite controller from Microsoft is an amazing piece of kit. It takes what third-party manufacturers like SCUF have been doing for ages, refines it, and gives it that first-party quality sheen. We recently went hands-on with the device – and Alessandro thinks it's just about the best controller he's ever used.
"If it's a competitive edge you desire there really is no equal – even in more expensive price brackets – while offering none of the pitfalls that competitors force you to endure just for having a customised controller. It's the type of manufacturing that only Microsoft could've managed for the Xbox One, and it's really paid off," he says.
It's a bloody expensive controller though, retailing for $150, or about R3000 locally – so demand for the thing can't really be all that high, can it? I mean, the standard Xbox One controller is more than just fine, it's pretty damned good.
Well, no, not quite. The super expensive Elite controller is in such high demand, especially in the US, that it's increasingly difficult to find in stock, outside of Halo 5 bundles.
"We are working to get more in stock, sorry they've been so hard to find," Xboss Phil Spencer told somebody who's been struggling to fine one of the elusive controllers.

"It's tough as I don't want to overpromise. Demand has just exceeded our planning. If you find one and you want it, pick it up, sorry," he says in response to another, asking when stock might become available.
According to Microsoft's store page though, the Elite will only ship to customers after the holidays, making it one of the hottest accessories under Christmas trees this year.
Last Updated: December 1, 2015