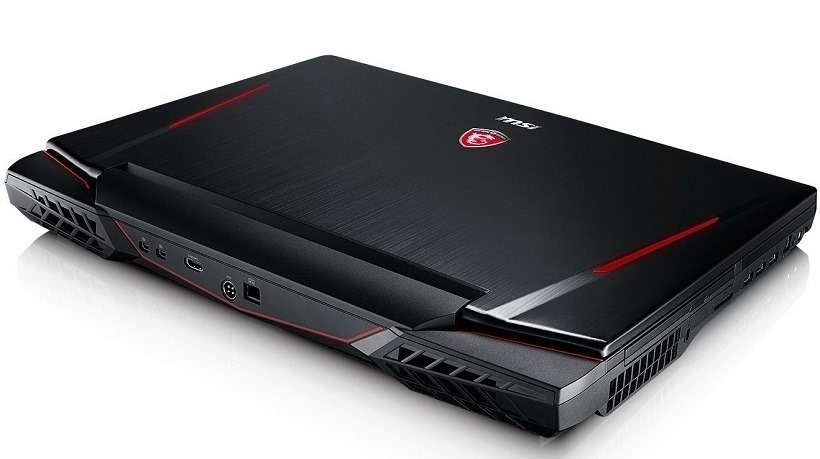 Virtual Reality might have hit a speed bump in some people's lives after the Oculus Rift pricing was revealed, but it's still very much on track to be the next big thing in 2016. The catch is that VR requires a beefy PC behind it to run – which makes carrying it around a little bit of a chore. That's why companies like MSI are developing ranges of laptops to foot the VRAM bill, and there's going to be some very different laptops to choose from.
Eventually getting back from CES in Las Vegas, MSI has revealed four of its laptops that are now certifiable, VR-ready according to Nvidia standards – which means they pack enough power to meet those minimum specifications for the Oculus Rift, Vive VR and more. These laptops were actually used in showcasing both headsets at CES, and MSI is now ready to put them into the hands of prospective VR enthusiasts. And if you're one of those people, you'll have the choice between:
GT72S 6QF Dominator Pro and GT72S 6QF Dragon Edition (29th Anniversary Edition)
GT72S 6QF Dominator Pro G Heroes Special Edition
GT80S 6QF Titan SLI 29th Anniversary Edition
GT80S 6QF Titan SLI Heroes Special Edition
All four come equipped with the newly implemented GTX 980 MXM design for laptops, which delivers identical performance to the desktop variant of the graphics card with the same name. The difference here is that the GT80S Titan models both come with SLI configurations of these cards – which more then delivers for VR but ends up notching up the price considerably. They're all equipped with the latest Skylake processors from Intel too, with the model varying on the laptop.
As for local availability, MSI hopes to have these in the county soon (with some pricing too), regardless of the fact that there's still a lack of local distribution for the Oculus Rift itself. Regardless of that if you're looking for a VR experience on the go this is one of your best bets, but don't expect them to come cheap.
Then again if you're in the market for a Rift, you already know that. We should have reviews up for some of these relatively soon.
Last Updated: January 22, 2016