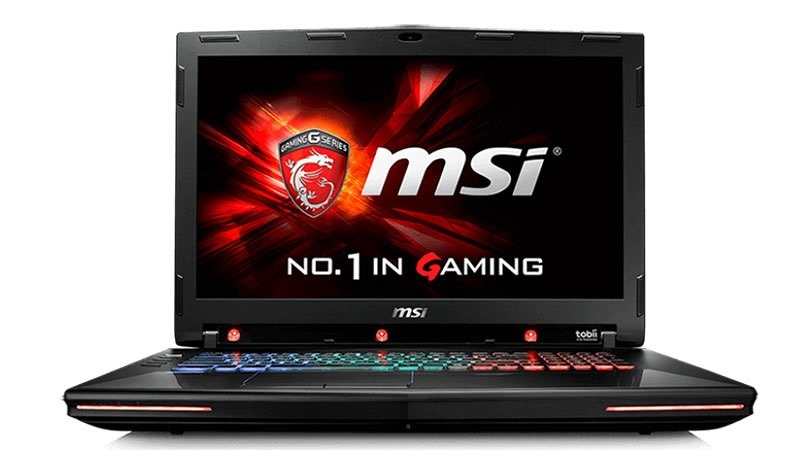 For a long time, the people who design and manufacture powerful notebooks have been trying to convince you that laptops are just as good as their desk-bound brethren when it comes to playing videogames.
We've seen portable machines stuffed with the most powerful silicon available – with notebook versions of Nvidia's (and less frequently, AMD's) most potent GPUs giving them the necessary muscle to play the latest games. Their claims have always been bunkum though. Notebook versions of GPUs are always significantly less capable. Take the 970m, as an example. While the desktop version of Nvidia's last generation card meets the minimum spec to power Virtual Reality head-mounted displays, the notebook version doesn't. That's because in effect, just the like 980m, it's only about 75% as powerful as its desktop counterpart.
There are, of course, good reasons for that – and they mostly boil down to heat and efficiency. That's started changing. Thanks to the efficiency advances made by Nvidia's Pascal, notebooks really are becoming nearly as capable as desktop machines at graphical output. It's something we've said before. Nvidia's even dropped the "m" nomenclature – and for good reason. The new Pascal chips they're using have lowered clock speeds, but more CUDA cores when compared to their desktop counterparts – and offer similar performance.
Pascal Power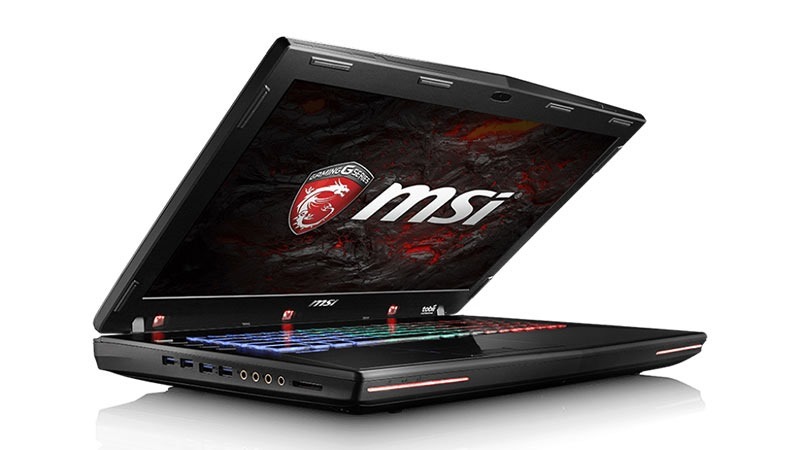 For a week and half, I got to put it to the test. MSI sent along their refreshed GT72 Dominator Pro – this time suffixed with VR. Sporting an Intel 6th Generation Skylake i7-6700HQ at 2.6Ghz and a 1070, the GT72VR is more than capable of driving a VR HMD. With its super fast NVMe 512GB SSD and 32GB of DDR-2400 memory, it's well equipped for playing just about any game you'd like in 1080 at 60fps. Some games will even run well enough at 4K – though the model I was supplied was a standard 60hz, though G-Sync enabled 1080p screen. As we detailed before, MSI's being a little more consumer-focused with its displays, letting customers opt instead for 100hz and 4K panels if their budgets allow.
The GT72VR is an update to the last one – and aesthetically doesn't differ very much from one of its previous incarnations. It's a mammoth of a machine, with its 17.3" screen ensuring that it takes up a lot of real estate. It's heavy too, weighing in at just over 4Kgs – so not ideally suited for keeping on your lap for too long. It great, big and bulky – with a brushed aluminium top that belies how large the system is. The underside is a mesh of vents and plastic though, that feels cheaper than it rightfully should.
The more things change
It's got the same assortment of ports this time around as well. Four USB 3.0 ports on the left compliment the single one on the right, along with the USB 3.1 C-type port, Ethernet and power in on the back. There's also a memory card reader, and assortment of 3.5mm audio jacks, giving you not just outputs and mics, but a line-in as well. The right side also houses the optical drive; here's a Blu-Ray Writer and not just a reader. On the rear you'll also find a mini DisplayPort and a single HDMI port. Given that the thing's marketed for use with VR, it would be nice if it featured another HDMI port, perhaps front-facing, to keep the nest of VR cables manageable.
When it comes to software, MSI's Dragon Centre's been given a bit of a tweak too – mostly to add the new VR optimisation tool.
It's got the same, full-sized, silver-lined Steelseries keyboard with its fully controllable, discrete lighting zones. It's a flatter, but comfortable chiclet style that's worthy of the Steelseries name. As in most gaming laptops, the Windows Key has been placed on the right, making it nigh impossible to press the Windows key mid-game. Taking up its place is a function key that allows quick and easy access to system functions – and can be switched with the Windows key in BIOS if you prefer.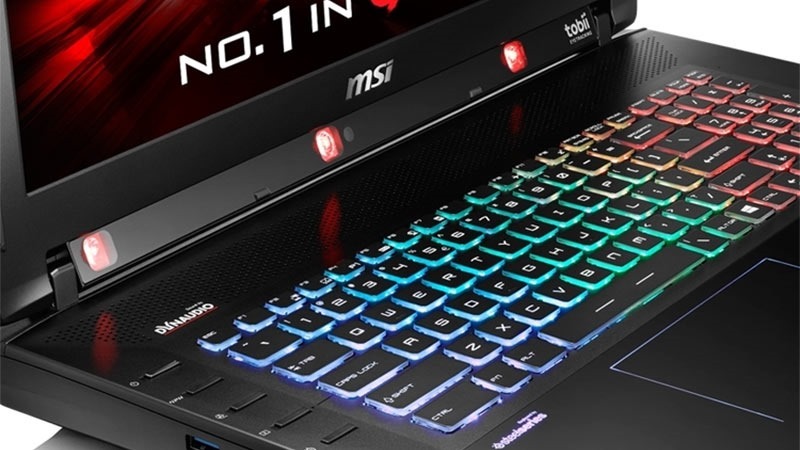 As for sound, it's got the same Dynaudio speaker system, coupled with ESS SABRE HiFi audio DAC technology – offering a comprehensive and more than capable 2.1 audio solution. On the software side, it's driven by Nahimic 2. It's pretty damned loud. In fact, it's one of the loudest laptops I've ever used.
There is one difference here though. Unlike the previous GT72 models, the system can't be run in Raid mode, as one of the ports has been yanked out. It still comes with a fast SSD and a regular mechanical drive, both of which perform up to task.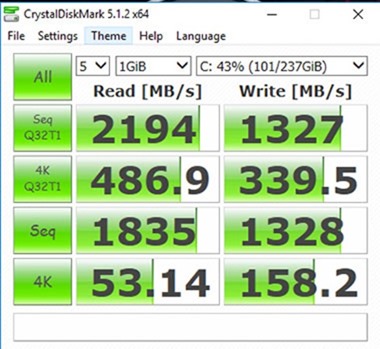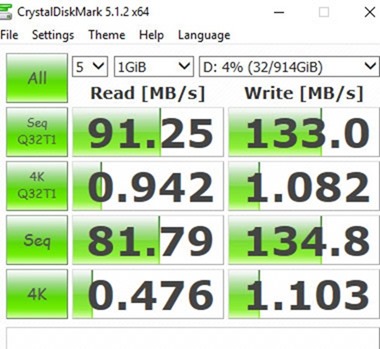 Eye See You
The model I received also came with the Tobii Eye-tracing module built in to the unit. When it's enabled, three red lights peer back at you, reading your eye-movement. It all sounds terribly gimmicky, and in truth it is – but it works far, far better than you'd imagine. Once you've calibrated the software to how your eyes work (adjusting for contact lenses or even glasses), the system ably picks up where on the screen you're looking.
You can set it to automatically move the mouse cursor over a button you're looking at – or even use it for scrolling up and down pages. It can even be used in select games, like The Division or Deus Ex: Mankind Divided, to change the way you play. The most practical feature? Having the notebook's screen dim when you're not looking at it – and then automatically set the brightness back once your eyes lock back on. It's a neat little way to save battery. And honestly, the thing could do with any battery saving it can get.
Assault and Battery
While Pascal is more efficient than Maxwell, it doesn't mean it's not hungry for juice. This is especially in the case of G-synch capable screens, which still can't be used in conjunction with Nvidia's Optimus. It means the system is always being driven by the 1070, and not in conjunction with a weaker or embedded GPU. With the system on idle, I got no more than 5 and a half hours of battery time. Doing surfing or general work on WiFi, and the life of a charge dropped down to 3 and a half hours. With a decent load, all you'll get out of the system is an hour and a half's use. As the system and its battery age, expect those numbers to drop.
The Numbers, Mason!
I'm not a big fan of synthetic benchmarks, or benchmarks in general – but here are some for you anyway. The system did a pretty respectable TimeSpy score – so it's a capable DX12 machine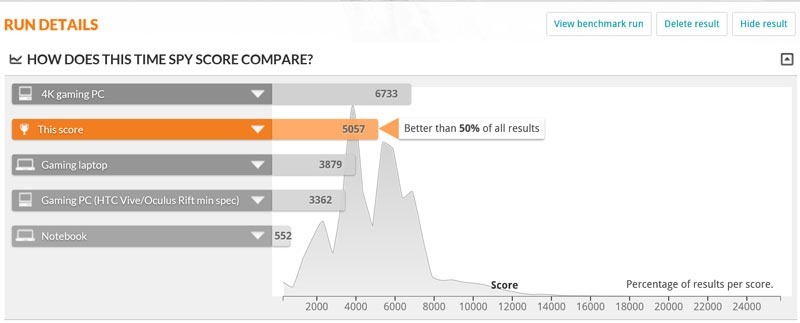 It performed admirably in the more familiar FireStrike Extreme too.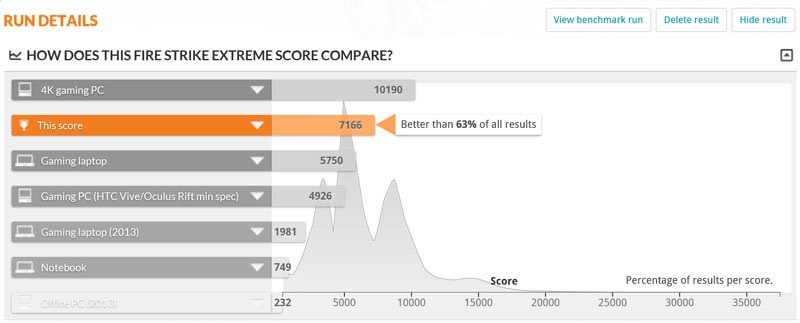 And for something a little less synthetic. These are average frame rates at 1080 with available high presets.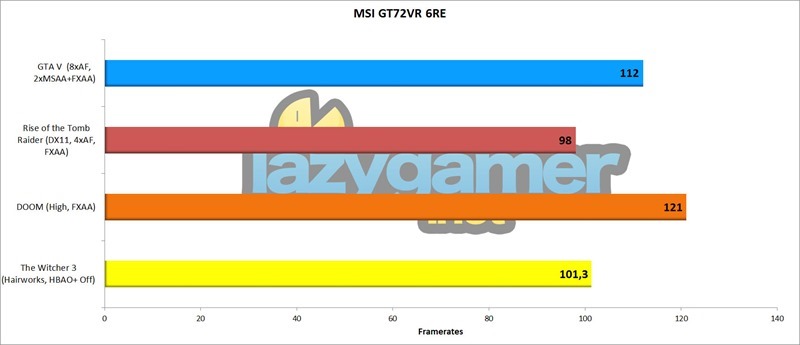 Thanks to some efficient cooling, with separate heat pipe systems for the CPU and GPU, the MSI GT72VR runs both cool and quiet. While it can be audible at high load, it never exceeds a mild hum – even when running games at full tilt.
You can get it from Evetech. Fair warning: It's not cheap.
Last Updated: September 26, 2016
MSI GT72VR 6RE

In what's a pretty mild refresh, it's plain to see that the real star of it all is the mobile implantation of Pascal. The 1070 that's in notebooks is more than capable, able to run just about any game you can throw at it in 1080p at frame rates that would make most desktops feel inadequate. The addition here of eye-tracking is more gimmick than revelation, but it's definitely a fun gimmick.