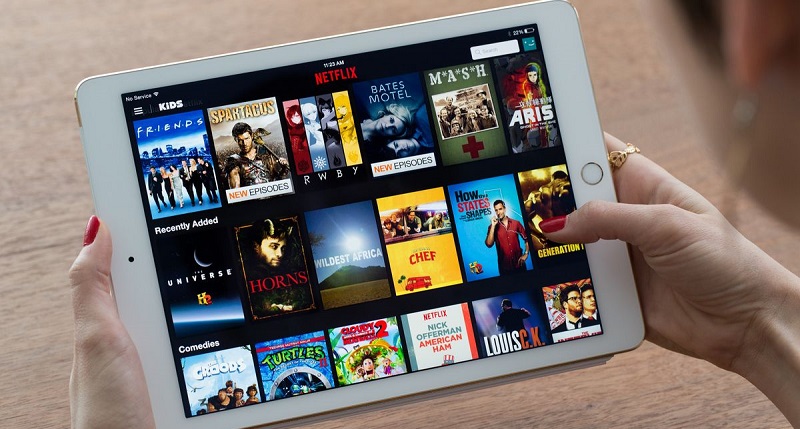 The streaming wars are heating up. Not only are we seeing big companies like Apple and Disney coming into the fray, but now we are also seeing a lot of back-handed dealing going on with companies trying to gain the upper hand from one another. Something which we are probably only going to see more of as things escalate and market share becomes tighter.
In perhaps one of the first signs of this type of behaviour taking place, Netflix has announced that it will no longer be working with Apple Airplay. This change is immediate and came without any initial announcement from the company, with the official support page now stating this phrase: "Airplay is no longer supported for use with Netflix due to technical limitations.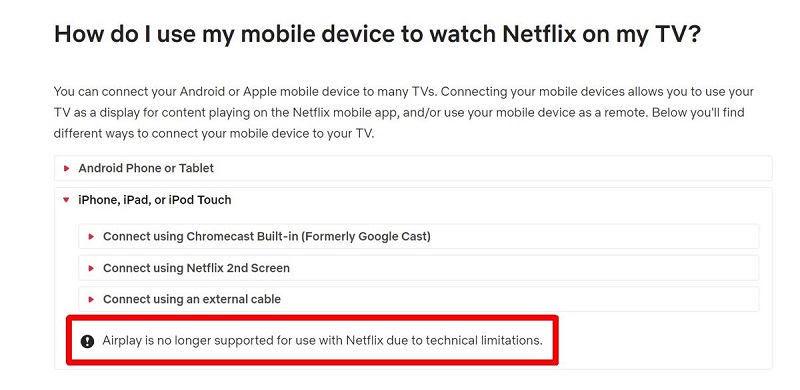 The company has gone on to release a formal statement where they provide their reasons for no longer supporting Apple Airplay:
We want to make sure our members have a great Netflix experience on any device they use. With AirPlay support rolling out to third-party devices, there isn't a way for us to distinguish between devices (what is an Apple TV vs. what isn't) or certify these experiences. Therefore, we have decided to discontinue Netflix AirPlay support to ensure our standard of quality for viewing is being met. Members can continue to access Netflix on the built-in app across Apple TV and other devices.
While the statement by Netflix does provide some sound reasoning, it is a little misleading. While genuine flaws may exist in the system, it seems clear that it is something which neither Netflix, Apple or TV manufacturers are willing to fix. For Apple, it makes their streaming service more attractive, as it will now be the only one working across AirPlay, though at the same time it takes some of the benefit Apple users get and people may be less interested in wanting to support the technology in the future. It will be interesting to see what transpires in the future.
It is worth noting though that this doesn't mean Netflix cannot be streamed directly from Apple TV via the Netflix App. This will still continue being supported for the foreseeable future. It is just Apple's popular airplay feature which allows for streaming across connected devices that is simply not being supported.
I'm doubtful this will have any bearing on wether companies streaming success in the future, but it does perhaps pain an initial picture that companies may be less willing to work together now that they are competitors.
Last Updated: April 8, 2019