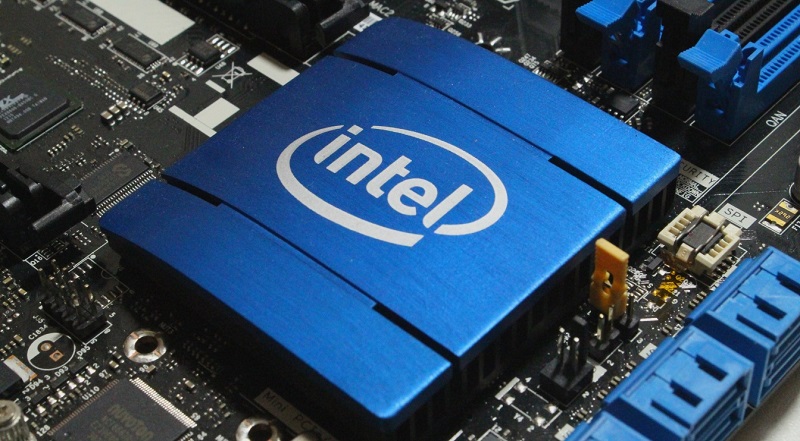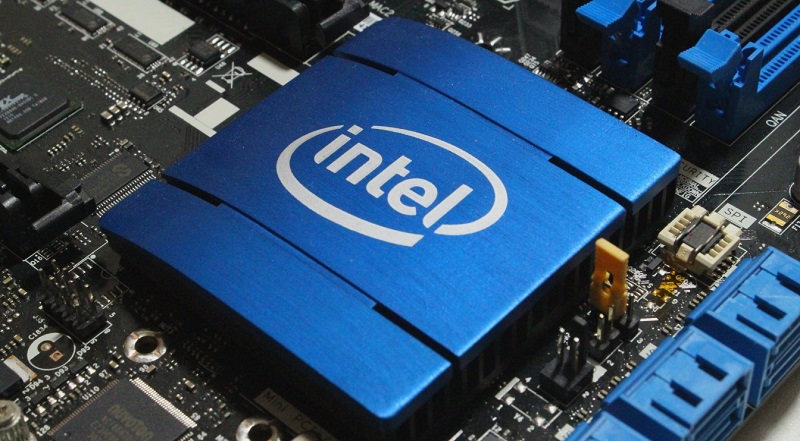 In the battle for processing speed, we tend to always focus on the graphics cards and GPUs to drive our processing, but the core for processing speed remains the CPU. It's a battle fought mostly between Intel and AMD, with Intel often considered slight better, but also more expensive.  AMD is not that far behind in the performance stakes. That could change though, as a new leak has revealed some specs on a new Intel i9 processor, which is likely to blow current CPU performance out of the computer generated water.
Intel's plans have been leaked through to AnandTech and while they are certainly not official, the person who posted has provided  lot of detail that sounds completely plausible. The source is a post which includes details of the new processing range along with a screenshot of a presentation (which appears to be in German) to back it up. The details reveal some interesting details about the possible future range of i9 processors that we could see in the near future. The most powerful option, in particular, looks incredibly exciting with 12 cores (yes, a full 12 cores!), 16.5MB of L3 cache, 44 PCIe lanes and a power consumption of 140W which should offer an almost stupid amount of processing power. If you suffer from techno-lust, I suggest you read through the below details with extreme caution:
Exclusive: Skylake-X (Core i9) Lineup and Specifications
Core i9-7920X
12C/24T
16.5MB L3
44 PCIe lanes
Clocks TBD (August Launch)
Core i9-7900X
10C/20T
13.75MB L3
44 PCIe Lanes
3.3Ghz Base
4.3Ghz Turbo 2.0
4.5Ghz Turbo 3.0!
Core i9-7820X
8C/16T
11MB L3
28 PCIe Lanes
3.6Ghz Base
4.3Ghz Turbo 2.0
4.5Ghz Turbo 3.0
Core i9-7800X
6C/12T
8.25MB L3
28 PCIe Lanes
3.5Ghz Base
4.0Ghz Turbo 2.0
Core i7-7740K
4C/8T
8MB L3
16 PCIe Lanes
4.3Ghz Base
4.5Ghz Turbo 2.0
Core i7-7640K
4C/4T
6MB L3
16 PCIe Lanes
4.0Ghz Base
4.2Ghz Turbo 2.0
L2 cache = 1MB (Skylake-X), 4x as much as Core i7-7700K
Dual DDR4-2666 for Kaby Lake-X / Quad DDR4-2666 for Skylake-X
112W for Kaby Lake-X / up to 140W for Skylake-X
Apparently all Core i9 parts support AVX-512 (TBC)
Launch in June, except 7920X (August)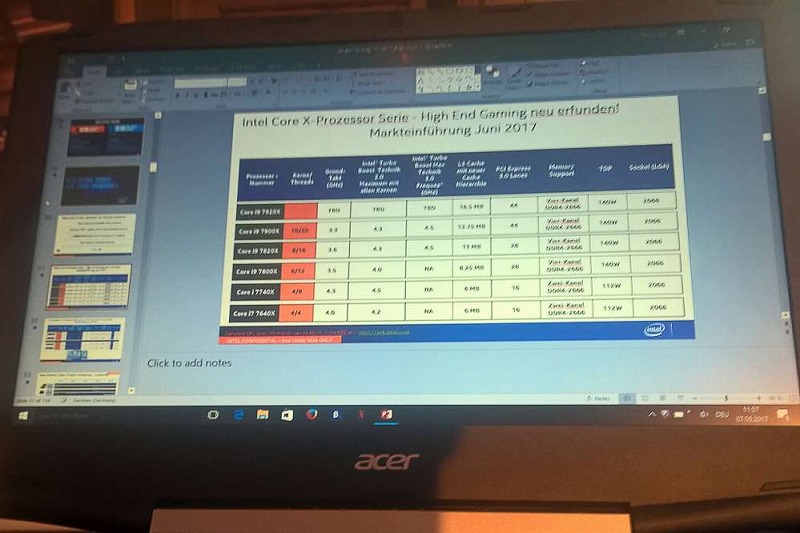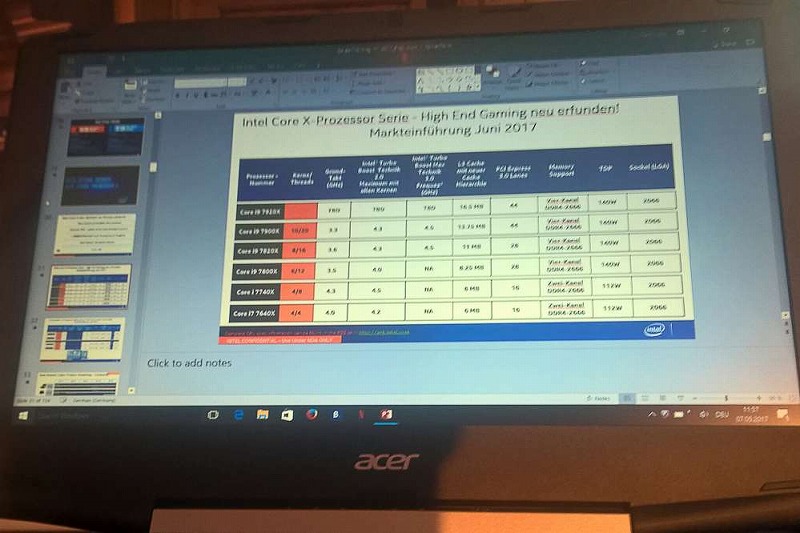 The top of the range i9 processors are likely to require home loans for the average person to afford at his point, but definitely point to an exciting future for the processing power we can expect for the future, For the rest of us, it will probably just mean that the current range of i7 processors is going to become a little cheaper. There are some newer i7 models coming out as well though, so fear not if you were still hoping to get your hands on a new model CPU that doesn't break the bank.
It will likely be a while before we see processors like this at retail, but the moment they do, expect PC performance to get a lot better for the rich and the gap between PC and console grows even more. But can it run Crysis? Yes – probably in 8k and still giving out a smooth 60fps while you run a few other processes in the background.
Last Updated: May 17, 2017