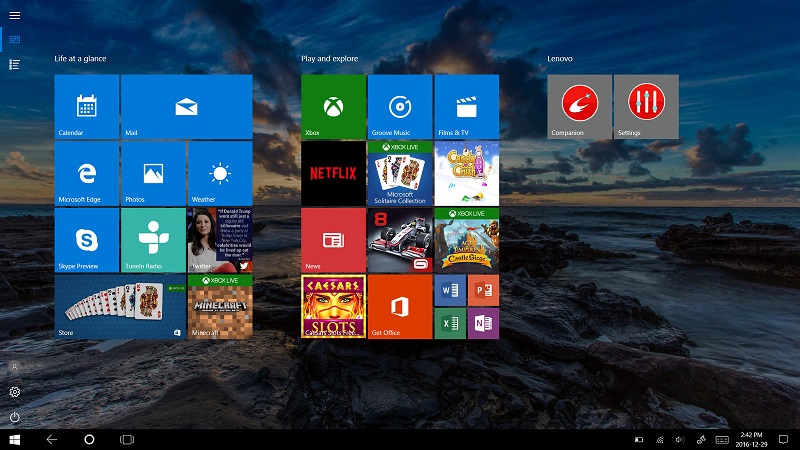 One of the remarkable strengths of Windows 10 is how it embraces the ability to work well on both a tablet and standard desktop and the reason why it is the OS of choice for all 2-in-1 machines. And this is a direction in which Microsoft only wants to enhance further as The Verge reports that Microsoft is redesigning the tablet experience for Windows 10 to make it friendly to touch-optimised layouts, yet keep the laptop experience front and centre
Currently, Windows 10's tablet-optimized UI removes the taskbar icons and puts the Start menu full-screen when entering into "tablet mode." However, in these new updates, it appears that Microsoft wants to maintain some of the desktop aesthetics, but just enhance them for touch screen usage, making the two modes look more similar.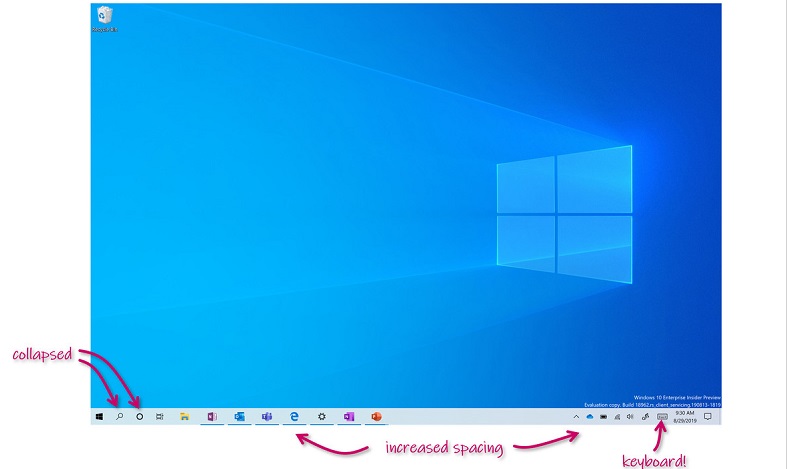 In the new tablet experience, the desktop will remain in full view, with the taskbar icons visible and increased spacing between them. If enabled, the search box will collapse into an icon, and the touch keyboard will appear when you tap on a text field. File Explorer will also switch to a touch-optimized layout. These new changes will trigger automatically when you remove a keyboard from a 2-in-1 device like a Surface Pro. Microsoft has confirmed that a traditional "tablet mode" like the one that they have will remain, but you'll have to enable it manually.
It's an interesting design choice by Microsoft as they are backing down on trying to appeal too much to a tablet interface, but rather going for a more seamless transition between the two modes that essentially just make it a normal Windows 10 experience, but with a focus on touch. As someone who uses a 2-in-1 machine often, I'll be interested to see if this enhances the experience or takes away from the default tablet functionality. If it does, at least Tablet Mode is easy to activate separately. For many who get used to using Windows 10 as is, but simply just want to control it via touch, this is a definite improvement to the experience.
Last Updated: September 2, 2019